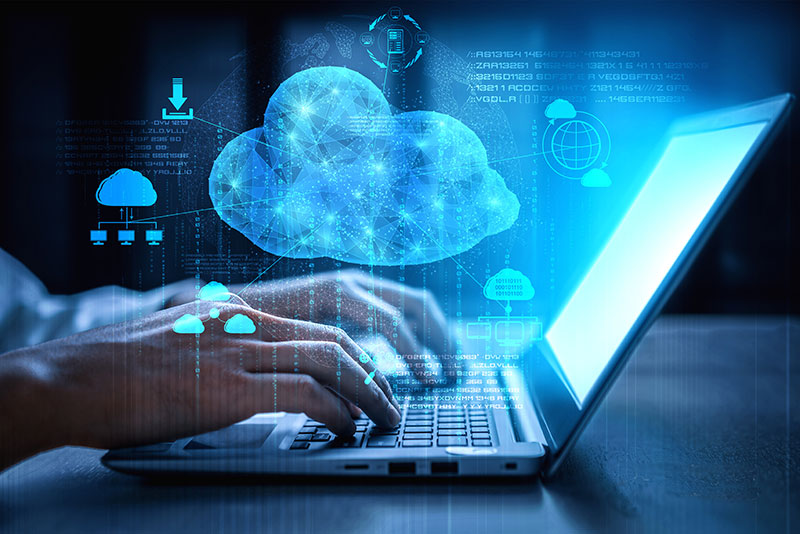 Through its acquisition of Encoding.com, Telestream has developed a combined service supporting cloud media processing workflows for Media & Entertainment businesses. The combination of the Encoding.com platform with the Telestream Media Framework, the underlying software stack for nearly all Telestream products including Vantage, brings together a mature, scalable cloud-based media processing service with Telestream's suite of video tools and nearly 25 years of media processing and workflow orchestration experience.
Encoding.com operates a robust suite of cloud-native processing capabilities. With the Telestream Media Framework, Encoding.com can now support a larger variety of broadcast and post-production workflows in the cloud due to new capabilities for processing further codecs, transcriptions, more caption / subtitle formats and a more robust automated QC service.
"With the combined technology, we can move further upstream in the customer video supply chain to encompass more edit, broadcast and post-production workflows that can now be migrated to the cloud," said Jeff Malkin, VP Cloud Revenue at Telestream.
As the engineering team continually adds new features, users will be able to access them by modifying their XML or JSON job payload. This facility will make managing multiple APIs, pieces of hardware or different versions of software unnecessary. "After integrating the Encoding.com API once into their existing content management platforms, users' video processing pipelines will be progressively updated."
Telestream and Encoding.com's combined cloud platform is available now.
ARGUS Video Monitoring Management
The new ARGUS video monitoring management platform is part of the Telestream iQ system, automating surveillance of each video transition point with data aggregation from monitoring probes across the video delivery chain. It displays high-level dashboard views of service performance as well as deep dive analytics data, which service providers can use to identify video quality issues and their root causes.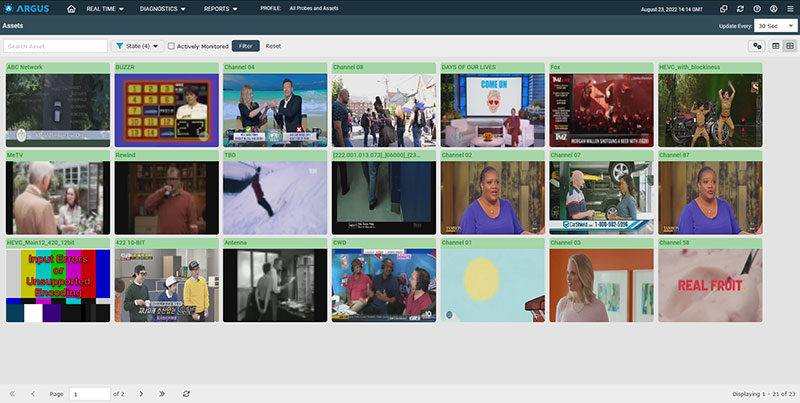 ARGUS also has a new distributed system architecture for scaling the number of monitoring points from small to large. Probes can be deployed across various regions or even countries all connected to the same unified management system for correlating video quality and performance metrics. Service providers will not need to manage probes across distribution networks through multiple independent management systems. ARGUS also has a new microservices architecture optimized for virtual environments, supporting service providers' ongoing migration to cloud deployments.

ARGUS quickly identifies the source of video quality issues by aggregating QoE and QoS metrics from different video analysis probes including Inspector LIVE, Sentry, Surveyor TS and the Surveyor ABR solution. It performs program level correlation across the aggregated data and presents an easily understood visualization of the status of media quality and network delivery, including active alarms at a glance. It shows real-time and historical views of video quality metrics and turns substantial amounts of data from different monitoring points into actionable, intelligent insights.

The distributed system architecture within ARGUS enables users with dozens or hundreds of monitoring probes to continuously scale the number of monitoring points from small to large with a usage-based model. This allows for long-term growth of the system to any size without a large up-front cost.

ARGUS includes in-depth troubleshooting to locate issues such as compression artifacts, transport stream impairments and network delivery issues. ARGUS delivers comprehensive performance reports to benchmark video network and operations using aggregated dat and analyse historical trends by program, flow, and monitoring points.
ARGUS will be available for customer deployments starting in October 2022.
Lightspeed Live C2+ Supports Live and Post Workflows
Lightspeed Live C2+ is a new server in the Lightspeed Live family with four SDI ports, increasing ingest flexibility for operators and engineers who need to stream live events or capture feeds for post-production. It suits media and entertainment companies, corporations, government agencies and educational facilities. The four channels of 3G HD-SDI inputs make Lightspeed Live C2+ less expensive per channel than previous generation configurations. The new server also supports UHD ingest for many formats.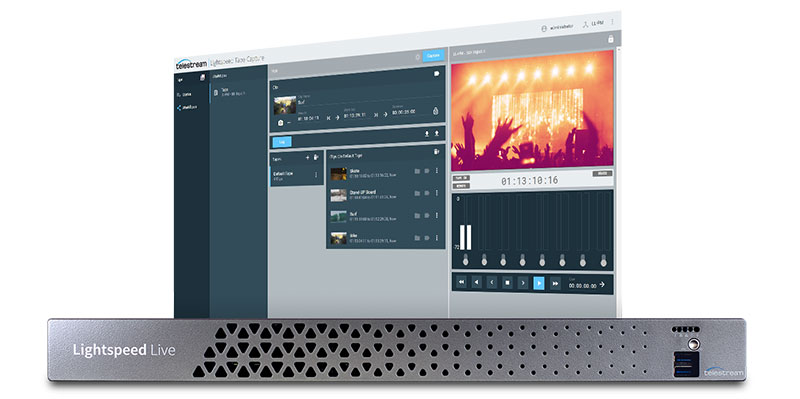 The new server runs Telestream's Lightspeed software, including the Lightspeed Live Capture ingest application for high resolution and proxy files for use in production, post-production and broadcast workflows. It includes RS422 VTR control for automated tape ingest. Lightspeed Live Capture can operate as a standalone capture device, a multiple server capture farm or be integrated directly into a Vantage domain.

To expand a system and increase the channel count, users can add extra Lightspeed Live Capture servers and add their services through a common database and control them via common user interfaces.

The Lightspeed Live Stream application can ingest multiple baseband SDI or IP video sources (MPTS, SPTS, RTMP), encode multiple variants or ABR packages, and deploy multiple sources to multiple destinations or host the origin. Lightspeed Live Stream will detect SCTE 35/104 and place an IDR (Instantaneous Decoder Refresh) frame at the boundary so that downstream equipment or server-side content replacement and ad insertion can take place without requiring re-encoding of the existing stream. www.telestream.net