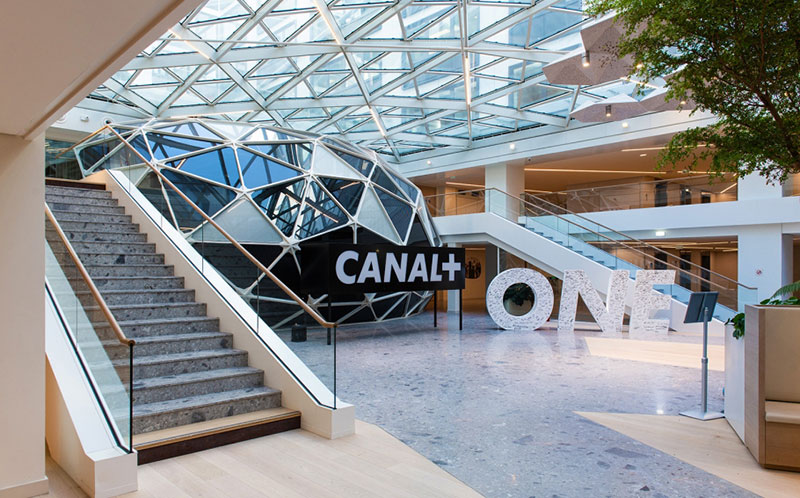 At the new CANAL+ ONE headquarters in Issy-les-Moulineaux near Paris, CANAL+ Group has focussed its master control room (MCR), playout and production workflows into one building to simplify and speed up its operations, reduce redundancy and increase automation.
"Our relocation into the new HQ gave us the opportunity to rethink the way we work and completely transform our workflows," said Pierre Maillat, Head of Technical Studies & Architecture at CANAL+ Group. "The idea was to accelerate our SDI to IP transition and move towards more software-defined and cloud-based systems, limiting the use of hardware as much as possible. We believe that making this change will give us the scalability and flexibility needed to optimise our operations while preparing our workflows for further changes in the future."
To deliver on this vision, CANAL+ Group chose to deploy an IP-based infrastructure built on EVS systems comprised of specialised software applications used with XT-VIA servers. EVS worked with global media services company Red Bee Media to build a new IP-enabled production infrastructure based on EVS' LiveCeption live production and replay workflows, MediaCeption live content management, and MediaInfra real-time processing and infrastructure management.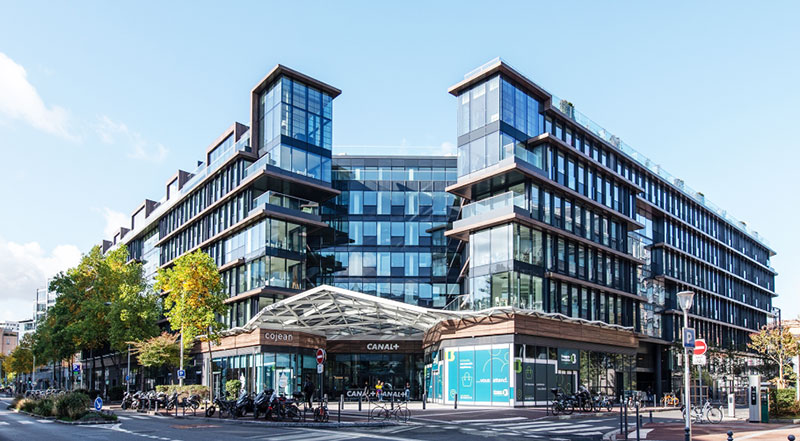 LiveCeption Production and Replay
Several of the XT-VIA servers were set up for multi-source ingesting and delivery of fast turn-around productions in any format and resolution. Supporting high-speed, 100GbE live IP fabric connectivity, the servers currently work in 1080p but have the ability to switch to UHD in the future if needed.
The LiveCeption workflow also integrates the IP-based LSM-VIA replay system. Although LSM-VIA gives operators direct access to all the content on the network, its tools and layout allow them to concentrate on delivering compelling live replays and highlights, very quickly.
MediaInfra Processing and Infrastructure
Signal conversion and processing is performed by EVS' Neuron Network Attached Processor, a part of MediaInfra. Neuron is also the system's main tool for bridging the gap between SDI and different types of IP media streams, and takes care of isolation, or firewall, functions. Based entirely on IP operation, with SDI connectivity as an option, Neuron makes sure the facility encompasses all IP-specific functions without having to add extra modules. Furthermore, the ability to activate diverse functionality from the same hardware means CANAL+ Group can reduce rack space and power consumption.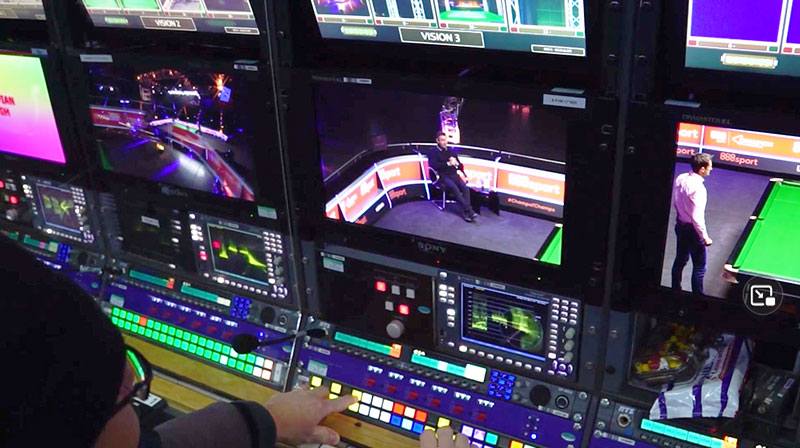 Interfacing with the entire infrastructure of CANAL+ Group is EVS Cerebrum, used to visually control, configure and monitor the broadcast system via the one application. The UI is customisable using templates and, built on a database system, Cerebrum can handle many commands almost simultaneously. Operators can access all configuration information from any client, which is especially useful for a larger system like CANAL+ Group's with many devices and clients.
MediaCeption Asset Management
Finally, from the MediaCeption side, users can remotely access a fully virtualized, multi-site IPDirector system, made up of live production asset management applications for content browsing, control, edit and playout, all dependent on a central database and accessed from simple interfaces. With open, modular architecture, IPDirector can be adapted to most production environments and supports integration and media exchange with third-party systems.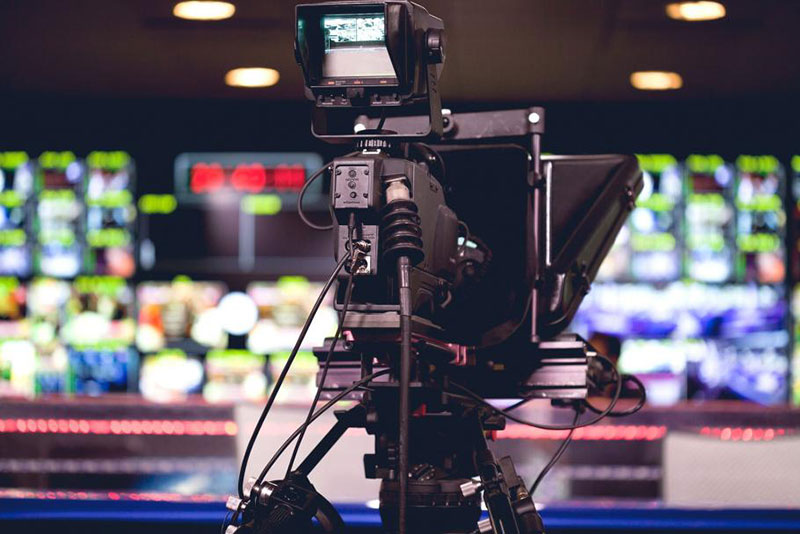 Ralph Atlan, CTO, Operations & Executive Production at CANAL+ Group remarked, "In a very short period of time, EVS and Red Bee have managed to implement a comprehensive IP-based workflow that will allow us to significantly optimise our live operations, transform our workflow capabilities and deliver the compelling media experiences our audience expects."
As a CANAL+ Group for over 25 years, EVS has helped them to adapt to new demands and approaches to live production, while supporting their ambitions in terms of program quality. "This project combines all layers of EVS' live video creation applications and devices, central production platform and resources management based on a reliable recording and processing infrastructure," said Nicolas Bourdon, Chief Marketing Officer at EVS. "It is an example of the EVS Balanced Computing vision that optimises the integration of on-premises equipment with software-defined and cloud-based tools and services." evs.com