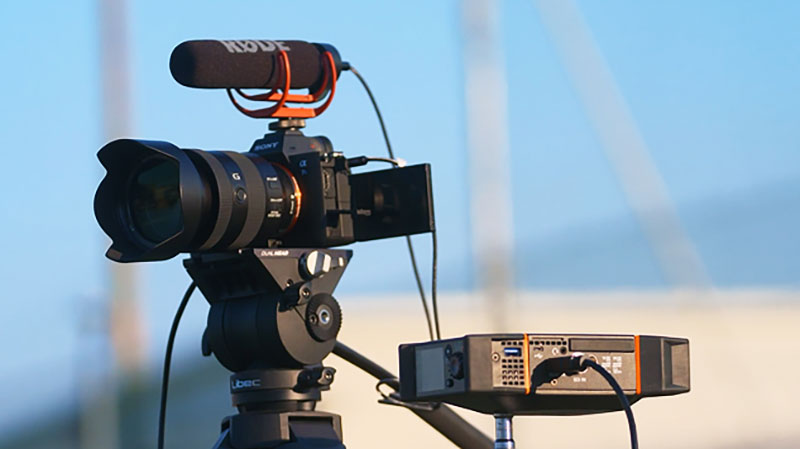 LiveU's new Solo PRO portable bonding encoder is built for professional-grade 4K and HEVC video signal delivery for live coverage. For smooth streaming, it uses LiveU's LRT (LiveU Reliable Transport) protocol to combine up to six IP connections – four 4G/5G cellular modems, WiFi and LAN. LRT sends and protects video by preserving packet order, managing packets that fail to arrive, and dynamically applying FEC and ABR encoding.
The LiveU Solo PRO can be used to set up straightforward cloud production for most types of live event coverage, both indoors and outdoors, including corporate, entertainment, sports, government, religious and on-location IRL (in real life) streaming via mobile devices. It especially suits content creators producing for the common live platforms such as Twitch, Facebook, YouTube, Vimeo and TikTok.
LiveU's CTO Dan Pisarski said, "Our goal was a product that will service all streaming needs for years to come, including 4K and HEVC, with extreme reliability. I believe users will find the Solo PRO is a future-proof investment for workflows." LiveU Solo PRO can be used as part of complete, real-time workflows. Users can go live-to-air directly from a camera or switcher to online platforms and any web destination.

Weighing just over 900g, the LiveU Solo PRO maintains high video quality in a compact, lightweight portable unit that can be taken anywhere. For streaming up to 4Kp60 resolution in H.264 or HEVC, the Solo PRO's HEVC capability can deliver the same quality in half the bandwidth of H.264, or twice the quality in the same bandwidth. It has both an internal battery and an USB-C external battery, now with a modular configuration of up to six connections..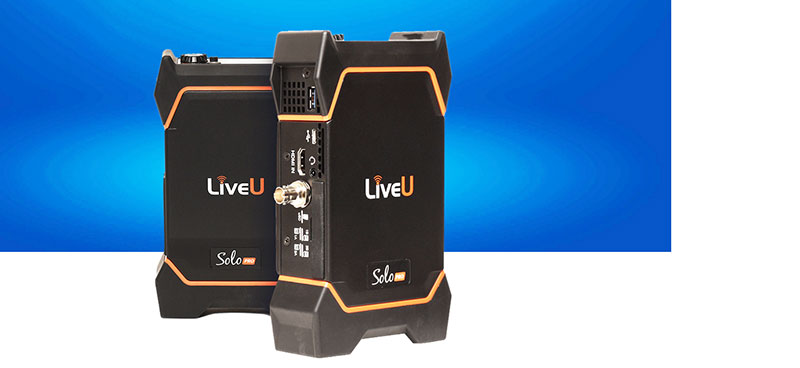 LiveU is also introducing an optional add-on streaming tools package, Solo Stream Tools, to support go-to-live streaming productions. The package is cloud-based and makes a set of production tools available that includes multi-destination. This feature makes it possible for producers to go live to multiple social platforms simultaneously in a single step, stream fallback material allowing the switch to stream a predefined message, and add a brand logo watermark for visibility.
"Solo Stream Tools can also be combined with Solo Connect, a package including modems, routers, data plans and the LRT cloud subscription, which means that you have everything you need to go live in one complete package," Dan said.
Troy Witt, President of Take One Productions, Inc. in Southern California, said, "We've used our Solos increasingly in every production we do, as it helps us produce content without worrying about interruptions to our live broadcasts. Solo PRO, especially, transforms the look of our content because we can use HEVC to achieve better picture quality at lower bandwidths.
"This saves us money in cellular charges for data and in what we pay on site for terrestrial internet connectivity at hotels and conference centres. We are most excited about Solo PRO's ability to make use of more modems. More modems means we can establish a more robust, reliable cellular signal no matter where we are."
Solo PRO is available in two configurations, HDMI 2.0 and HDMI 2.0 + SDI 12G. www.liveu.tv