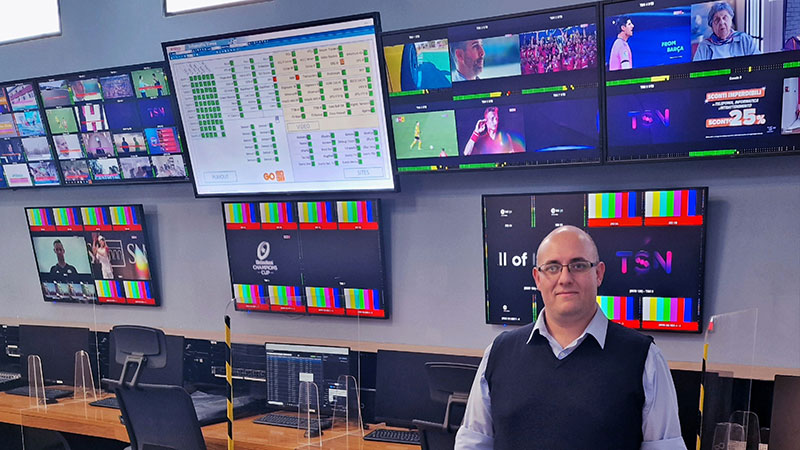 Martin Abela, senior manager of video operations at GO.
GO is a major quad-play provider in Malta, supplying mobile, fixed line, internet and IPTV/OTT television services to more than 500,000 customers. Since its acquisition of digital terrestrial television (DTTV) network operator Multiplus in 2007, GO has rapidly grown its television properties and premium sports rights, which now include the English Premier League, UEFA Champions' League, Serie A from Italy, Ligue 1 from France, Formula 1 and others.
In 2018, GO and Melita, a telecommunications services company in Malta, pooled their sports rights and began operating the TSN (Total Sports Network), with channels made available to subscribers of either platform. By 2021, operating the increased channel count had become cumbersome and labour-intensive with GO's existing system, and the organisations decided to commission a completely new playout architecture.
More Channels, Fewer Servers
Working with AV and broadcast systems integrator DAB Electronica Co Limited, GO defined the challenges they were experiencing and chose a system from Imagine Communications built on the company's Versio integrated playout platform and ADC automation. Material is managed and workflow control is maintained through Versio Content Portal, including the capture of live programming onto the Nexio video server. Also included in the new system is SDI routing via an Imagine Platinum router.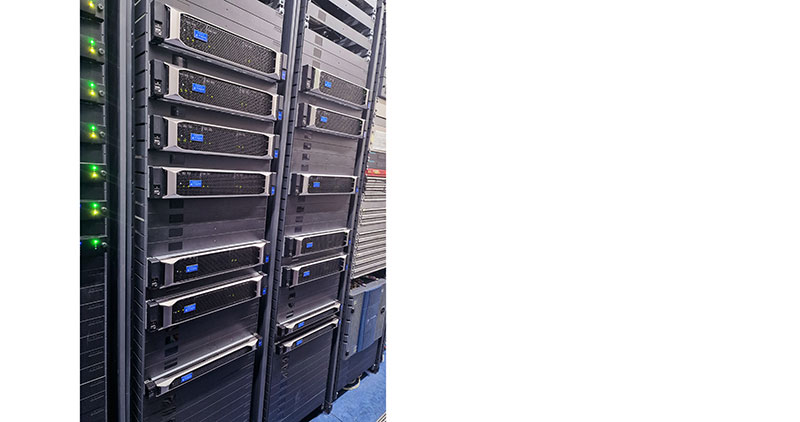 Versio playout servers
"The playout system that Imagine proposed addressed our challenges, and has also delivered more advantages than we expected," said Martin Abela, senior manager of video operations for GO. "Imagine's playout architecture efficiently supports multiple channels, so we are able to operate our channels with fewer servers. Their client-server approach gives us better control and easier playlist management as well, particularly during live events.
"We can take advantage of enhanced graphics and animated pop-ups, automated archiving and retrieval, and much better redundancy management. While the new playout system has improved our operational efficiency in all of these ways, our ultimate goal of course is to deliver a better customer experience, and we have achieved this at the same time."
Versio Content Portal is a content management application for media preparation and distribution for playout. It helps to manage all the required video, audio or graphics playout assets and supports control of several key workflows. The Portal works as a common file orchestration layer, including storage inventory management and file movement. As a web-enabled tool, operators can use it to search for and browse content and its associated metadata residing in different locations, and users can add unlimited custom fields or sidecar files.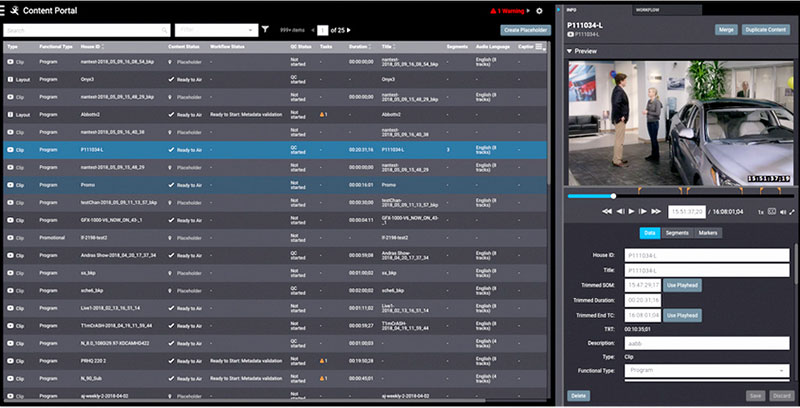 Versio Content Portal
Optimum Balance
To achieve an optimum balance between capital cost and resilience, the new system at GO is designed with 10+4 channel redundancy, where four backup Versio channels protect the 10 main program outputs. The two most important commercial channels each have their own dedicated backup, with the remaining two redundant Versio engines capable of automatically taking over any of the other services should it become necessary. Intelligence in the playout automation synchronises the playlist so the backup channel takes over within just a few seconds, with minimal disruption.
"Broadcasters such as GO that serve a small community – the population of Malta is little more than half a million – still expect to be able to deliver premium experiences for their audiences, with the most efficient, automated workflows possible," said Mathias Eckert, SVP & GM EMEA/APA at Imagine Communications. "With the Imagine philosophy of supporting users with their systems transitions at their own pace, we were able to supply GO with proven software and hardware that meets their requirements now and will serve as a platform for future growth." www.imaginecommunications.com