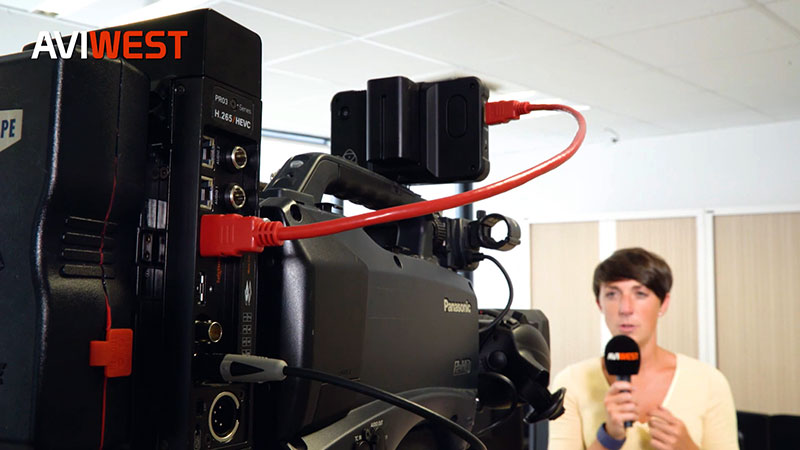 Denmark's national public broadcaster, TV 2, was responsible for broadcasting the Danish general elections on 1 November 2022, live from the Danish parliament in Copenhagen. Among the challenges they faced were limited public network connectivity and the need to manage broadcast operations within the historical Christiansborg Palace.
Delivering live coverage from multiple rooms within the building made relying on regular WiFi and public 5G cellular networks or using cables too unreliable. Bandwidth was limited and caused higher latency. To overcome these obstacles, TV 2 deployed a nonpublic 5G standalone network-in-a-box from Neutral Wireless, both inside and outside the building.
The Neutral Wireless Lomond 5G Network in a Box (NIB) is a portable, private 5G basestation with virtual network function software and an integrated mini-5G Core, which aggregates data traffic, communicates with user equipment and delivers network services and security. Often used for lab work and field trials, NIBs are also useful for deploying a pop-up 5G network at public events.
Live Transmission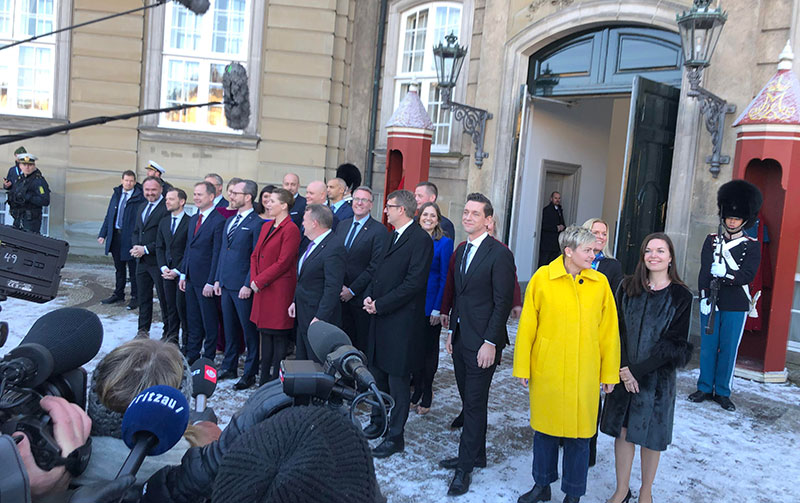 By Kefr4000 - Own work, CC BY-SA 4.0
For very low latency video transmission over this private 5G network, TV2 looked first at devices from Haivision, with whom they have maintained a 10 year relationship. TV 2 chose to use a Haivision Pro460 mobile transmitter with a Haivision StreamHub receiver and decoder. Live video was captured by two television cameras mounted with Haivision Pro460 mobile transmitters, which sent the signals to the StreamHub receiver over 5G.
The Pro460 encodes video with HEVC for reliability, video quality and ultra-low latency. Using its proprietary SST bonded cellular transport it simultaneously aggregates multiple mobile network connections and dynamically adapts video bitrates according to network bandwidth fluctuations. Throughout processing and delivery, it protects stream content and supports retransmission of lost data. As well as SST, another option is to encode and stream live video over the Internet with SRT
The StreamHub receiver works as an in-house 1U server that decodes and distributes live video streams coming from a Haivision/Aviwest mobile transmitter or third-party platform, and then interfaces with live production platforms. Compatible IP protocols include RTMP, SRT, NDI, TS/IP and others. It can receive up to 16 concurrent incoming streams, of which eight videos can be simultaneously decoded and kept in sync.
Decoding and Delivery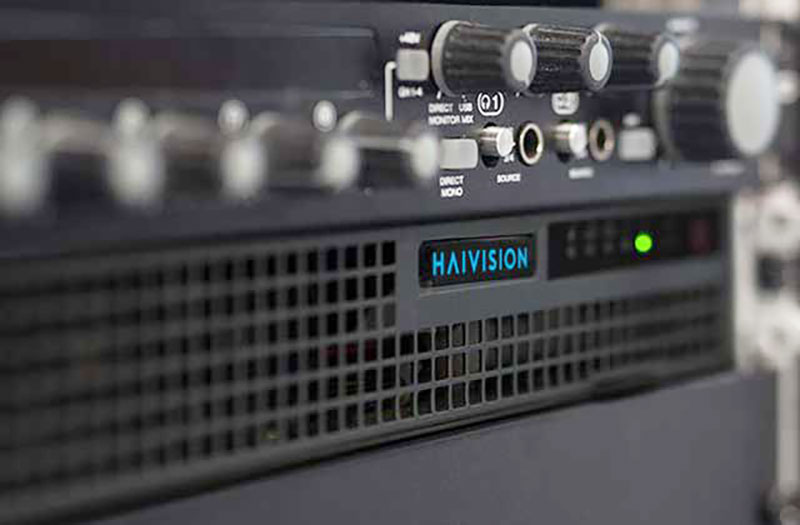 Haivision StreamHub
After receiving the signals, StreamHub then decoded the live streams and delivered the video to TV 2's Copenhagen production facility over a dedicated fibre network. Initial tests of Haivision's 5G contribution system had demonstrated latency of less than 100 milliseconds over the full journey from the parliament building to its production facilities.
"As our goal was to follow the results as closely as possible and reliably transmit the video in real-time, on those terms the election coverage proved to be a huge success," said Morten Brandstrup, Head of News Technology, TV 2 Denmark. "The Haivision video transmitters were easy to deploy and worked directly over our private 5G network, making it possible to achieve low latency transmission without compromising reliability or quality." www.haivision.com