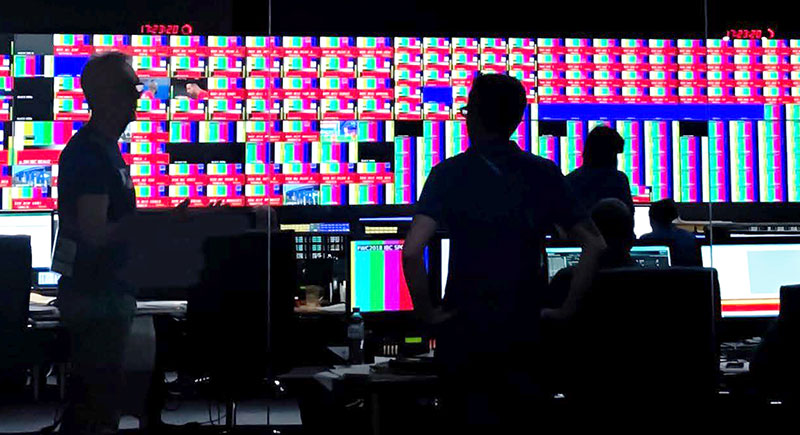 Broadcast service provider MediaHub recently won the tender to build a new headend for Australia's WIN Television group. Built for the delivery of the company's channels to home viewers, it is already on-air in various parts of Australia, and the remainder of markets are expected to go live during February and March 2023.
MediaHub Chief Digital & Information Officer Simon Scott said, "MediaHub were looking for specific technical requirements in terms of device footprint, sustainability and features.
SMPTE-Compliant Signal Processing
All signals are processed either as SMPTE 2022-6 uncompressed IP packets, as input to the compression system, or as SMPTE 2022-2 carrying MPEG2 Transport Streams over IP, compressed as the internal signals within the headend, which could then be converted to ASI at the final hand off stage for distribution by the transmission provider.
MediaHub required a compact system with high-density IP-to-ASI gateways and SFN (single-frequency network) devices, an IP monitoring platform and compliance logging platform, with comprehensive systems integration (SI) service support.
Simon said, "Magna supplied a turnkey system. Their SI team carried out the physical build of the complete headend project, including an Ateme compression system at two different datacentres." The installation included Dell IT infrastructure and servers, EVS Neuron SDI-to-IP Gateways, an Appear XC and X10 series platform for SFN MIP insertion (controlling synchronisation) and IP to ASI adaption, a TAG VS Multiviewer, Bridge Technologies monitoring probes, Actus compliance logging and BirdDog NDI to HDMI converters.
Project Management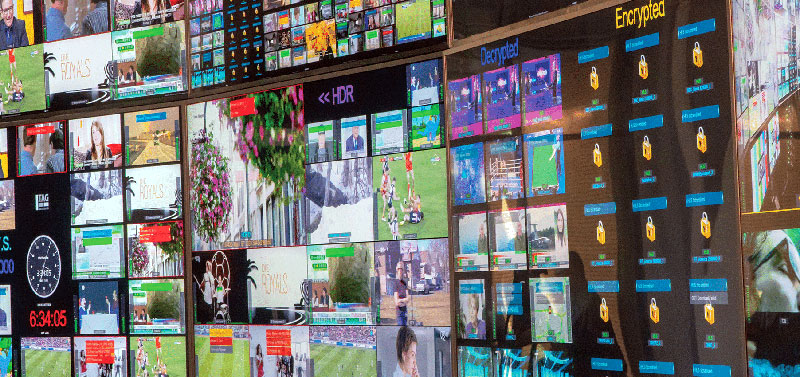 TAG VS multiviewer
MediaHub found it very helpful to have the one SI company handling project management and equipment supply. Magna was able to direct and oversee most aspects of the project, from the initial CAD drawings and the various cabling installations, to making design adjustments needed to accommodate their separate requirements in the two datacentres. Throughout, Magna held regular progress meetings, managed the install timelines and delivered the install documentation for the project.
"Magna's team was great to deal with, as well," said Simon. "Because their SI services assisted with so many parts of the overall system and the equipment, the process became much simpler for MediaHub. We could focus on delivering our own services in the best way possible for the client."
COTS IT or Bespoke Hardware
Magna's technical approach aligns closely with MediaHub's vision of supplying the best possible systems with the required features and a low footprint, as either COTS IT or bespoke hardware. Scott commented that other options they saw required multiple racks of 1RU equipment, but with Magna's help, they managed to achieve the same functionality using two 1RU devices.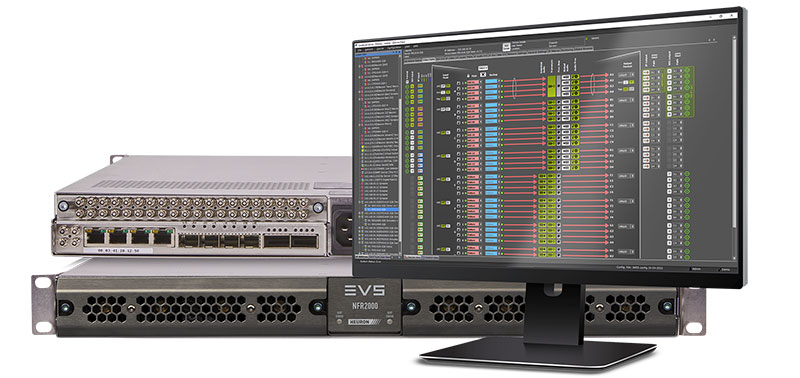 EVS Neuron
"This factor not only simplified the operation but has several other benefits including lower power usage and occupying less space," he said. "Bearing in mind that the infrastructure for 260 channels fits within two IT racks for the whole compression headend – compared with the 12 racks needed for our previous set-up – it is an amazing achievement for our compression vendor Ateme and Magna's service team, as well as for us."

Built with future adaptation in mind, the new headend is ready for UHD, HEVC, DVB-T2 and other upcoming formats and standards. www.magnasys.tv