DPG Media recently decided to upgrade the on-air football analysis used on their VTM (Vlaamse Televisie Maatschappij) channels, which serve viewers across Belgium, Denmark and the Netherlands. Bruno van Hileghem, DPG's Multifunctional Engineer, whose responsibilities range across the broadcast facility, was involved in the decision to replace the existing system.
Bruno said, "We knew that telestration tools had moved on since we last selected a product to analyse the football matches we broadcast. We were especially impressed with features now available in RT Software's Tactic Pro. It has some great AI tools that we knew would save time for our operators. Being able to automatically track the players is extremely powerful. As well as saving time, it is more accurate than tracking manually."
The Speed Factor
Speed is important for telestration because a sequence that involves, for example, a series of keyframed objects linked together is entirely possible on traditional telestration systems, but difficult to achieve within typical broadcast turnaround times. Consequently, broadcasters may not take full advantage of the power available in their telestration tools, resulting in on air graphics that lack impact.
Nevertheless, complex sequences of this kind are common among analysts in professional sports clubs, associations and teams, which makes them attractive to viewers. RT has considerable experience in this market, and has brought professional sports graphics to broadcast teams through features using their Next Gen Analysis system, based on AI engines.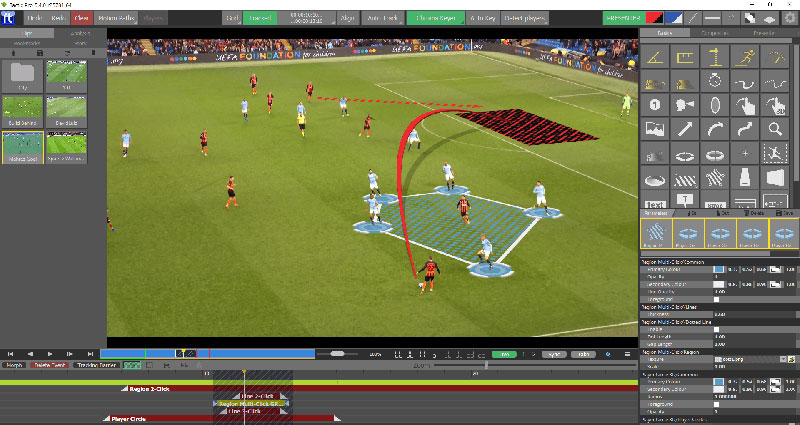 These features include assisted keyframing for video based tracking of players and automatic keying. Bruno said, "The pitch calibration, automated through AI, is also a great feature. It's another example where both speed and accuracy are improved for us because it makes sure our graphics are shown aligned with the correct perspective. In this way, Tactic Pro makes our operator's job simpler."
EVS Integration
DPG were also keen to find other workflow efficiencies. Luke Harrison, RT Software's Product Manager was at IBC 2022 when some of Bruno's colleagues visited before finalising their decision. Luke said the discussion centred on EVS integration.
"Although we already had an EVS integration, we were working on some improvements. After talking to DPG it was clear that our next release with version 6.1 would be a great benefit to them. So although it was not quite ready when we spoke to DPG, we worked hard to get the software to them as soon as possible. This means DPG are the first to use Tactic Pro's new EVS improvements."
This latest EVS integration lets the Tactic operator work in parallel with the EVS operator so they can share clips using EVS XTAccess and Xsquare, without the EVS operator losing any of their valuable server ports. The EVS operator can carry on working while the Tactic operator creates their analysis sequence, before posting it back to the EVS system for playout.
NVIDIA GPU Support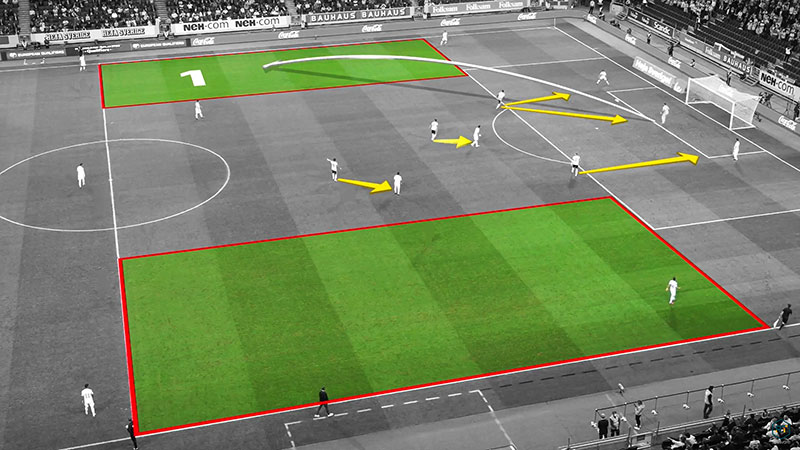 RT Software supplied Tactic Pro to DPG as a single turnkey system that included the PC and GPU hardware. "The setup was actually very easy," Bruno said. "If I had any questions RT Software's support was really helpful, so there were no problems at all."
Steve Hart, RT Software's Development Director, said that many of Tactic's new tools that customers like DPG find appealing would not have been possible without the GPU that is packaged with Tactic Pro. "This project used the NVIDIA RTX A4000 GPU. We have been working with NVIDIA for over 20 years, and the combination of AI, the CUDA software stack and graphic developments that we incorporate within Tactic are only possible due to NVIDIA's advances. We have plans to build more advanced functionality into the product as NVIDIA GPU capabilities and performance continue to improve."
When it came to operating, the users adapted to the new software very quickly. The operation itself is managed as a remote production in partnership with NEP, located in a different building. Some of the operators were new to the role, so it was important the system was straightforward to learn. www.rtsw.co.uk