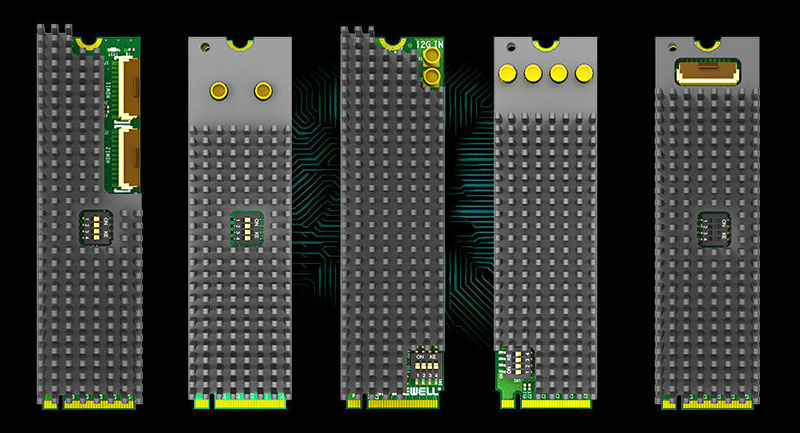 Eco Capture cards can capture up to four HD signals or one 4Kp60 signal, supporting HDMI, 3G-SDI, quad-link 3G-SDI and single-link 12G-SDI input, plus up to eight channels of embedded audio per input.
Magewell has developed a new model in its Eco Capture family of ultra-compact, power-efficient, M.2 video capture cards. The new single-channel Eco Capture AIO M.2 supplies both HDMI and SDI interfaces with embedded audio support for flexible input connectivity.
Magewell's Eco Capture cards give systems integrators and OEM developers high-performance video capture hardware with low power consumption in a space-efficient form factor. The cost-effective, low-latency devices feature a high-speed PCIe 2.0 bus interface with an M.2 connector and measure just 22x80mm (0.87x3.15in), making them suitable to incorporate into small, portable or embedded systems where full-sized PCIe slots are not available.

The new Eco Capture AIO M.2 can capture one channel of video up to 2048x1080 at 60 fps over either its HDMI input or its 3G-SDI interface, with up to eight channels of embedded audio. The SDI interface's BNC connection can also be configured to accept an SD composite analogue video signal for compatibility with legacy source equipment.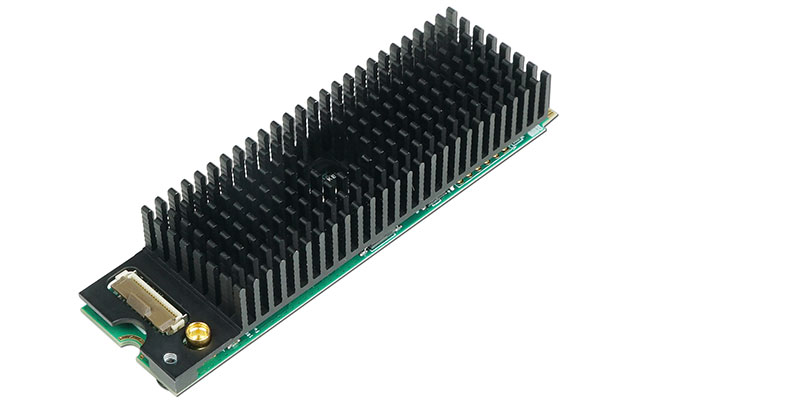 The new card joins five existing Eco Capture M.2 cards including single-input (HDMI or SDI) 4K model,; dual-channel models that capture HD and 2K video over HDMI or SDI, and a quad-channel HD/2K model with SDI inputs.

"Our Eco Capture family continues to be the choice for enabling robust, reliable video capture in space-constrained applications," said James Liu, VP of Engineering at Magewell. "We expect the new Eco Capture AIO M.2 to be particularly interesting to OEM partners and third-party solution developers who need a compact, power-efficient capture card and want to make a flexible choice of input connectivity available to end-users."

Eco Capture cards are compatible with Windows and Linux operating systems and support OS-native APIs including DirectShow, DirectKS, V4L2 and ALSA. FPGA-based video processing provides high-quality up/down/cross-scaling, picture controls and colour space conversion without tasking the host system CPU. A comprehensive SDK is also available, enabling developers to directly access the full feature set of the cards.
Magewell will highlight the Eco Capture AIO M.2 and other new develoopments at the 2023 NAB Show in Las Vegas from 16 to 19 April. www.magewell.com