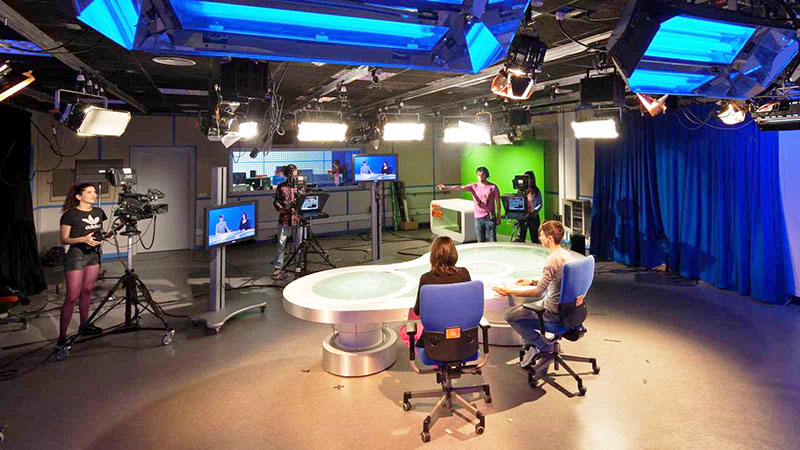 At a time of widespread, rapid change in the audio-visual industry, the availability of professionals with technical skills tailored to the market's needs is a key factor in broadcast producers' ability to keep current and take advantage of new opportunities.
As the state-owned public corporation that manages Spanish public radio and television, the RTVE Institute has maintained a clear vision regarding its path forward since it launched in 1975. The Institute, which reports to the Corporación Radio y Televisión Española – the largest public radio and television audio-visual group in Spain – understood early on that a constantly evolving sector relies on professionals with up-to-date knowledge aligned with industry needs.
HD Upgrade
In 2007, their facility's infrastructure and architecture were revamped to support an upgrade to digital systems. Some years later, in 2019, the decision was made to upgrade to HD production, but only after the pandemic, in mid-2021, was this project concluded. The tender was awarded to Sony for two new XVS-G1 production switchers, nine HDC-3170 HD studio camera units, RCP-3500 remote control panels and PC-MSU software.
These products are built for HD production but include built-in or optional upgrade paths for UHD/4K and HDR workflows.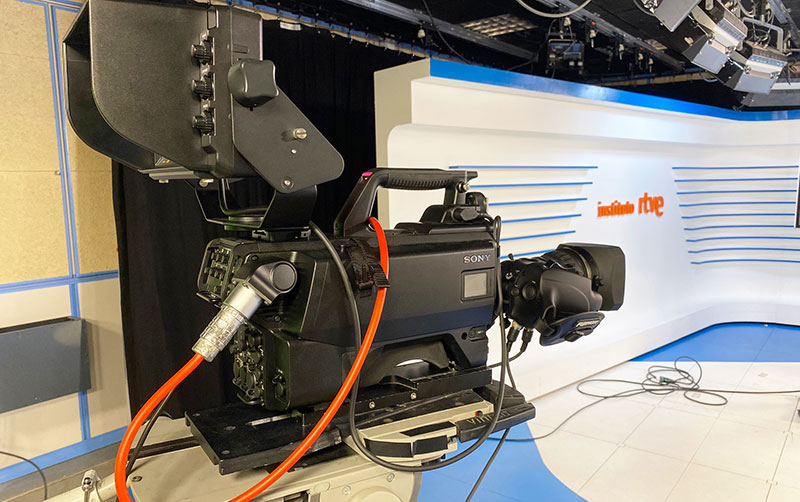 "In April 2022, we finished upgrading the two main television studios we have at the RTVE Institute. The refurbishment of the two satellite dishes to HD technology was done in a progressive, organised fashion so students could continue with their regular classes," said Víctor Luzón, from the RTVE Media and Operations Directorate engineering team, who oversaw the project's implementation.
Training for the Future
RTVE Institute's main activity involves its own internal employee training and education courses regulated for the Community of Madrid. These are advanced courses in Production, Sound and, most recently, 3D Animation.
The Institute has a secondary focus on external, wider industry training. Through its partnership with Sony, it is further qualified and recognised both in terms of the company's audio-visual production system, and for its training programmes for future external professionals.
"We have been working closely with Televisión Española to upgrade their RTVE Institute studios as they sought to adopt efficient, new workflows to combine with upcoming production systems and equipment. We're very pleased that they have chosen the XVS-G1 as their main switcher. Sony's switchers have earned a reputation for reliability and robustness, which the XVS-G1 upholds with a more compact, modular format, plus new features that will prepare the Institute for future developments," said Héctor Sierra, Regional Sales Head South in Sony Media Solutions.
Hybrid CPU/GPU Structure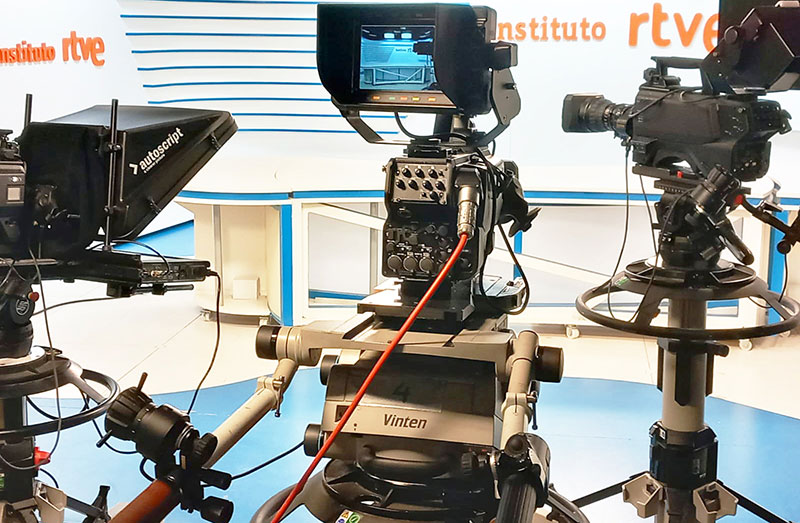 Designed for live productions such as sports, news, events as well as entertainment programmes, the XVS-G1 was launched in 2021 for small to mid-size studios and fly-away production units, with features for HD and UHD. Although UHD has traditionally tended to reduce the operator's creative scope, the switcher's hybrid structure combines a CPU with a GPU with field-programmable gate arrays (FPGA).
With this kind of optimised combination, users can choose high performance and reliability without affecting processing or experiencing delays. Its high-density, high-resolution video processing using software means it will maintain its versatility and upgradability into the future.
Image Capture and Control
The HDC-3170 cameras they are using record HD video and support the new digital triax-based camera/CCU transmission system that can carry Full HD images over large distances, while integrating into current triax infrastructures. It has a 2/3-inch CMOS sensor with a global shutter that prevents typical artefacts. A HD studio camera, it captures low noise, high sensitivity images, outputting 3G-SDI signals in formats up to 1080/50p, with 4K available via the CCU's 12G-SDI and Quad 3G-SDI interfaces.
The HDC-3170 can capture HDR images to integrate into Sony's SR Live workflow for simultaneous HDR/SDR production.
The RCP-3500 remote-control panel for HDC series cameras improves visibility for users, with a high-resolution, bright LCD device. It has nine user-assignable keys, plus operation buttons, adjustment knobs and other controls arranged on the panel according to function and frequency of use. The iris and master black adjustment block has a joystick control. These factors enhance ease of use and ability to handle multiple functions.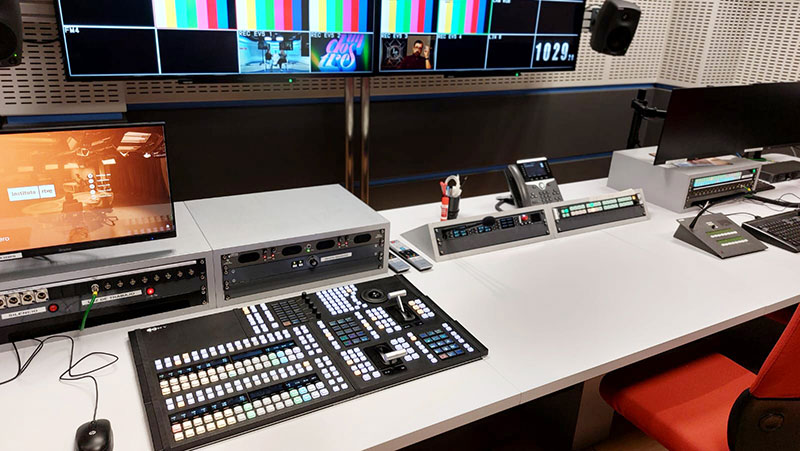 The PC-MSU, or HZC-CSM10, software is a Windows-based Master Setup Unit (MSU) application for controlling a system camera system from a PC. The HZC-CSM10 has the same features as a hardware-based MSU and acts as a software client, handling camera control, optical level display, file management and remote control panel (RCP) assignment diagnosis.
It also serves as a preventive diagnostic tool for a multi-camera environment with a simple PC interface. The user can control all settings and monitor the status of the elements that make up the camera chains from a single point, and transfer files, store settings or create reports. pro.sony