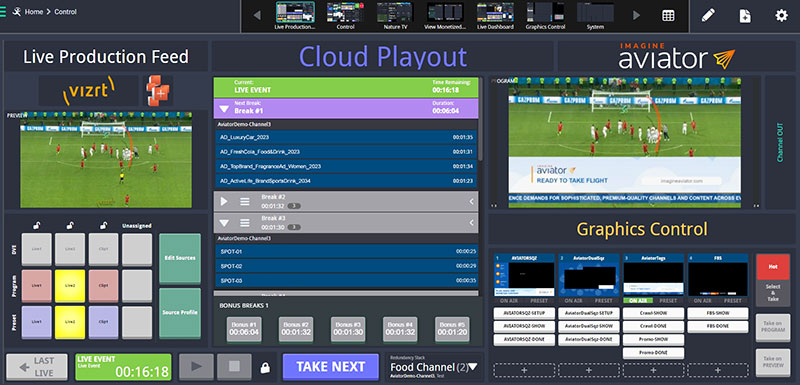 Imagine Communications and Vizrt have formed a partnership integrating the Viz Vectar Plus cloud live production system with Imagine's Aviator Make TV cloud playout.
In effect, the partnership brings dynamic live production and playout in the cloud together by allowing live production workflows for sports, news and live events to feed downstream live linear workflows. It also gives the essential features of Aviator – content acquisition, playout, branding, master control switching, SCTE decoration and ad insertion – a more dynamic, fluid nature.
General Manager of Networking and Playout at Imagine Brendon Mills said, "The partnership with Vizrt makes it easier for our mutual customers to access the flexibility and agility of the cloud to quickly respond to evolving market demands.
"Vizrt's live production in the cloud is based on reliable, well-known products, and Imagine has considerable experience in cloud-based operations. Combining the low-latency live production functionality of Vizrt with the system orchestration and cloud playout capabilities of Aviator can help to solve the on-going challenges the industry faces in the continued migration to cloud."
The Vizrt Live Production system runs in the cloud and is operated through either a web browser or a physical control panel. The user can access incoming live streams uplinked from on-prem and remote locations for contribution. These streams, along with clip and graphics resources accessible to Viz Vectar Plus, are combined to deliver the final production output. This output is available to Aviator, along with all other accessible live streams in the cloud.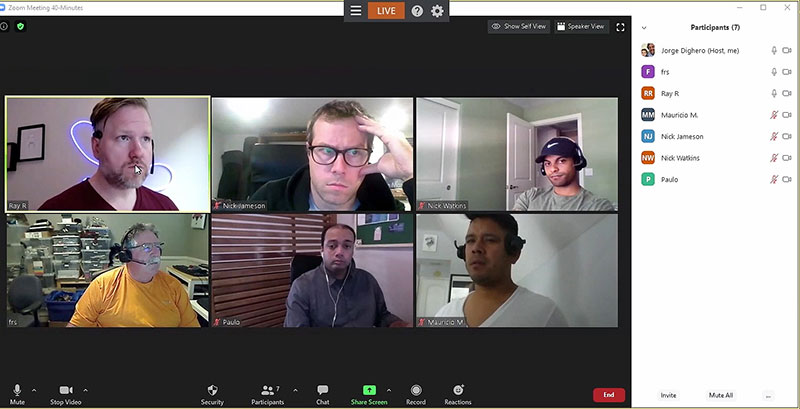 The resulting set-up is very flexible. The production feed can be switched to air by Aviator based on a schedule or as needed with its master control solution to break into live programming. Aviator will return to the playlist after the live production based on the schedule – or unscheduled if the live event ends sooner or later than expected.
Each Aviator playout channel supports up to two live inputs per channel at any one time, and controls cloud routing via Imagine's Magellan Control System. It switches directly between live streams, between live and clip-based content and between two clips simply by selecting the appropriate source in the web browser user interface — delivering immediate on-air results. Users do not need to introduce delays and no configuration is required
This procedure includes support for DVEs for each input for both live and clip content. As a result, the combined Vizrt and Aviator approach has the flexibility and immediacy of cloud production with the agility of cloud playout that can handle demanding multi-source workflows across many different practical scenarios.
Ulrich Voigt, Global Head of Product Management at Vizrt Group. "Whether a broadcaster wants the flexibility to create in the cloud, or hybrid, our partnership with Imagine and its Aviator platform enables new possibilities in live cloud production and playout workflows. The advantages of low-latency video workflows, including true scalability, remote collaboration, and cost and carbon savings, are leading to a new era of live production."
Imagine will demonstrate this cloud workflow at the 2023 NAB Show, 16-19 April in Las Vegas. www.imaginecommunications.com