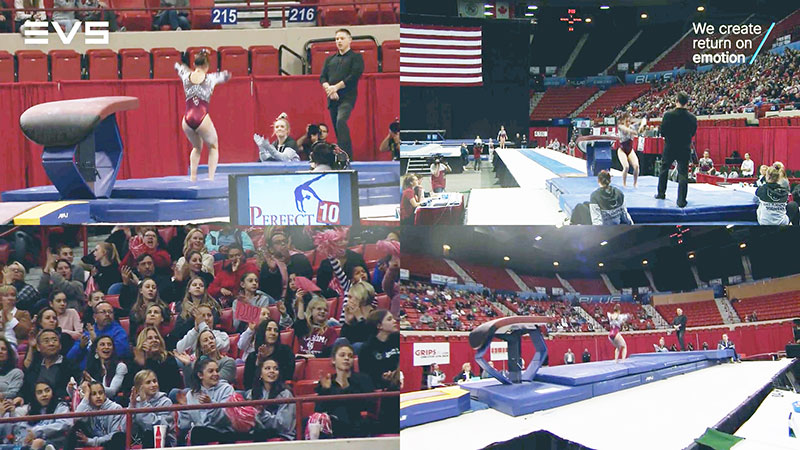 The new version 2.0 of EVS' super slow-motion service XtraMotion can now be deployed on-premises on edge devices, reducing turnaround time to about 5 seconds.
As a result of this improved processing speed, productions become more flexible in several ways. They can use XtraMotion on live replays for real-time coverage, as well as for highlights. It also means users can select cloud or edge workflows based on their production requirements. Furthermore, generating XtraMotion video on-premises allows the system to handle the incoming source video as a growing clip, making it unnecessary to limit the length of the super slow-motion interpolated segment.
First launched in 2021, XtraMotion is a technique for augmenting storytelling in productions, and an advantage for productions that rely on cameras without super slow-motion settings, such as pylon or in-car cameras that record interesting angles. The XtraMotion rendering process can be applied on-demand to any production format, including 1080i, 1080p and UHD-4K with HDR, and any original framerate. Its ability to interpolate the new frames required for higher frame rates is based on a patented EVS proprietary algorithm.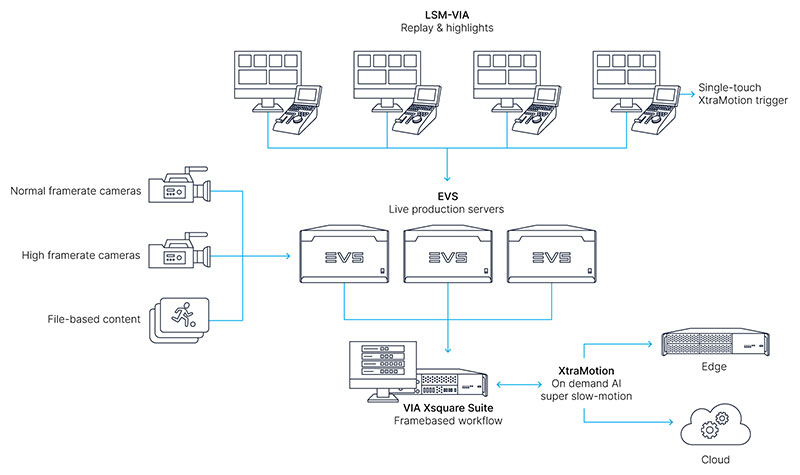 XtraMotion is integrated with the EVS VIA system.
Originally available as a cloud service that takes about 20 seconds to interpolate and deliver a 3 second clip at an average up/down bandwidth, the on-premises edge devices built with NVIDIA GPUs take only about 5 seconds.
Olivier Barnich, Head of Innovation & Architecture at EVS said, "The launch of XtraMotion in edge computing mode presented an opportunity for us to achieve real-time processing. By using NVIDIA GPUs in the v2.0 Edge device, we were able to improve our algorithm's execution speed, leading to an impressive 95% reduction in processing time."
XtraMotion is integrated with the EVS VIA production system, making it possible for replay operators to clip content from any point on the network, render it into super slow-motion as part of the LSM-VIA's functionality, and play it back with the desired frame rate. FOX Sports was the first customer to adopt XtraMotion for its productions and was also the first to test the pre-released 2.0 version during the Super Bowl and Daytona 500 NASCAR earlier this year.
XtraMotion 2.0 will be on show at NAB 2023 on the EVS stand. evs.com