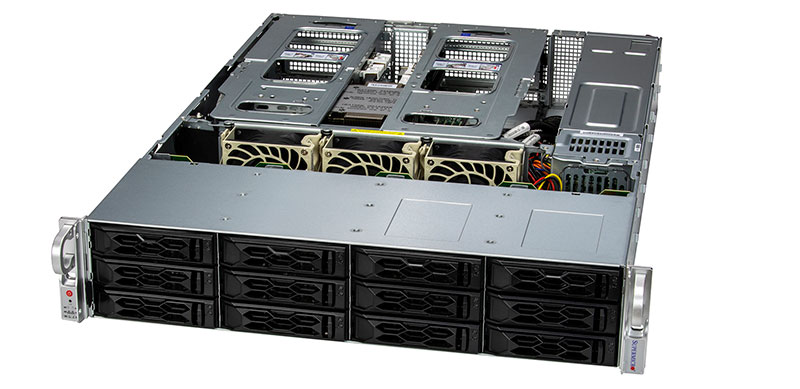 Cinegy has formed a strategic collaboration with Supermicro, a leading global supplier of enterprise-scale servers. Supermicro is a well-known player in media solutions, and this alliance represents a powerful, integrated and cost-effective offering. The turnkey solution will be launched at NAB 2023
Cinegy says that the key driver for the collaboration is to be able to provide systems integrators in the media space with a one-stop solution which is ready to run, highly specified for performance and, thanks to Supermicro's We Keep IT Green programme, very energy efficient.
Cinegy has a range of video storage, processing and delivery software solutions, capable of meeting the expectations of the most demanding broadcasters at resolutions up to 8k and more. The microservices architecture of Cinegy software means that it can run a very large number of concurrent processes to deliver multiple channels and many layers of functionality, in real time, simultaneously. NAB 2023 sees new releases of key elements in the Cinegy portfolio, including the ability to freely mix SDR and HDR sources in the Cinegy Air playout platform, with individually selected conversion LUTs for each file.
Cinegy says that Supermicro is the ideal partner, in providing its AMD Genoa CloudDC Systems with unprecedented core density in single-socket hardware for ease of integration. Its open architecture approach for memory and storage makes it ideal for the performance demands of Cinegy video processing.
"We recognize that some of our broadcast customers are, for their own very valid reasons, unwilling to move to the cloud at this stage," said Jan Weigner, managing director of Cinegy. "But running multi-channel broadcast operations, or sophisticated post-production environments, calls for a lot of processing power, and users find themselves needing a significant data centre. Supermicro's hardware architecture delivers all the power needed, and its designs for energy efficiency will appeal to our customers.
"Additionally, Supermicro's powerful hardware architecture allows Cinegy to bring products to market faster, enabling them to satisfy customer requirements faster than the industry as a whole. This means that even though some broadcast customers may not be ready to move to the cloud yet, they can still benefit from Cinegy's advanced multi-channel broadcast operations and post-production environments without sacrificing performance. Overall, Supermicro's efficient and powerful hardware solutions play a key role in helping Cinegy deliver cutting-edge solutions to their customers."