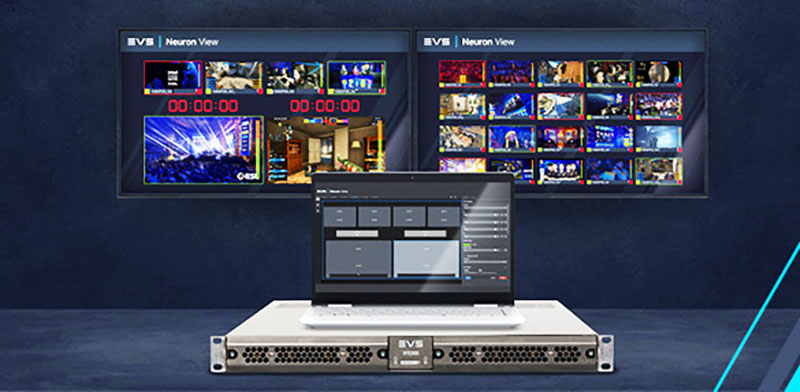 EVS Neuron View is a flexible, low-latency multiviewer that EVS just launched at NAB 2023. Specifically designed for power-efficiency to support the needs of live production teams, Neuron View can monitor multiple IP streams at the same time to make demanding live workflows easier to operate.
Neuron View is the most recent software application developed to run on EVS' Neuron Network Attached Processor (NAP). Adding it to the platform extends the versatility of Neuron, which currently hosts several other software variations capable of bridging SDI to and from IP. Its functionality now includes handling real-time audio and video processing, delivering firewall and failover switch applications, compressing HD and UHD signals, and also swapping and shuffling audio channels.
With one card, of which two fit in one frame, Neuron View can support two UHD outputs or up to eight full HD outputs in a fully customisable layout. The multiviewer supports the features needed in fast-paced, precise live production environments, including multiple tallies and static or dynamic under monitor displays per picture, PTP or countdown clocks, and various audio bars indicating audio activity. Configuration of these features can be done using EVS' Cerebrum broadcast and monitoring system, a REST API or the multiviewer's web interface.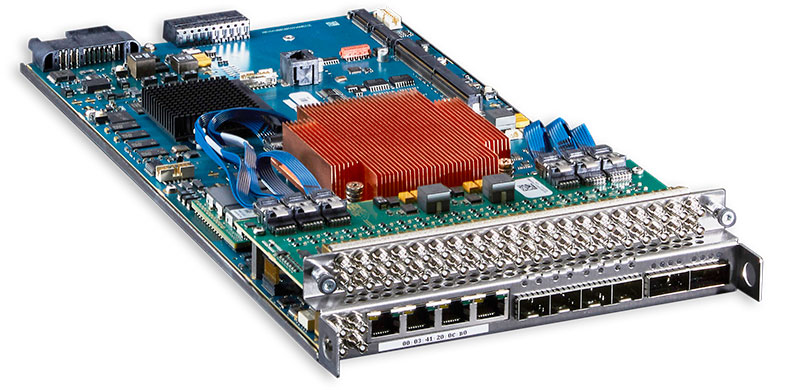 Because the processing boards are entirely based on a 100Gb/s architecture, and use high-performance FPGAs, one board can process up to 32 HD channels or 8 UHD channels. Two boards will fit in a 1 RU frame.
Furthermore, when using IP routing systems such as EVS' MediaInfra Strada, production teams can route video feeds from any source to the Neuron View by pushing a single button. The combined functionality of these two systems gives live production teams a comprehensive workflow and efficient management of video sources.
In particular, EVS has designed Neuron View to be highly power-efficient, using almost 90% less electrical power than server-based applications. It also consumes approximately 40% less power than previous EVS SDI-based equipment while occupying only 1/6th of the rack-unit space. Dedicated to reducing the carbon footprint of its customers, EVS makes environmental sustainability one of its main Environmental, Social and Governance objectives. www.evs.com