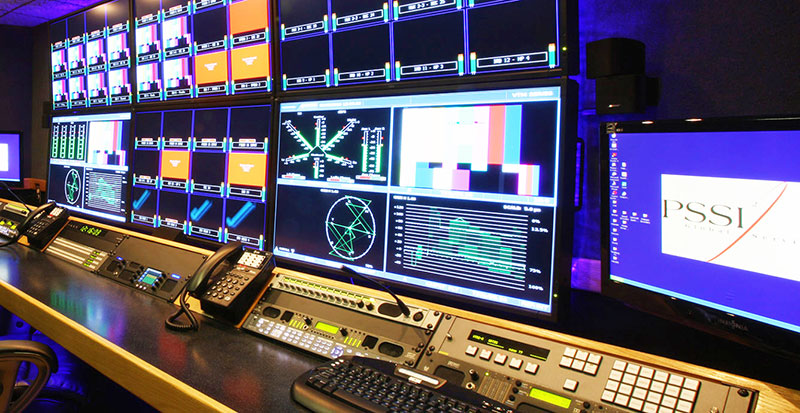 PSSI Global Services is handling the global distribution of the Ultimate Fighting Championship (UFC) coverage starting in May 2023. Not only a high-profile project, it has demanded equipment with the scalability, features and density that would enable PSSI to meet their client's increasing volume of camera signals and super slow-motion feeds for remote replay servers. The ability to encode and transmit within a small form-factor would also be essential to control power and shipping costs for their field acquisition kits.
A global live event management and distribution company, PSSI Global Services is deploying Appear's X Platform to supply contribution backhaul – or, from the point of view of the broadcast engineer in the field, the contribution feed – for REMI-based productions for UFC.
Broadcasters and service providers use the Appear X Platform for remote production and distribution workflows that need to transport high-quality video with low latency and IP security. The platform supports formats including HEVC/AVC, ST-2110, JPEG XS, Zixi and high-capacity SRT, and carries out varied processing, Network Address Translation (NAT) and firewall functions.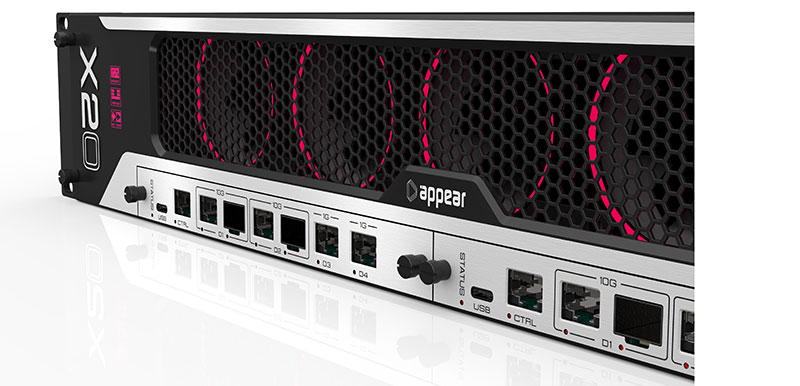 The Appear X Platform stood out as the only compression system PSSI tested that met all of their client's requirements, and that would be able to support high-capacity remote productions. Their initial Appear platforms are configured to perform high-density, high bandwidth HEVC encoding and decoding from live events to the UFC Apex in Las Vegas, where PSSI has located its UFC network operations centre.
Appear's X Platform includes ECx110 modules for HEVC ultra-low latency encoding and decoding. It is unusual for its ability to carry out ultra-low latency, HD and UHD compression with SDI and ST-2110 uncompressed I/O, at scale, and is deployable in 1RU (X10) or 2RU (X20) chassis for compactness. As a high-capacity IP gateway, it supports any input formats to any output formats.
The Appear X Platform is part of Appear's ground-to-cloud vision that aims to make it possible for media companies to send signals from cameras at an event to a cloud production platform without the need to send a mobile unit and accompanying production team. In primary distribution and video transport to and from the cloud, the platform enables cost-efficiency through transport over the internet resulting in video transport with flexibility, density and energy efficiency. www.appear.net