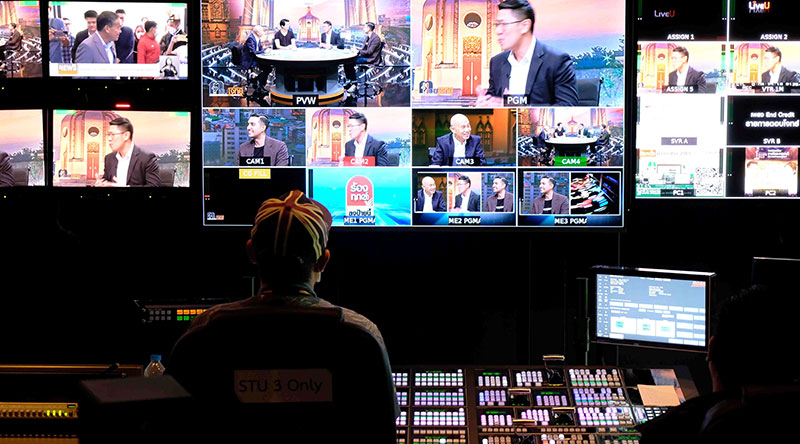 Ross Video 4M/E 4K/UHD Acuity production switchers in use at the Thai PBS studios.
Thailand's public broadcasting service, Thai PBS, was established in 2008. Following recent upgrades to its two main studios, the service is now able to produce content in 4K and take advantage of major improvements to its existing HD studio. Ahead of the upgrade, Thai PBS commissioned a tender to look for two new production switchers. Their goals were to produce higher quality live content at their broadcast facility headquarters in central Bangkok, and ensure that they would be able to increase their capacity in the future.
As part of the tender, Thai PBS engineers specified a need for flexible workflows that would support varied infrastructure types, such as SDI or IP. They also preferred a well known brand of switcher, recognised across markets for high-quality manufacturing and design, backed by reliable service and support.
The production team at Thai PBS had already been using the Ross Carbonite switcher successfully, due to a recent installation for their World News brand, and grown familiar with its functionality. After a market evaluation of available options, they decided on Ross again as production switcher vendor for the upgrade project.
Acuity and Ultrix Acuity Switchers
For their main studio, Thai PBS chose the Acuity, Ross' top of the line production switcher with a 4 M/E row and the Acuity control surface. This model focuses on power for handling compositing and transitions during live events, and is built with a large set of customisable features. To limit reliance on on external routing systems, the Acuity's complex signal routing covers secondary feeds, on-set monitor displays and clean feed outputs.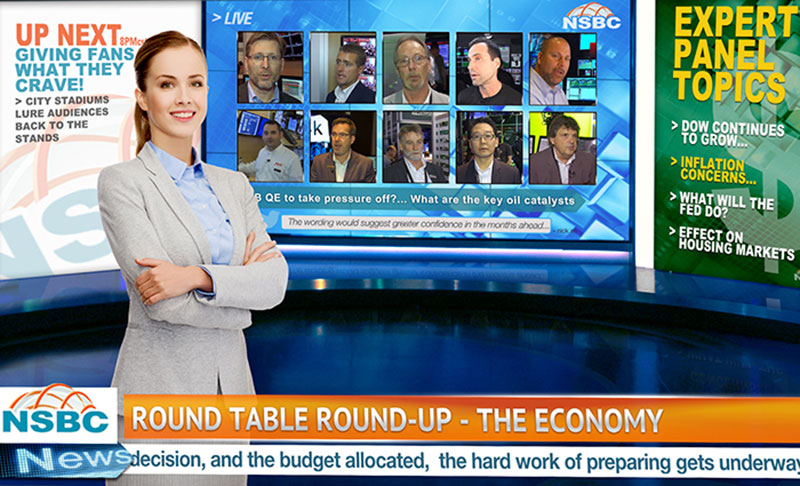 The Acuity switchers have 4 Mix/Effect buses for eye-catching 2D and 3D effects.
However, the Acuity does include a wide range of device control protocols for working with audio mixers, tally systems and so on. Also, to help users keep up with emerging requirements, especially for UHD upgrades, 12G Multiprocessing Input boards are available with integrated frame syncs, format converters, SDR-HDR converters and Proc Amp/colour correctors.
Thai PBS purchased a 4 M/E Ultrix Acuity 4K / UHD Switcher from Ross as well, with a 4ME row Acuity panel configuration. This version has the same performance as the Acuity but is combined with the Ultrix hybrid routing platform in a single device, which gives the switcher built-in routing, control, multiviewing and signal processing functionality. It simplifies system design and maintenance, and its compactness is useful in OB vans and mobile applications.
In terms of effects, the Acuity switchers have 4 Mix and Effect buses for producing eye-catching 2D and 3D effects that include warp and curvilinear effects, on-board stores for still and animated media files, and aux mixing and keying. They are also software-upgradeable – over time, the base hardware can receive Ross' software licenses for new and updated functionality, such as the transition from HD to UHD.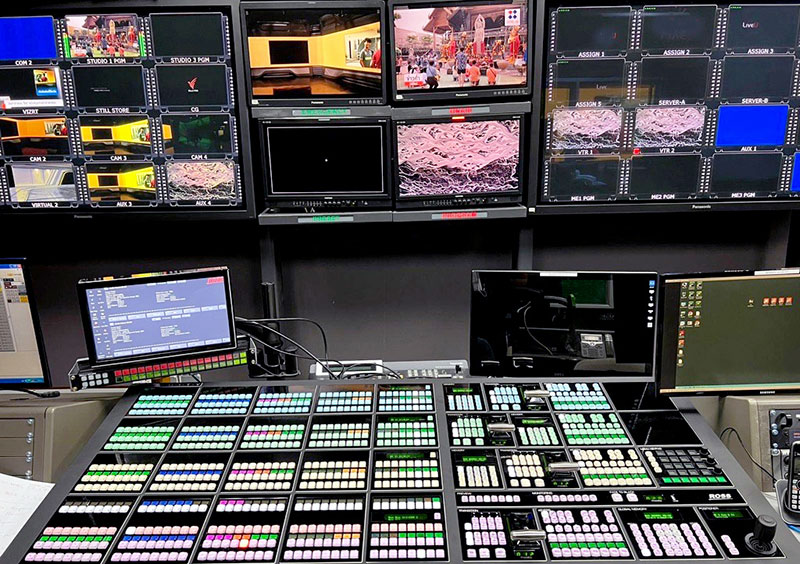 Installation at Thai PBS
Ross delivered the switchers to Thai PBS in March 2023 and the installation process was completed in April. Commissioning and training followed shortly after installation, before the switchers went live on the air in May in time for the 2023 Thailand General Election.
The creative staff at Thai PBS have been able to build their live production backbone on this combination of Acuity and Ultrix Acuity switchers, which have so far improved their creativity and storytelling capabilities for news content creation. As mentioned, the team was already familiar with Ross Production Switchers and control surfaces, making it easier for them to install and adapt to the larger, more more sophisticated Acuity series.
Looking ahead to the future, the flexible architecture of Ultrix Acuity is able to overcome format and connectivity challenges, enabling Thai PBS to mix SDI and IP sources transparently in the same frame, for instance, to control complexity and cost. As needs and demands change, Ultrix Acuity will keep pace. www.rossvideo.com