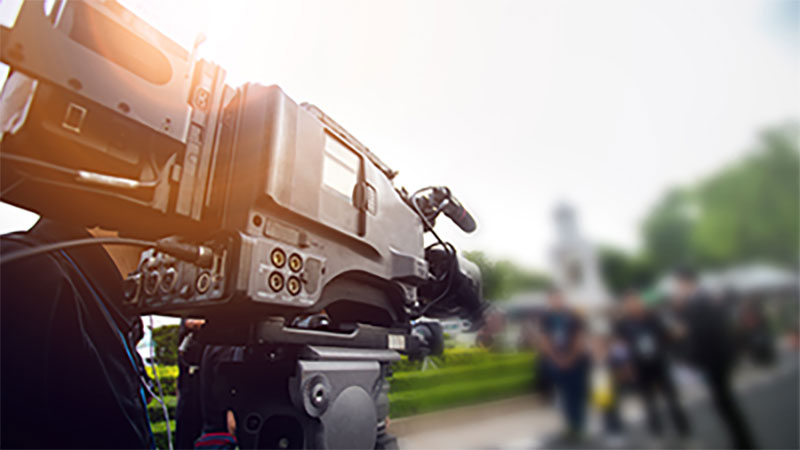 Lakeland PBS is a publicly owned PBS affiliate in the US state of Minnesota that produces, acquires and airs programs that are relevant to the rural and culturally diverse region it serves. Lakeland PBS operates two digital television stations. KAWE at the broadcast headquarters in Bemidji reaches northern Minnesota viewers, and KAWB in Brainerd serves the central Minnesota region.
To produce the live-to-tape show 'Lakeland Currents' at its regional station in Brainerd, staff members from Lakeland PBS headquarters travel to the location to record the show and bring the storage drive back to HQ. At about 200 miles (320km) and four hours round trip plus production time, this means of sharing media has become too costly for Lakeland PBS which, like most rural broadcasters, operates on a limited budget with limited staff.
Bridging the Distance
To save money and time and bridge the distance between locations, the Lakeland PBS staff were interested in sending recorded content from the remote studio to the headquarters in Bemidji over VPN. To make this change, they first needed a way to encode/decode video that would reliably deliver the signal with good quality and subsecond latency.
The team had considered using PC-based systems with SDI add-in cards to perform the encoding and transport operations. During testing, the set-up worked perfectly sometimes, but not every time – which is not very compelling for a broadcast organisation. Realising that this approach wasn't robust enough to traverse its VPN, Lakeland PBS opted for a purpose-built SRT encoder. SRT is an open-source format with a similar reliability to RTMP, but lower latency, for use on open networks. SRT streams can also be encrypted to enhance security.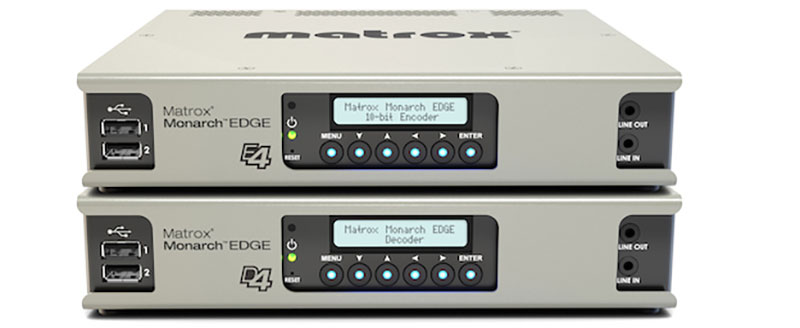 Since stability is a major consideration for remote deployment, Lakeland PBS looked for hardware encoding that would support an SRT-driven REMI workflow. The search led to Matrox devices and the purchase of a Matrox Monarch EDGE E4 encoder and D4 decoder pair to send content between the two locations.
"The other option we tested should have worked, but it just didn't quite work. In other words, no matter how low we set the bit rate, the transmission wasn't reliable enough. It has to work all the time if you're going to deliver a show with it," said Tom Wild, director of engineering at Lakeland PBS. "Adding this SRT encoder definitely was the element that made reliable video streams and remote production possible."
Lakeland PBS REMI Workflow
In the REMI workflow, the Monarch EDGE encoder in the remote location takes three 1080i 60 streams from the station's Panasonic PTZ cameras and transmits those feeds to headquarters over the VPN as one stream with embedded audio. At HQ, the Monarch EDGE decoder feeds SDI 1080i 59.94 signals with embedded audio to the station's Ross production switcher.
Besides remote production on the live-to-tape shows, Lakeland PBS can also use the Monarch EDGE set-up for other remote production purposes, like live hits for nightly newscasts. The broadcaster also appreciates EDGE's talkback functionality, which makes it possible to set-up intercom capabilities through the same device as the encoding/decoding. That ability to communicate with staff was especially helpful when the station covered live debates. Even when producing remote programming, an IFB makes it possible for someone at HQ to communicate with a host at the satellite station.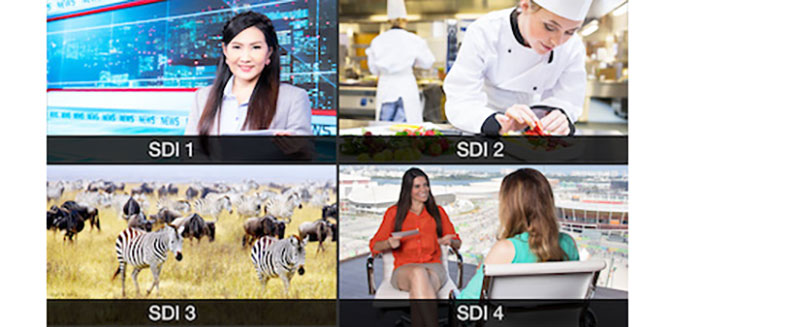 Displaying up to four simultaneous input (encoder) or output (decoder) previews on a single desktop monitor, Monarch EDGE's DisplayPort checks that SDI and ST 2110 signals are valid and ready to use.
Same Distance, Less Travel
The overall result of the Monarch EDGE system is that staff members at headquarters can use their production infrastructure to switch studio productions at the regional location 100 miles away. Since January 2022 when the team first started using it, the encoder/decoder pair has delivered consistent video transmissions with good-quality encoding and latency of less than 250 milliseconds from SDI in to SDI out. It is this reliability that makes the broadcaster's REMI workflow possible.
Equally important, Lakeland PBS has been able to eliminate travel to and from the Brainerd location for about 25 shows a year, which saves time and money and lowers their energy consumption. The team can complete all of their work from the headquarters station within normal working hours.
Having a reliable encoding system means Lakeland PBS can produce more of its speciality as well – locally relevant content for more of its viewers who, unlike metropolitan PBS viewers, are spread out over a large area.
"We're a fairly small rural PBS station, so every dollar matters," Tom Wild said. "We want to cater to our whole coverage area and make content local and meaningful to our viewers, which can get expensive when our viewing areas are a hundred miles apart. This system makes it possible to lower the costs of fulfilling that goal." video.matrox.com