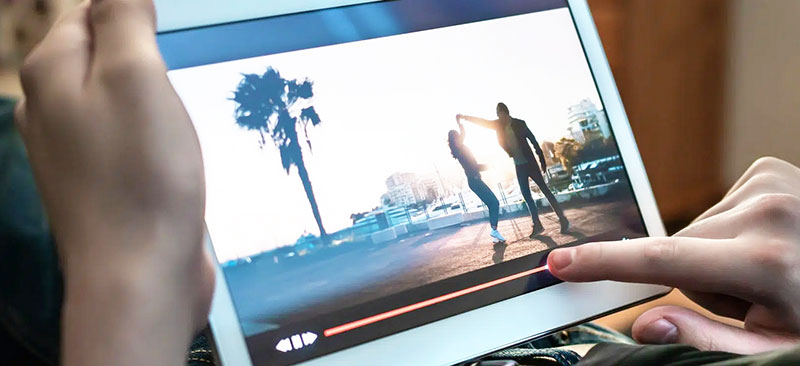 TITAN Edge universal gateway now has cloud-native bridge functionality for raw content processing, adding contribution flexibility to the system for content owners and broadcasters.
The bridge functionality enables raw video content processing in the cloud, and suits users that want to turn their hardware-centric workflows into cloud-based set-ups temporarily, for occasional uses. Some content providers need to broadcast one-off events across countries – for example, international sports competitions. The feature can also run on Ateme's SaaS, Ateme+.
The bridge functionality helps extend international reach with complete software-based watermarking insertion and framerate conversion based on motion compensation. Framerate conversion is crucial for transmitting major international sporting events across countries using different framerates – such as the forthcoming international events in Paris – and has usually been limited to hardware systems.
TITAN Edge Gateway is a multiple channel, any-input-to-any-output system for video contribution and distribution, based on Ateme's TITAN modular software suite. With its COTS approach, it can be used for operations running on-premises, off-premises, or a combination of the two, including high HD density, 4K, satellite/terrestrial/IP reception, over-the-air or
scrambled sources, gateway and IP turnaround.
By introducing the possibility of software baseband processing as well, the bridge functionality can enhance video performance. Its support for JPEG-XS or NDI also makes it a viable option for ultra-low latency connection and gives service providers the flexibility to switch between different encoding methods for smooth, efficient video delivery.
"The evolution of TITAN never stops," said Jean-Louis Lods, VP Media & Monetization at Ateme. "With this new bridge functionality, broadcasters and content providers now have very flexible options, and with forthcoming functionalities including SDR/HDR conversion and audio-immersive manipulation, they can make a high quality of experience available."
"Sports events attract huge audiences," said Julien Mandel, Solution Marketing Senior Director, Contribution & Distribution Segment at Ateme. "While they typically occur only once or twice a year, they result in hefty upfront investments in dedicated hardware to achieve raw content processing. We are excited to support content providers with flexible workflows through our cloud-native processing."
Ateme's TITAN contribution featuring the bridge functionality will be shown at IBC 2023 in Amsterdam from 15 to 18 September. www.ateme.com