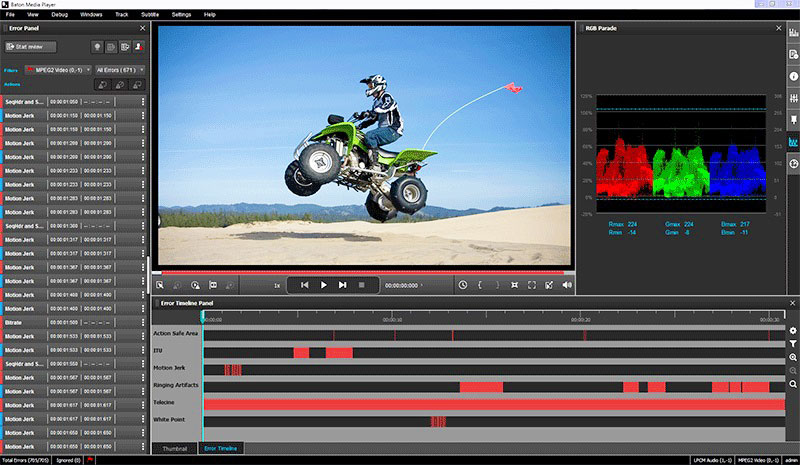 BATON Media Player
Interra Systems BATON version 9.0 has a new core software engine, rewritten for better performance, and includes support for new checks and formats, and new features. Alongside these upgrades, the BATON Media Player has been updated for performance and usability as well. Both BATON v9.0 and the Media Player will soon be on display at IBC 2023.
BATON 9.0's performance improvements especially affect those organisations working with UHD content and Dolby Atmos, to result in a better experience for users, and more efficient workflows capable of handling throughput of large volumes of content.
Businesses currently deploying BATON range from broadcast, cable, telco, satellite, IPTV and OTT, to post-production and archiving companies, working with file-based media. The BATON platform's functionality includes quality and compliance checks for VOD content – in the cloud, on-premises, or as a hybrid solution – for linear and streaming workflows.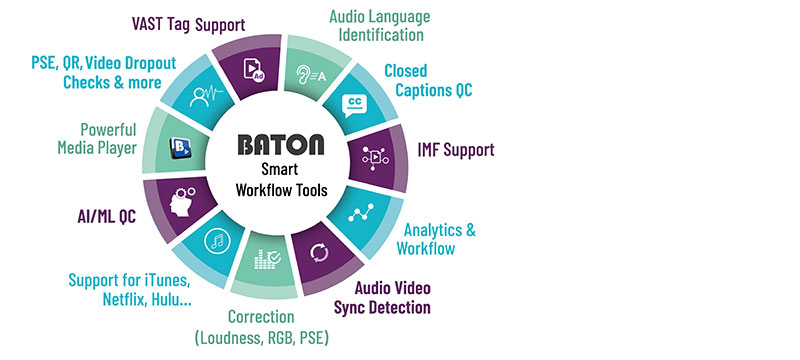 Innotech Corporation, Interra's distributor in Japan for file-based QC, stream monitoring and encoder analysis systems for more than 20 years, and South Korea-based Namsung Traders are among Interra Systems' recognised partners anticipating the launch of BATON 9.0.
Coming Up in BATON 9.0
BATON 9.0 gives the platform a complete platform stack upgrade. A migration from Python 2.x to Python 3.x results in a more responsive interface, increases scalability and optimises services and resources. A new Postgres SQL database and Django web framework – both open source software – simplify web-based database management. BATON 9.0 also speeds up QC and analysis of UHD content, and optimises IMF analysis and reading and downloads from S3 cloud.
The video quality checks in BATON 9.0 now enable the detection and decoding of QR codes, video dropout, black bar, logo detection, burnt-in-text recognition and others. Complete support and checks are available for the Dolby Atmos ecosystem – including Atmos storage formats, native Dolby Atmos, and cloud support for Atmos formats – and subtitles and transport stream formats. Enhancements to the audio quality checks now extend to Audio Silence, and improved support for formats including REDCODE audio, DPX and TIFF.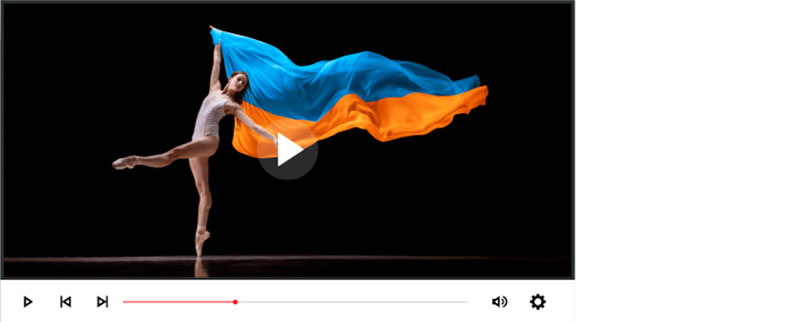 BATON checks content for more than 75 quality issues.
The BATON Media Player, used to play, inspect and verify audio and video content, now optimises playback of 4K content and has further support for Dolby Atmos storage formats, with more options for reviewing errors.
Interra Systems' new BATON 9.0 engine, along with the company's suite of media QC, monitoring and analysis systems, will be displayed in action in September at the IBC2023 Show in Amsterdam. www.interrasystems.com