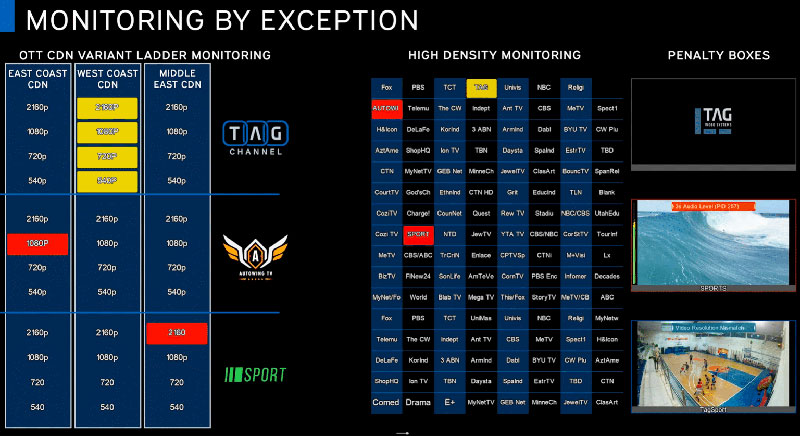 TAG's monitoring workflows
A new technology partnership between TAG Video Systems and Beamr Imaging will integrate the Beamr 5 HEVC encoder into TAG's Realtime Media Performance platform. The goal is a workflow that optimises the bandwidth needed to transport UHD and supports end-to-end HDR, and gives TAG users the ability to deliver viewer experiences with full HDR visualisation.
TAG develops software-based integrated IP multiviewing, probing and monitoring tools, and Beamr Imaging specialises in video encoding systems. As meeting consumer expectations for Quality-of-Experience (QoE) becomes more competitive, TAG continues to design innovations to keep customers ahead of industry developments.
By incorporating the Beamr 5 HEVC encoder into TAG's platform, the visual experience that comes from comprehensive, integrated HDR support, and the video quality of UHD and HDR, can be achieved for users without the high costs of additional bandwidth.
Beamr 5 generates smaller, faster, lower-cost versions of videos. Bitrate and file size are substantially reduced, resulting in less spend on cloud-storage and CDN costs, but the video quality is always preserved, even when transforming files into newer formats like HEVC. Furthermore, end-users will have videos that upload, download and arrive faster.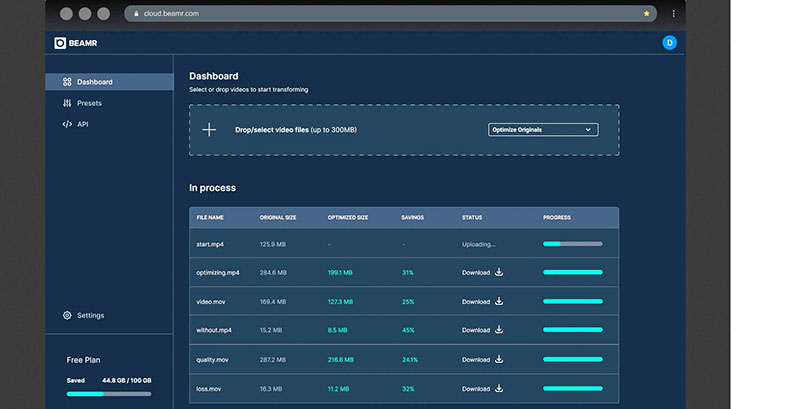 Beamr's content adaptive technique makes the most of existing quality and removes redundancies, outputting video that is entirely within the standards of H.264, HEVC and AV1. The company is now developing support for HLG, HDR10 and Dolby Vision, and resolutions up to 8K.
Kevin Joyce, TAG's Zero Friction Officer said he regards the integration as an efficient route to an end-to-end HDR workflow that also leads to expanded TAG services such as more visually vibrant Under Monitor Displays (UMDs) and alarms. "This collaboration opens doors for greater, more inventive support and we're delighted to do it with Beamr," Kevin said.
"Partnering with TAG, with their IP workflow monitoring and analytics expertise, underscores the innovation of our patented video compression technology," said Sharon Carmel, Beamr CEO. "With Beamr's consistent savings across varied content and support for key codecs like AVC and HEVC, this collaboration sets a new benchmark for video encoding, optimisation and analysis." tagvs.com