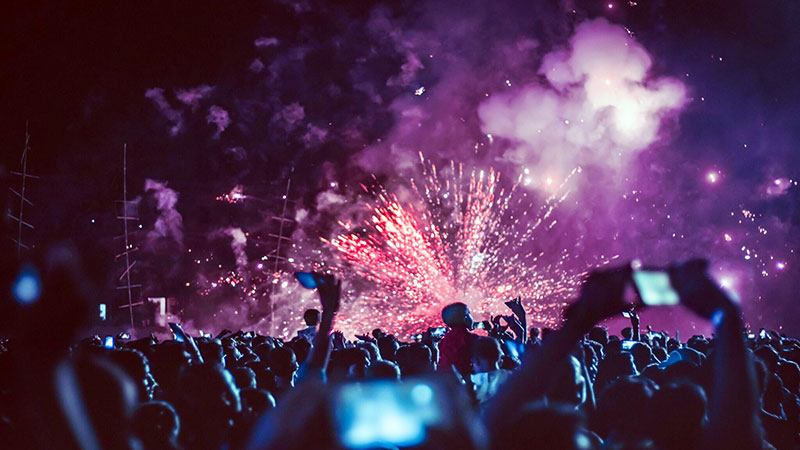 Appear is collaborating with Skyline to form an integrated technology partnership supporting a managed and monitored workflow for both primary and linear/OTT distribution projects. The collaboration results in efficient management and control of premium live event contribution through an integration between Appear's X Platform and Skyline's DataMiner network management and orchestration automation software.
The X Platform is a high-capacity, ultra-low latency platform for high-speed video networking, IP security and advanced compression for the remote production, contribution and distribution markets. It includes hardware-accelerated SRT video transport.
The partnership builds on an existing collaboration between Skyline and Appear, which matched Skyline's DataMiner platform with Appear's XC and NEO Series hardware and similarly expands users' workflow management options and efficiency for joint content distribution.
The XC Platform is a modular head-end for IPTV and broadcast, supporting content acquisition, compression, stream processing including scrambling and multiplexing, with distribution options for cable, satellite and terrestrial networks. Neo 10 server-based software compression comes pre-installed on Appear hardware. Its full integration of management, transcoding and streaming functions on a high-specification machine, avoids the complexity of trying to manage software deployments on COTS hardware.
DataMiner Orchestration
X Platform / DataMiner Integration and Workflows
DataMiner is modular, open software for managing almost any type of media operations, including permanent and occasional use contribution workflows. The integration now means that Appear customers can access all functions on the DataMiner platform for resource and service planning and scheduling, automated service orchestration and decommissioning following those schedules, and schedule-aware monitoring.
DataMiner's dense set of OSS/BSS (operations support system/business support system) integrations are used to integrate with costing and billing systems, databases of 3rd party resources and contractors, ticketing systems, customer portals and others. This partnership now makes it possible for Skyline DataMiner users to run their live event contribution workflows on a modular, efficient media processing portfolio.
Appear's CEO Alex Pannell described Appear's on-going efforts to make sure their users have access to up to date systems for managing and monitoring their live event workflows. "For live contribution links, this requires a high level of automation and control. We will be launching this next phase of our partnership with Skyline at IBC2023, where visitors will see demonstrations of how to build elegant, powerful media workflows that they can manage, monitor and control. The DataMiner platform makes an excellent partner for our X, XC and NEO Platforms."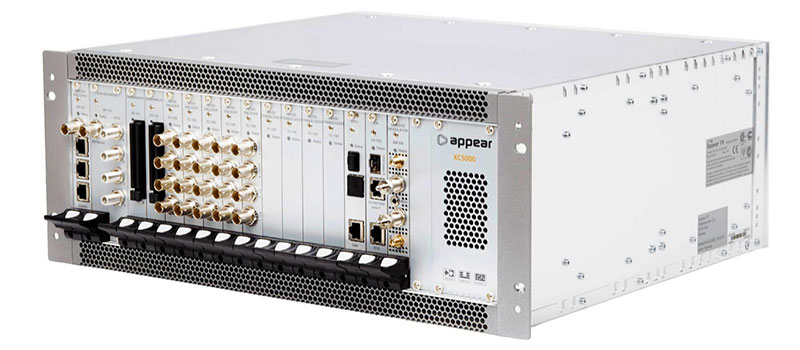 Appear XC Platform
Demos of the integrated solution will be shown on Appear's IBC2023 booth via a live dashboard within an example Network Operation Centre (NOC). This includes a four-camera feed contribution workflow processed by the Appear X20 Platform and configured, managed and monitored by DataMiner software. Other fixed/mobile contribution, primary distribution and MCR decoding workflows will be demonstrated as well.
Thomas Gunkel, Market Director Broadcast at Skyline Communications, remarked that live events require competitive automation, scheduling and monitoring to cope with last minute changes. "Schedules change, networks can become faulty, camera feeds can go down unexpectedly, and production crews and control teams need to be able to adapt very quickly. Integrating DataMiner with Appear's X Media Processing and Delivery Platform means our shared customers have a simplified live contribution system to ensure that high value content such as premium sports events remain on air." www.appear.net