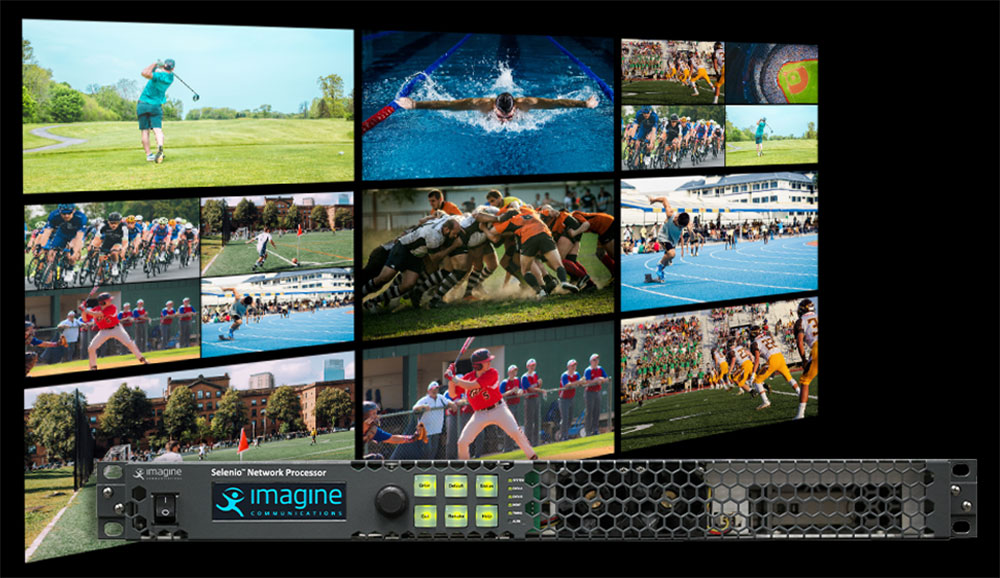 SNP-XL extends the SNP platform's range of capabilities with a new double-density gateway personality and adds support for more SDI-intensive integration patterns.
SNP-XL supports all of the current SNP modes, including UHD and HDR conversion, multiviewers, master control and JPEG XS; however, in SNP-XL, users will see an increase in flexibility for SDI workflows, enabling SDI in+out, SDI in+out+IP out, and quad-link SDI-to-SDI processing for UHD use cases. In addition, an SNP-XL fully loaded with the new double-density gateway mode delivers twice the gateway capacity within the same unit footprint.
"The ability to scale and adopt new formats has made IP an appealing design pattern, but everybody will transition at a pace that's driven by their own economics," said John Mailhot, CTO of Infrastructure, Imagine Communications. "SNP-XL recognizes the longevity and criticality of SDI even during the 2110/IP transition, offering a high-density synchronizing gateway that enables customers to migrate to IP at a pace that aligns with their overall system strategy."
SNP-XL adds further flexibility by fully supporting HD, 3G, and 12G SDI in and out in all combinations. This enables universal conversion at the front of a hybrid facility, sending the processed ingress signals out into the legacy SDI plant and simultaneously into the IP/2110 environment. When operating with the new double-density gateway, the SNP-XL can support 64 gateway channels of 1080p (32 in each direction) or 16 gateway channels of UHD (8 in each direction) — both directions fully synchronized and delivered within the same 100G network footprint.

Imagine Communications will be showing SNP IBC2023.