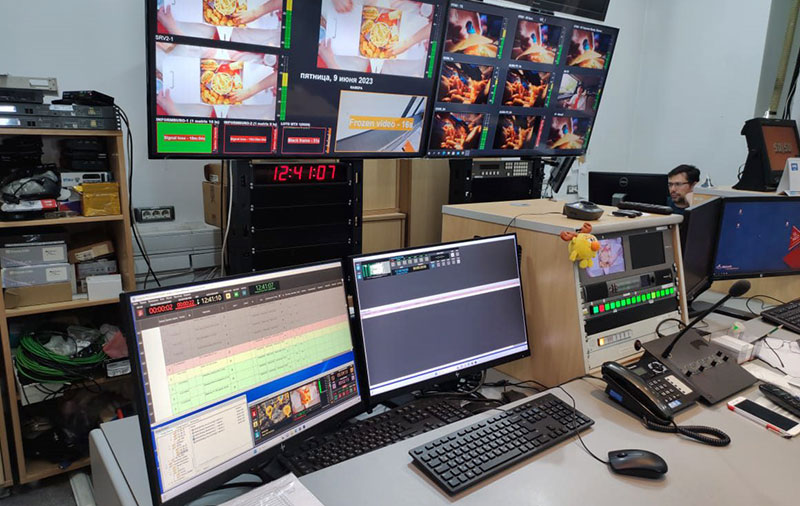 Channel 31 in Kazakhstan is now operating on a new infrastructure that replaces two separate legacy systems, for playout automation and for production, in order to simplify and speed their content workflows.
On air since 2001 and based in Almaty, Channel 31 coordinates operations in 14 cities across Kazakhstan to produce news and entertainment programming, ready to broadcast 24/7. To extend the channel's capabilities and improve the quality of its output, Channel 31 decided to invest in a new, integrated content management, production and playout platform.
The team also chose to work with Cinegy software-based infrastructure. Cinegy already had a strong presence in Kazakhstan, where installations have been completed at several other channels. That gave Channel 31 the chance to see the technology in action.
It also meant that the team could feel more certain of a high level of support, available locally when needed, as well as from Cinegy's headquarters. Combined with the inherent reliability of the software and its straightforward operation, it meant that lifecycle costs for the new system were lower than other options.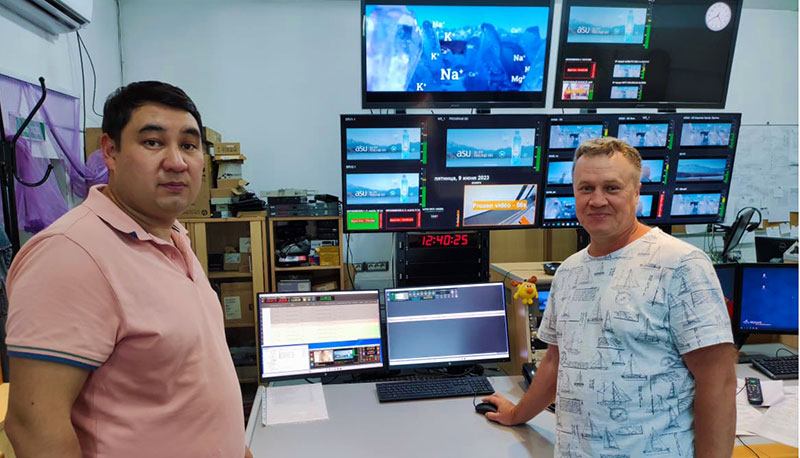 Automated System
Cinegy media asset management suits production and archiving workflows. It has a scalable, open architecture with logging and metadata functionality that spans the lifecycle of media assets, making them searchable and reusable.
"The new Cinegy automated system allows us to speed up the process of television broadcasts, as well as improve quality because of fewer conversions," said Yernar Baimoldaev, technical director of Channel 31. "This system solves many issues for us related to our news, production and transmission."
Mike Efimov, international sales manager for Cinegy, said, "This project shows how the software combines into a system that achieves more than the individual applications can achieve as standalone applications. We handle, store and process video content just once. It can then be made available wherever it is needed, avoiding the issues of transfer delays and signal conversions, and storage is optimised. It is great to see Channel 31 looking at the system's potential and taking advantage of its approach.
Real-time Editing and Collaboration

Cinegy Desktop
The project was developed and built by Cinegy regional partner DNK Kazakhstan. It includes Cinegy Archive with several transcoding Cinegy Convert servers, and 35 simultaneous Cinegy Desktop instances that give the journalists real-time access to media in Cinegy Archive, in a networked environment. The journalists also have tools for logging and editing, directly on their desktops, and the ability to import and export media to 3rd party NLEs and automation systems.
Cinegy Archive supports local and remote real-time collaboration between loggers, story and video editors who can work on video material in real-time even while content is still being ingested. Working from dispersed locations, they use the Cinegy Workspace browser-based interface to search, browse, select and edit clips.
The workflows' transcoding tasks are carried out through the Cinegy Convert transcode batch processing service that performs repetitive import, export and conversion tasks on dedicated Cinegy Convert servers. The servers that act as the print queue or spooler, processing tasks in order. The service is available pre-integrated with Cinegy Archive.

Cinegy Convert
Stream Capture and Delivery
Real-time content streams are recorded at Channel 31 by Cinegy Capture PRO, which makes them accessible to the rest of the production very quickly. Its client interface will run anywhere on the network, as needed, controlling ingest software services that generate the versions needed for archive, editing and remote working – simultaneously.
The overall effect of these services on the acquisition and transcoding process is to unify material ingest and the generation of edit or web proxies. Instances of Cinegy Capture PRO can be installed on a commodity server or PC and configured to work with specified devices or IP streams. Once started, each Cinegy Capture PRO service appears on the network to be controlled via the remote Capture Control application.

Finally, Cinegy Air handles complex channel delivery and is able to run many channels with configurable features in a single unit – for example, local, physical hardware, a virtual machine or a cloud instance. Cinegy Air is integrated as the broadcast automation front-end and real-time video server for playout, lending flexibility to Channel 31 by playing mixed format and mixed resolution content, as well as un-rendered edit sequences straight to air.
The contract was finalised early in 2023, and installation on site was completed in April. After a short training and familiarisation period the system went on air, and is now running efficient workflows right across the Channel 31 business. www.cinegy.com