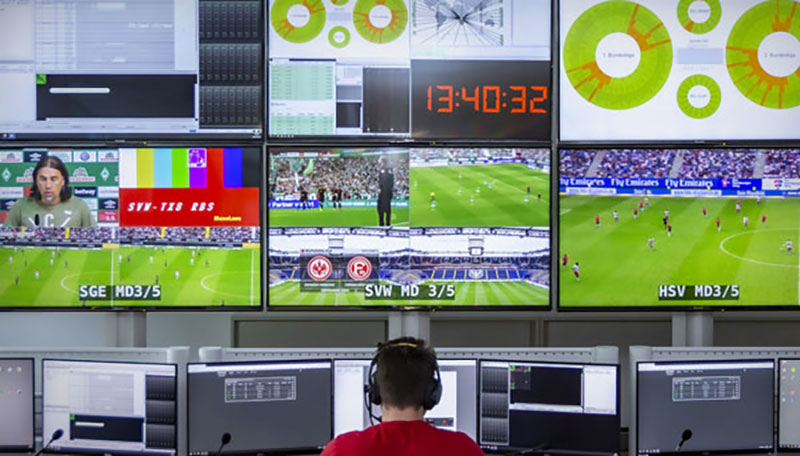 Riedel Communications has hired three new engineering specialists focused on its live video production products - Brett Stoneham, business director, live production EMEA; Armando Orellano, system consultant USA; and Emanuele Rivolta, live production specialist, EMEA. All three join the company with extensive experience in live broadcast engineering and technical support, expanding Riedel's growing team of experts dedicated to its new portfolio of software-based products for multicamera production.
"The demand for our live video production solutions, like the Simplylive Production Suite, has been growing rapidly this past year. It is great to see that Riedel's industry reputation keeps attracting respected talent — like Brett, Armando, and Emanuele — that will help us continue to exceed our customers' expectations," said Daniel Url, CCO Product Division, Riedel Communications. "With a combined 60 years of experience in live video production, the three of them are truly invaluable assets in ramping up our technology, sales, and support efforts in this area."
With close to three decades of experience in the live broadcast domain, extensive industry expertise, and leadership qualities, Brett will oversee the development of Riedel's live production portfolio in the EMEA region. He joins Riedel after nearly 24 years at EVS, where he held various managerial and technical roles after starting his career as a replay operator.
"Live production has always been my passion, delivering innovative solutions to customer needs that enhance storytelling and production quality," said Brett. "I'm honoured and excited to start this new chapter in my career and be part of Riedel's incredible team and family."
Joining Riedel as a system consultant, Armando started his career in broadcast as a maintenance engineer before gradually transitioning into management and leadership roles at EVS. In his 14 years at EVS, he most recently served as head of technical support operations for the Americas.
"I thank Riedel for the warm welcome they've given me, and I'm truly excited to have been given the opportunity to be part of such great organization," he said. "I look forward to contributing to the company's ongoing success."
Prior to joining Riedel, live production specialist Emanuele served in various training, operating, and support engineering roles with EVS and Simplylive for nearly 20 years. He has also amassed extensive experience as a replay operator and match director, having directed more than 150 football matches with up to 14 cameras for Football Serie A, as well as working on major broadcast productions in 12 other sports.
"My personal motto has always been, 'If you are not having fun, you are doing something wrong.' This attitude made me a perfect fit for the Simplylive team back then, and I can already feel that it won't be any different at Riedel," said Rivolta. "I am really thrilled to come back and work again with this fabulous team of great people." www.riedel.net