FOR-A to Demo VOIP Streamer and LTO-7 Server & Recorder at NAB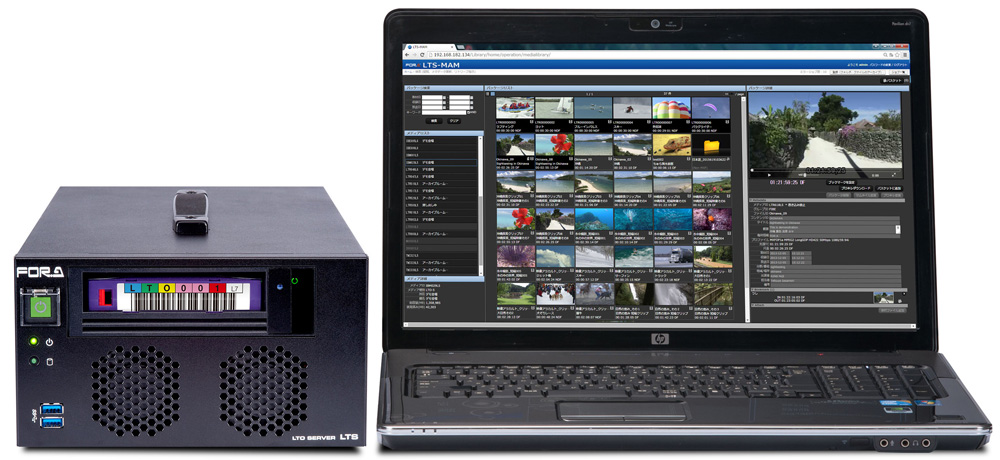 FOR-A is introducing a new video-over-IP streamer, the MXR-200IP, and demonstrating IP streaming for file-based production at the 2016 NAB Show. The demo will stream to and from the company's 'FOR-A World of Possibilities' area that focuses on its most recent video systems built for 4K 2SI, 12G-SDI, HDR, wide colour gamut and 8K production.
The new MXR-200IP 1 RU device delivers IP streaming with multiple-codec support for file-based workflows, saving the input data without recompression as MXF files. It has two encoder/decoder channels, and has internal storage that allows MXF files to be stored while encoding and decoding, thereby allowing the files to undergo non-linear editing. It supports H.264 High 422 Intra at 100 Mbps, while auto-correcting any dropped packets through FEC redundancy following SMPTE ST 2022-1/2.
The MXR-200IP offers three modes of operation. In IP Sending Mode, it encodes HD-SDI signals to a transport bitstream for IP out with 2 channels of SDI input and 4 channels of IP output. In IP Receiving Mode, it decodes encapsulated IP input for HD-SDI signal out with 2 channels of IP input and 2 channels of SDI output. In IP Sending/Receiving Mode, the MXR-200IP decodes 1 channel of IP input to output as HD-SDI signal, and encodes HD-SDI input to 2 channels of IP output.
In all modes, the IP streamer offers live playback and setting configuration in an intuitive browser that lets the user save MXF files as they watch live playback of IP streams, copy to EditShare or other network storage during playback, and select FEC (SMPTE 2022-1) settings.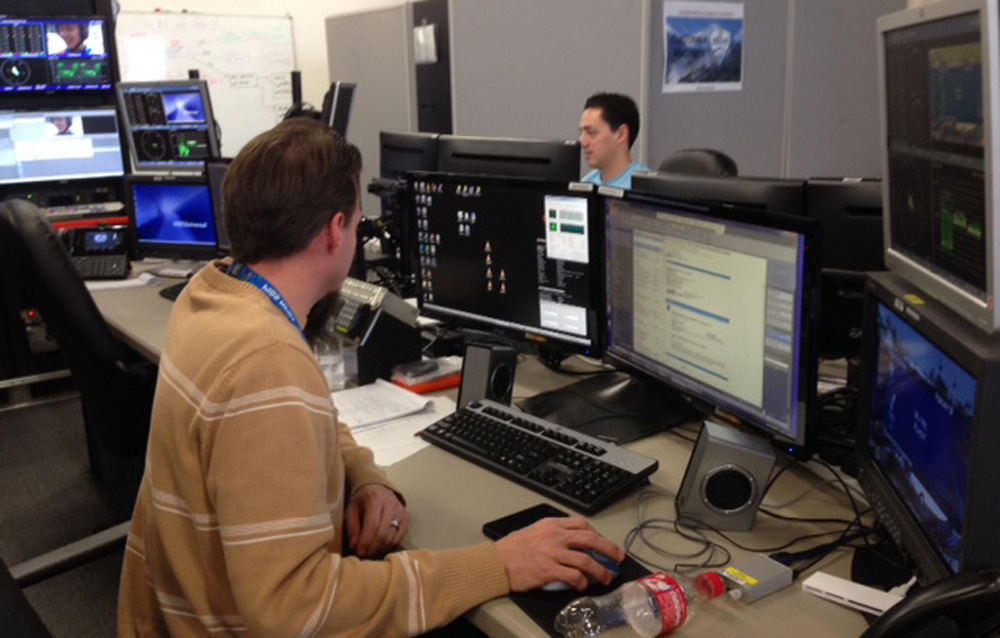 FOR-A is also introducing its new LTO-7 open standards linear tape server and its recent multiple codec archiving recorder at the NAB Show. The LTS-70 server and the LTR-200HS7 video archive recorder are made to supply the file capacity and high data rate throughput needed to preserve the full quality of video assets for broadcast and live video production.
LTS-70 LTO Server allows LTO tape files to be read and written, with backwards compatibility, on the network via FTP. It operates to the most recent LTO-7 tape standard, supporting the wider adoption of 4K formats. FOR-A's LTS-70 is the company's newest generation server. The server also accepts high-speed interfaces like 10G Ethernet or USB 3.1, and can throughput large amounts of data including 4K video. Able to write to both LTO and hard disk drives simultaneously, the server may also be scaled up with a tape autoloader to operate the system and keep it running should a back-up job not fit on a single cartridge.
The LTO-7 stores up to 6 TB of video, audio and data when using uncompressed files, supports numerous codecs and formats, and automatically generates and manages thumbnails, proxy video and metadata of the files saved. The server can be purchased with integrated MAM functionality for browser-based access from computers on a local network.
The LTR-200HS7 recorder handles video input, encoding, backup/archiving to LTO tape and video output in a single, stand-alone unit. It incorporates an LTO-7 drive with a massive Terabyte LTFS-based recording capability so that it can be used in archiving or exchange of recorded material or programs. Its operation includes HD/SD-SDI input/output, broadcast-quality codecs, and MXF wrapping and unwrapping. www.for-a.com.