Racing specialist TRP delivers integrated broadcasts to on-course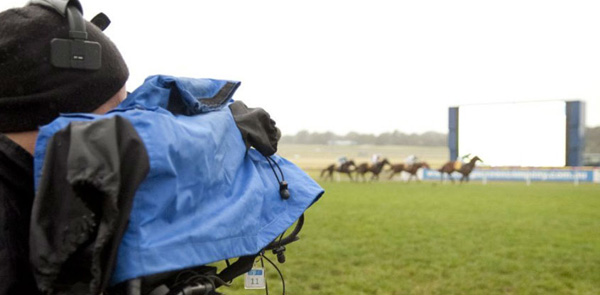 screens and free-to-air and pay TV, incorporating footage from multiple
locations captured with Dejero mobile transmitters.
---
Thoroughbred Racing Productions Hits the Track with Dejero
Thoroughbred Racing Productionsspecializes in HD outside broadcast and production services for the racing industry in the Australian state of Victoria. After forming in 2008, the company has increased and evolved its facilities as the market has expanded, and now services over 500 races a year.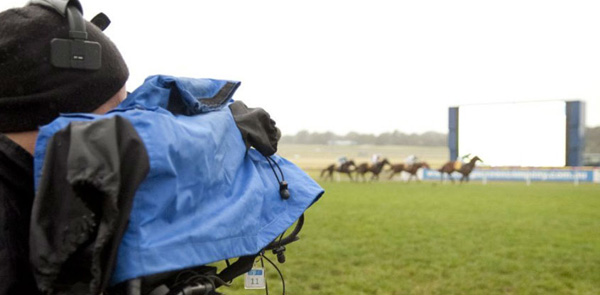 Engineering & technical operations managerCharles Colesaid, "When our teams turn up at race tracks they are obligated to provide a range of services to several stakeholders. We need to deliver an integrated broadcast to the on-course club for screens in their bars and large outdoor screens.
"We also supply a clean feed to various broadcasters, free-to-air and pay TV, and a replay feed to the Stipendiary Stewards who officiate at all race meets. Aiming to produce the best quality signal, we start at the top by capturing everything in HD, and then converting to whatever format is required by our various partners."
Making the Link
Because the cost of traditional television delivery for TRP was coming mainly from maintaining the signal quality using expensive hardware and from the price of satellite and microwave transmission, in 2011 the company began investigating new, more affordable ways to capture and deliver racing material.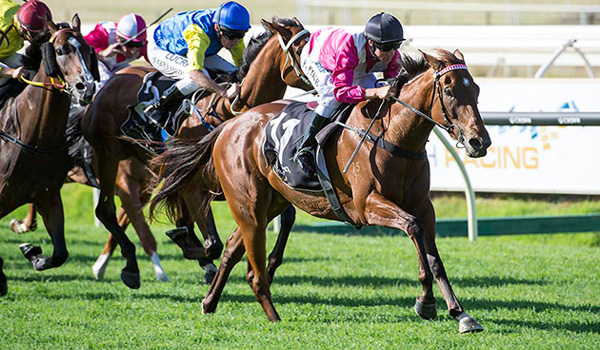 Charles said, "We were interested in incorporating the immediacy of cutting over to experts in various fields into news programming, and wanted to set up similar updates or reports from various locations. I knew this would involve a link between the various locations and our production headquarters in Sydney.
At that time, only very new, first or second generation systems and products were available for links of this type. We contacted our broadcast supplierDigistor, who demonstrated theDejero LIVE+ 20/20 Mobile Transmitter. We staged a shootout, setting up the Dejero against a competing system to send video and audio to our Sydney server.
"Dejero delivered very good quality vision despite a low bandwidth, and we were impressed with how it handled the transport of the content once it was set up. The interface control system was simple to operate. The other system struggled with the quality when the available bandwidth dropped, and had too many setup variables for me to send it out with a camera operator."
Mobile Transmitters
The Dejero LIVE+ 20/20 and its successor, theLIVE+ GoBox, are portable briefcase transmitters for broadcasting HD or SD video reliably over combinations of cellular, Wi-Fi, ethernet and satellite connections. Connections are managed with a level of automation so that HD, SD and encoding bitrates will adapt based on network conditions to ensure consistent, good video quality.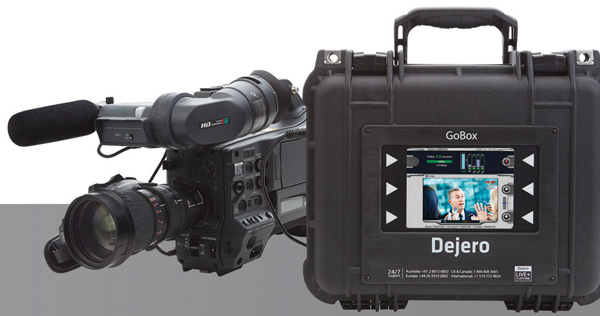 Users manage the transmitter in the field from a web browser and can route live or recorded video to a broadcast centre foron-air playout, or to the cloud foronline distribution. Alternatively, ingest operators at a broadcast centre can locate, monitor and control the systems remotely. Live transmissions or recorded files can then be switched and routed withDejero LIVE+ Portal, a cloud-based management tool.
"We are now using our Dejero 20/20 transmitters regularly for live race trials and so far, the reliability has been excellent," Charles said. "The mobile data network service is only average at a couple of locations we go to, so we use the 20/20 with a 4G hotspot to carry the payload.
"On other occasions, we take it with us when we travel to record interviews with trainers at remote locations. We shoot on XDCAM and then play the footage out into the Dejero. While the crew is driving back it runs on batteries while we forward all the clips to our Port Melbourne production base."
VSET Updates News over IP
The recent trial and installation of threeDejero LIVE+ VSETadaptive bitrate encoder/transmitter rack-mount systems has expanded TRP's capabilities further, supporting live IP-based content programming onwww.racing.com, a digital racing platform for consumers.


"This requirement is a huge leap forward regarding what we need to do on the ground. As well as our normal operations, racing.com wanted a news service from its headquarters at Racing Victoria with regular news updates each day, and also wanted updates supplied to the Integrity Control Room for stewards to use when discussing various aspects of the racing on Saturdays.
"I knew the news service would involve a stand alone setup with a journalist feeding the script into an autocue, making a connection and sending the report to our production facility. The initial proposal was to use a traditional bearer service but I suggested using astandard IP connection.
"We built a stand alone facility around a VSET hooked into Racing Victoria's IT network that could send a signal over the internet to our production facility. We have been using it for three months and have had no issues. The best way to describe it is an efficient, cost effective way to send content from Melbourne to Sydney."
Recognising Potential
The sales managerDarren Godwinat Digistor, the supplier, said, "Other broadcasters have since adopted Dejero systems but TRP was an early adopter and among the first to recognise Dejero's potential."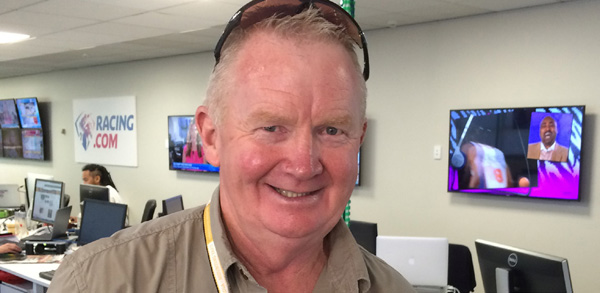 "Whenever we have needed to expand our operations we take our ideas to Digistor, who make suggestions for products or software," said Charles. "For example, we've always had post-production facilities but up to recently they have only been used on an ad hoc basis. Following Digistor's input we now have four edit suites running Avid workstations, storage and Adobe software full time to create packages to be played into our various programming."
Nevertheless Charles commented that the Dejero products are what have made the biggest impact on TRP's operations. "When I look at systems we used years ago, we had the huge cost of telco supplies and had to book time and facilities to have material switched out. Now the Dejero VSETs and server are sitting in a rack and the master control operator can locate files quickly and route them out to wherever they are needed.
"Even four years ago we used to shoot track work on XDCAM and take the disk to a bearer headend to send the content to our Sydney production facility - all at considerable expense for one half-hour programme.
"But once we bought the Dejero 20/20 transmitter, those costs dropped. It was a significant saving as well as better, more flexible services. Dejero's after sales and support is also excellent. We can email their engineers with any issue and they will respond and deal with it."www.dejero.com