Dejero's LIVE+ Control is now integrated with GV STRATUS, allowing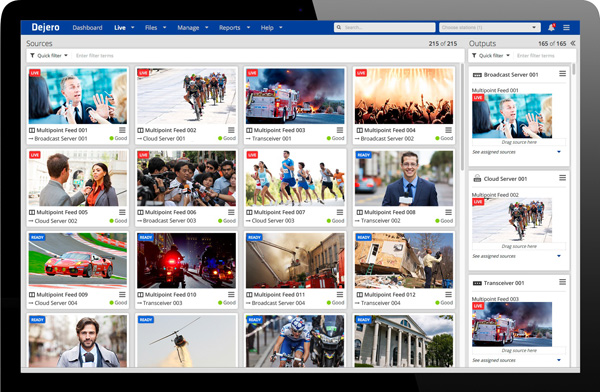 users to access and assign content from Dejero's video-over-IP
transmitters directly from the GV STRATUS system.
---
Grass Valley & Dejero Speed VOIP Delivery from Field to Newsroom
Grass ValleyandDejeroare collaborating to integrate Dejero'sLIVE+ Controlmonitoring and management tool with theGV STRATUSvideo production and content management system. With the embedded Dejero tool, users will be able to access, manage and assign content from Dejero's video-over-IP transmitters within a single window of the GV STRATUS system.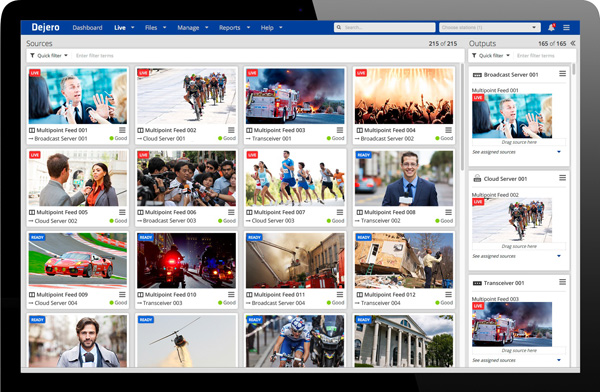 Both companies say that this integration is a response to broadcasters' current interest in timely, on-site reporting and newsgathering. A primary intention is to remove manual steps and automate news production as much as possible, aiming to save time and improve efficiency for breaking news coverage in competitive, time-sensitive news environments.Therefore, the integrated package was made to create a centralized system with a workflow for handlinglive and recorded content ingest. The Dejero integration can be used to record and stream content, record timelines, move and edit files and control channel output recordings, from within GV STRATUS.GV STRATUSis a set of production tools in one application developed to manage media workflows for entertainment, on-air operations and news production. The tools can be configured to suit varied applications in different ways during a production's lifecycle to increase efficiency, for example, or improve collaboration. Within this framework, the new Dejero integration creates a continuous path from the field to the newsroom for broadcast-quality video transmitted from most locations.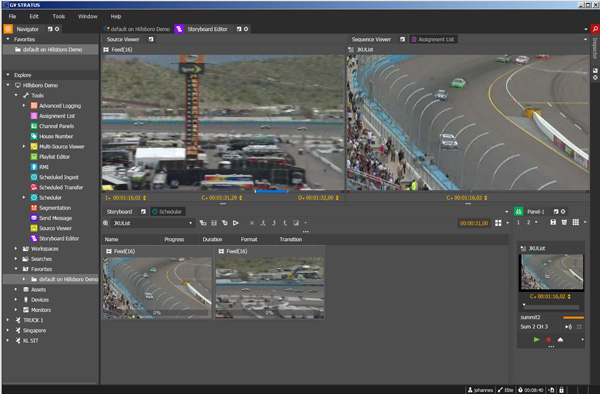 Dejerofacilitates remote acquisition, cloud management and multiscreen distribution of professional live video over IP. Its functionality includes adaptive bitrate encoding and IP network bonding, and allows users to send content using available combinations of cellular, Wi-Fi, Ethernet and portable satellite connections.This multiple-path approach can create aresilient, high-bandwidth linkfor the transfer of live video for broadcast and other kinds of mobile production, making the LIVE+ platform a means of reliably reaching widely dispersed TV, web and mobile audiences quickly and at relatively low cost. www.dejero.com www.grassvalley.com
Corning(www.corning.com<http://www.corning.com/>) is one of the world's leading innovators in materials science. For more than 160 years,Corninghas applied its unparalleled expertise in specialty glass, ceramics, and optical physics to develop products that have created new industries and transformed people's lives.Corningsucceeds through sustained investment in R&D, a unique combination of material and process innovation, and close collaboration with customers to solve tough technology challenges.Corning's businesses and markets are constantly evolving. Today,Corning's products enable diverse industries such as consumer electronics, telecommunications, transportation, and life sciences.