TVUPack, a mobile cellular uplink for live IP based video transmission,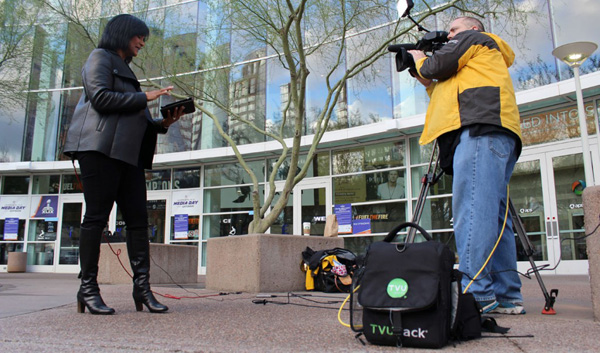 has recently broadcast China's Singles Day celebrations, streamed dailies
from set and transmitted news from drones.
---
TVUPack IP Uplink Livestreams Promos, Dailies & Aerial News Video
TVUPack, a mobile cellular uplink device that television broadcasters use for live IP based video transmission, is developed byTVU Networks, a specialist in live IP video systems. The use of such products is growing more diverse, resulting in viewing experiences that are quite different to typical broadcast programming.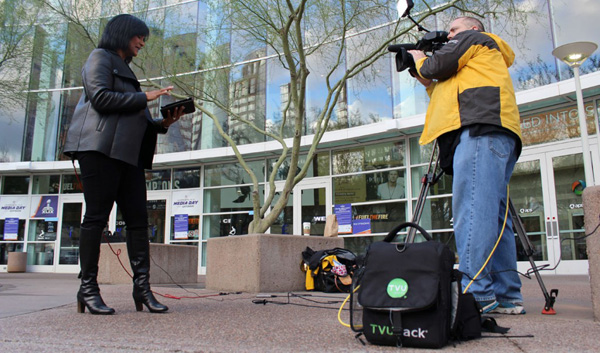 TVUPack is a modular IP newsgathering system that captures and broadcasts live HD video of interviews and events over multiple cellular, satellite, microwave, WiFi, WiMax and BGAN connections. It places the functionality of a microwave or satellite TV truck or van in a lightweight backpack, and distributes live video content to broadcast, online and mobile platforms. It is built with TVU's proprietary Inverse StatMux Plus, IS+, originally developed to deliver a dependable HD quality picture with under one second latency.
China's Double Eleven
On the Double Eleven mass online shopping day, also calledChina's Singles Day, on 11 November, China's largest retailer and online shopping platformAlibabasold $14.3 billion USD in merchandise and celebrated this fact in style. The event has grown tremendously since Alibaba began promoting it as a shopping day in 2009.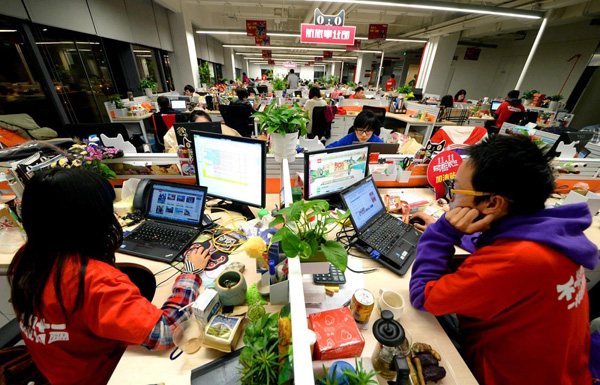 This year, a record number of foreign brands – over 40,000 merchants from 25 countries - participated through Alibaba sites, as reported by major news outlets around the world, from the BBC to the Economist.
Leading up to the event, Alibaba hosted afour-hour TV variety showknown as the 2015 Tmall 11/11 Global Shopping Festival, featuring pop singers, film stars and other performers. This extended programming was bothtelevised and livestreamedto Chinese viewers' PCs, tablets and smartphones through TVUPack mobile uplink devices.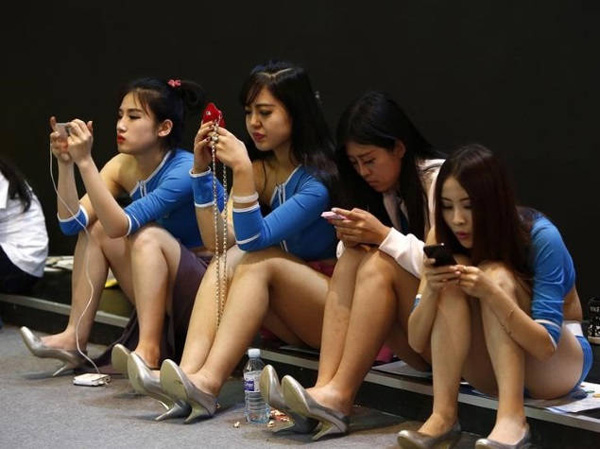 Absolute Live Productions
Absolute Live Productions in California, specializing in multi-camera livestreaming, recently used TVUPack during the production of a feature film to continuously stream the footage to its producer, as the crew captured it on set. The producer was required on another set of an on-going television project at the same time, and could not attend the film set. Using the TVUPack's HD livestream, he viewed and monitored the film's dailies and progress, in effect working in two places at once, on two projects simultaneously. absoluteliveproductions.com
Aerial Newsgathering
Some of the most engaging video footage captured by TVUPack so far, has come from TVU Networks' strategic partnership with drone manufacturerDJI. This joint partnership resulted in the release of theAerial Newsgathering Packto transmit live HD video from a portable, flying drone pack to nearly any location – including directly to a production facility for live on-air television broadcast or a CDN for live Web broadcasting - using combinations of available connections. All versions of the TVUPack IP video device have been completely integrated with each DJI drone system including the top of their range, thePhantom series.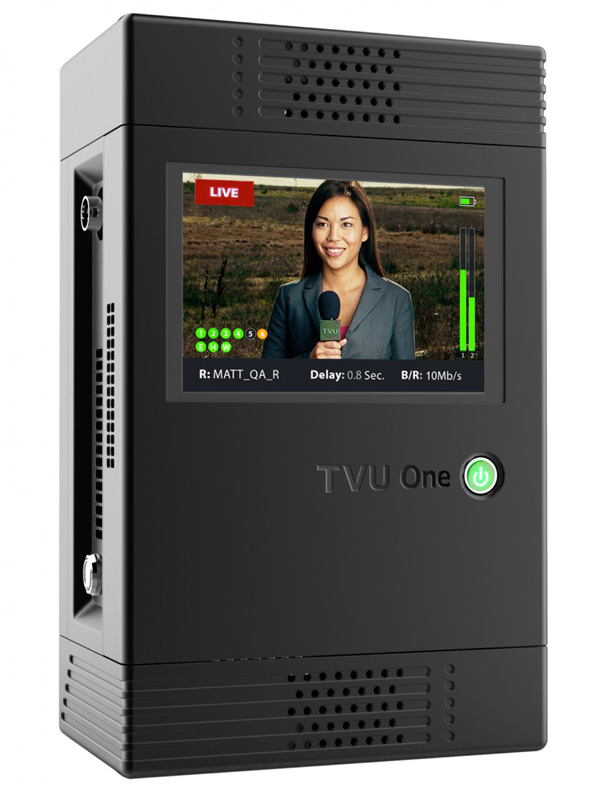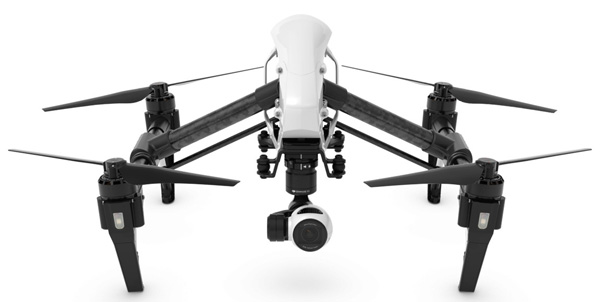 To demonstrate the integration, this joint system was used to set up the live mobile transmission capabilities to DJI used during the launch event for thePhantom 3drone series, staged earlier this year. During the event, Phantom 3 drones transmitted live aerial video from Santorini, Singapore and Hollywood to simultaneous live events being held in Munich, London and New York City, using TVUPack transmitters and TVU Grid live IP video distribution. www.tvunetworks.com