NABMatrox M264's realtime hardware-based H.264 encoding for HD and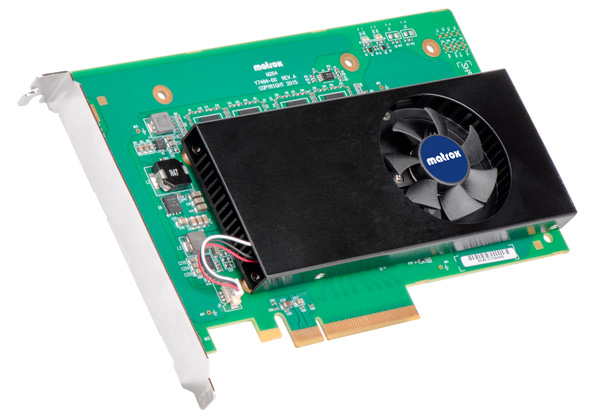 4K workflows gives quality and performance for OEMs building distribution,
contribution and production systems.
---
Matrox M264 Multi-channel H.264 Encodes 10-bit H.264 for Developers
TheMatrox M264 multi-channel 4:2:2 10-bit H.264 encoder cardis a half-length PCIe card with an onboard codec for high multi-channel H.264 encoding/decoding quality and performance from Baseline Profile to High 10 Intra Profile up to Level 5.2.
Part of the next generation of Matrox DSX Developer Products, M264 is targeted to encode a single stream of 4Kp60 H.264/AVC intra-frame at 4:2:2 10-bit, up to 10 streams of HD long GOP at 4:2:2 10-bit or up to 16 streams of HD at 4:2:0 8-bit. M264 is designed for low latency and supplies dynamic bitrate and GOP control to allow adjustments on the fly. It also supplies the high quality needed for broadcast distribution, contribution and production applications.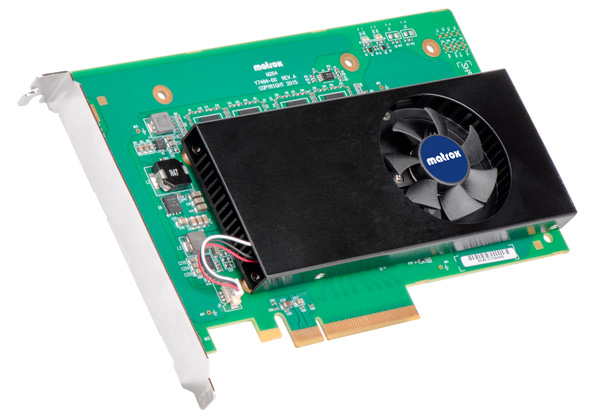 The high-density, high-bitrate H.264 encoding capabilities of M264 have three major advantages for broadcast and medical equipment OEMs. They can offload CPU and GPU resources for other tasks, minimize power consumption and conserve rack space. When combined with Matrox SDKs and I/O cards, such as the new X.mio3 Series, M264 contributes to hybrid solutions with baseband and IP streaming support, all in one.

Matrox M264 makes an efficient H.264 hardware encoding engine for OEMs who need to add advanced IP streaming capabilities to channel-in-a-box systems, video servers, broadcast graphics systems, multiviewers and switchers or create high-density encoders, transcoders and other broadcast media equipment.
Development tools in the Matrox DSX SDKs for Windows or Linux include versatile file reading/writing, memory management, IP streaming, synchronization mechanisms and a large selection of software codecs and effects. A prototyping tool provides a graphical representation of all hardware components so developers can simulate and test their use cases within minutes, before writing code. From a single development effort, broadcast equipment manufacturers can create a variety of products at a range of price/performance levels. www.matrox.com/video