Viz Pilot v6.0, Vizrt's content management and control system, improves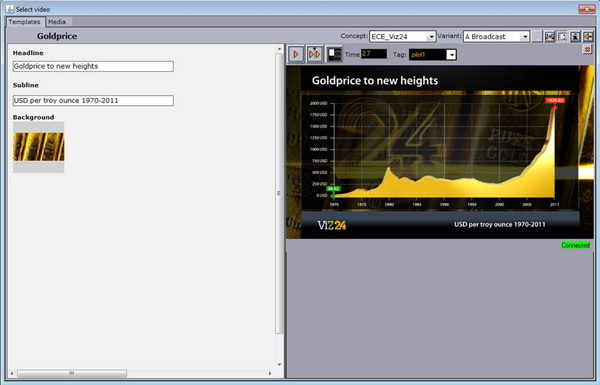 workflow functionality of graphics and video ordering, media search,
template usage and live on-air control.
---
Vizrt Viz Pilot 6.0 Takes Live On-Air Control of Video and Graphics
Viz Pilot version 6.0, the latest release of Vizrt's content management and control system, includes new functions that improve the workflow of graphics and video ordering, media search, template usage and live on-air control.
Viz Pilot is driven through its integration with Vizrt'sViz One workflow, which manages all content in a central repository. A team can produce video files for broadcast, mobile and web in one workflow, with access from PC or Mac desktops.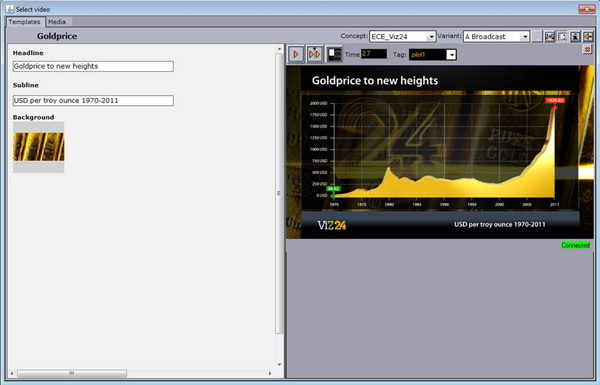 In this release, Viz Pilot 6.0 becomes integrated with Vizrt'sOrder Managementtool as well. The integration allows the journalists in the newsroom to order images and video content from the Viz Pilot template system built into the native newsroom computer system. Orders requested through Viz Pilot are linked to placeholders in Viz One, so that new content is added automatically to the playlist once the order is fulfilled.
Newsroom users of Viz Pilot 6.0 will also have a more robust search tool. Taking advantage of the metadata available in Viz One, the search tool uses ametadata viewerto show custom fields for more targeted search results. Users can also search by media type, and filter results by choosing a custom date for instance, filtering search results by selecting options for 'last 24 hours', 'last week' or 'last month', or by choosing a date range with the date pickers.
Viz Pilot's control room applicationDirectorincludes a newplaylist windowthat has been redesigned to give the operator a better overview of graphics and video status. The playlist has greater performance, supporting faster and larger playlists.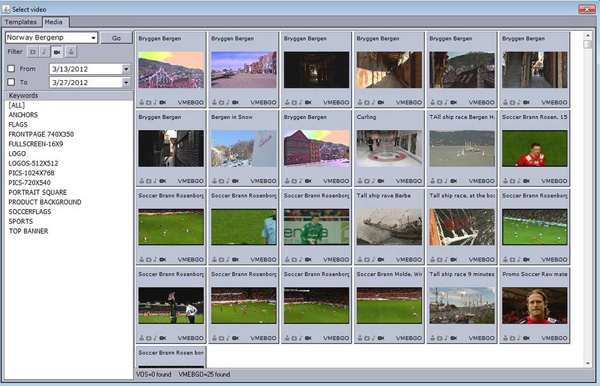 The playlist window is used to add items - data elements such as full-screen images, videos, template based scenes and so on - and to edit and control how items are ordered, grouped and played out. New items can be added to the playlist from the newsroom system or directly in Director. From the playlist window it is possible to configure the playlist as a whole, or separately for each element inside it.
A newconfiguration tooland asilent installeris included with Viz Pilot 6.0. The silent installer does not require configuration during the installation. The configuration tool is triggered after the installer has run and also acts as a standalone tool, allowing changes to be made to the common settings in Viz Pilot, such as database view, preview, newsroom settings, and others, without the need to reinstall the software. www.vizrt.com