A small, low latency RF and camera control system comprising Cobham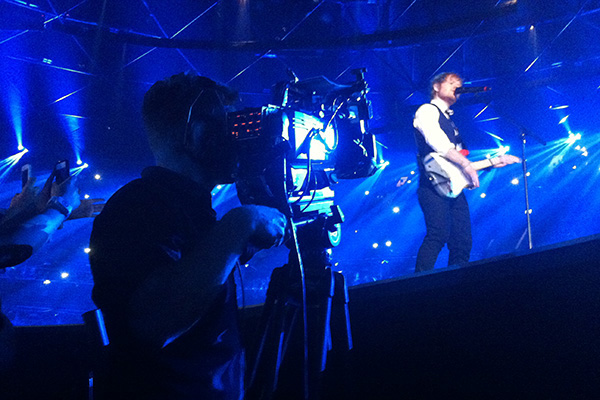 Solo7 Nano TX transmitters and Videosys, linking three Sony cameras
helped cover the MTV Europe Awards.
---
Cobham RF & Videosys Camera Control Go to MTV Europe Music Awards
Coverage of the2015 MTV Europe Music Awards, held on 25 October at the Mediolanum Forum near Milan, was supported by a very small, low latency RF and camera control system incorporating a combination ofCobham Solo7 Nano TXtransmitters andVideosyscontrol. The event's producer was United, which supports media and broadcast through technical, creative and facilities services out of the Netherlands, supplied byBroadcast Rentalalso in the Netherlands.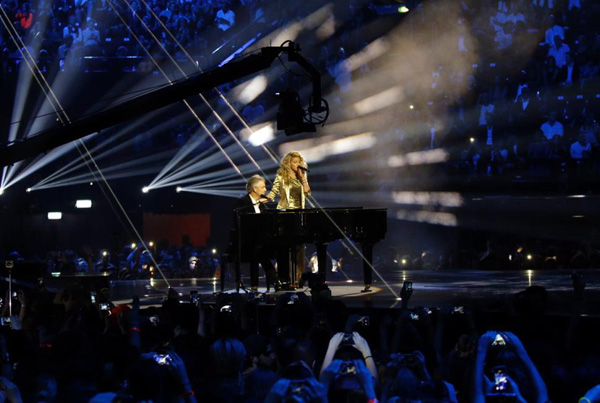 The 2015 awards show was the third consecutive year that Broadcast Rental has supplied and configured the RF systems and expertise to support the broadcast. Their work at this year's event included coverage of both red carpet and main stage award activities, captured using Cobham Solo7 Nano TX transmitters attached to threeSony P1cameras, mounted onSteadicamand controlled with a Videosys system. An additional Solo7 Nano TX was attached to a 'bullet-cam' deployed on a selfie-stick for use by both attendees and artists.
GP Slee, founder and CEO of Broadcast Rental, said, "Because of the fast pace and high production values, covering events like this can be quite a challenge. However, because we are wireless specialists, we knew the Cobham/Videosys combination of wireless transmission and data control would produce high quality pictures and a large degree of control reliability."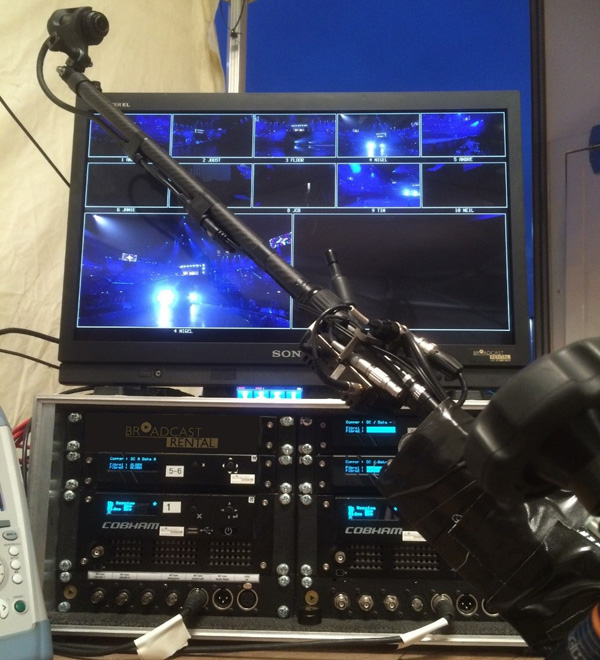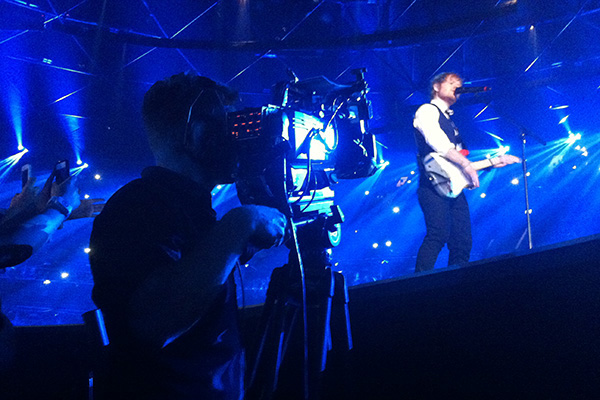 Photo (right): Mike Pijl

Because availableRF spectrumis becoming congested and expensive, instead of requiring a single UHF channel per camera, the Videosys system can control up tofour cameras per channeland control several RF cameras at large events. The system's wideRF bandwidth, operating in theUHF band403-474MHz, also adds flexibility. In this way, users have access to more available channels without changing radio hardware.
The camera unit has the same small, light form factor as the Cobham H.264 transmitter, and using a separate unit also gives more mounting choices than systems integrating the control into the video transmitter.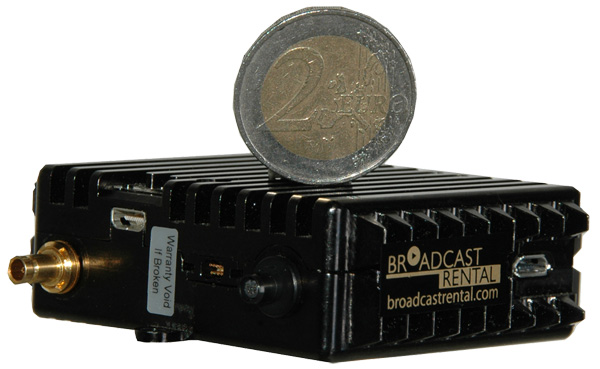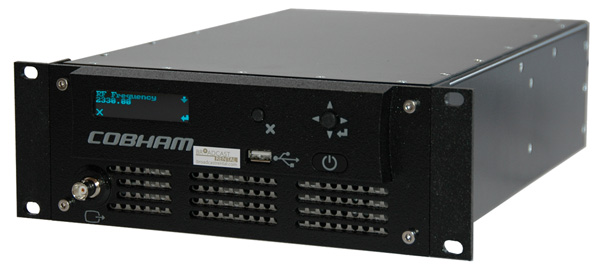 The production operations manager from United,Bolke Burnaby Lautier, said, "MTV always likes to use lots of effect shots, which is where the roaming cameras came into play. They also like to provide the artists with something they can have fun with and contribute to the broadcast, which is where the selfie-stick idea comes from. The reliable signal quality of the Solo7 Nano TX coupled with the Videosys controls, both provided by Broadcast Rental, enabled us to produce a high quality broadcast of a worldwide event."
The miniature Solo7 Nano TX transmitter includes CobhamCOFDMandH.264encoding, capable of very high image quality retention over wireless links. Its small size and weight of36gm,low power consumptionand extendedrangeare what make it practical for mobile camera operations. Due to latency at times as low as 15ms, wireless and wired cameras linked via Nano TX can perform as a unified system to transmit details and increase options for news, entertainment and drama capture. www.cobham.com