A new Vizrt workflow integrates studio automation and MAM to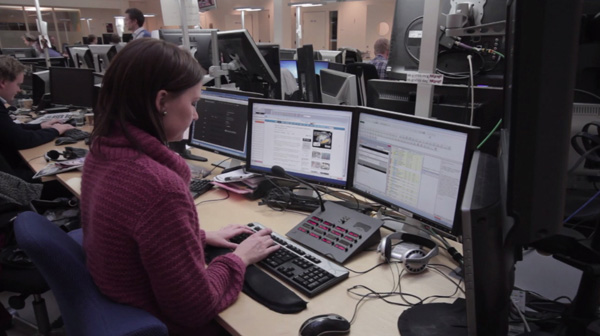 automatically generate multiplatform content, and allows production
staff to focus primarily on live production.
---
Vizrt's Real-Time Live Production Workflow Automates Multiplatform Video
Vizrt has developed a workflow called Meta-graphics, that automates the processing ofmultiplatform contentfor broadcasters, and integrates several of Vizrt's systems and software. Stories played out from Vizrt`s studio automation system,Viz Mosart, or the compact control room systemViz Opus, are automatically prepared for online and mobile devices with custom graphics.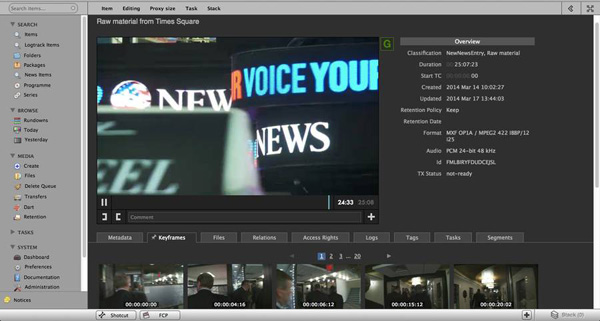 Working at any scale of operation, the workflow is set up to allow production staff to focus primarily on live production, while the multiplatform content is generated automatically. The process is initiated by the journalist in the newsroom control system, NRCS, as he or she prepares arundownwith the script containing video, graphics and commands.
Still in the control room, the director loads the rundown into the studio automation tools, that is, Viz Mosart or Viz Opus.Multiple rundownscan be loaded, so that the studio automation system doesn't have to be taken offline to change shows.
The page you are looking is not published

For broadcasters not using an NRCS, the rundown can be created and managed in Vizrt'sShowmaker, a tool used to build and amend rundowns and rundown elements within either Viz Mosart or Viz Opus. Producers can also use Showmaker to script stories and edit graphics templates and videos through a web-based interface.
Live Production & Automatic Archiving
From the automation system, Vizrt's media asset management systemViz Oneingests the clean feed of the live show in real-time for automatic archiving. Detailed, associated metadata and graphics files are captured in the MAM for each story including its name, text from the prompter and graphics such as lower thirds or fullscreens. The content can then be searched quickly from Viz One's browser interface, or in the NRCS.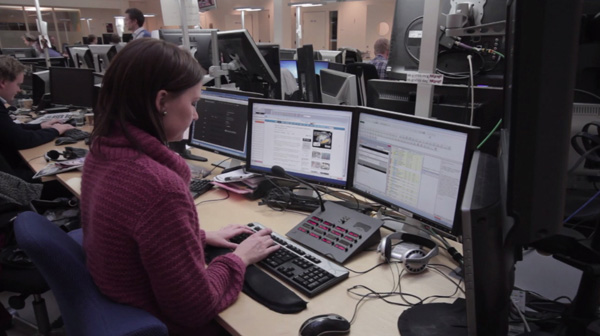 If using Showmaker, the tool integrates withViz Pilot, template-driven graphics and video management, so that a producer can access graphics templates and search video files in Viz One to add to show rundowns.
Because of the association betweengraphics and datain the MAM, graphics from the live show are also automatically added to the clip'stimelinein Viz One. The fact that no changes are burnt in allows the graphics to be edited until the moment they are sent to air or online.

Returning to the newsroom, the journalist can use the detailed search tools toreuse contentfor other shows and automatically change the theme of the Meta-graphics to match the graphics package of a new show.
Through Vizrt´s new transcoder systemCoder, used here as part of the Viz One MAM, multiple versions of the video and graphics can be automatically generated, each suited for a specific output such asonline video, and atmultiple resolutionsfor different mobile phones. The graphics are adapted and optimised to each device with a custom design or branding, and all video content is ready to be viewed by the consumer on any platform in real-time. www.vizrt.com