Combining GPS data with timing and visualization techniques, Canal+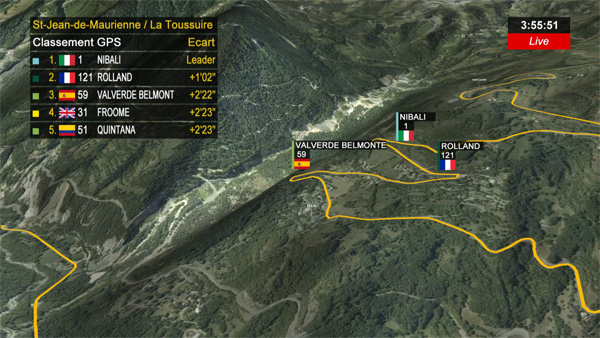 used Trimaran's GeoRacing system to track and visualize Tour de Corse
2015 motor race in real time for viewers.
---
Canal+ Tracks & Visualises Tour de Corse with Trimaran GeoRacing
French cable television channelCanal+handled live television coverage of theTour de Corse 2015, theFIA World Rally Championship, held on the island of Corsica the first week of October. This year, they improved their viewers' experience of this annual motorsport event by using the GPS tracking and visualization systemGeoRacingfromTrimaran, developer of CGI, 3D animation and VFX systems for broadcast, cinema and enterprise.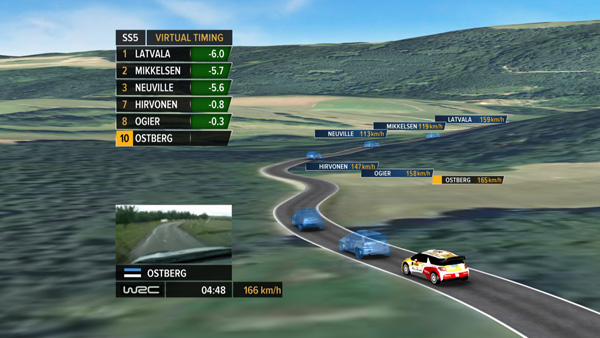 Through a combination ofGPS dataand thetiming and visualizationtechniques inside GeoRacing, Canal+ used the system to track the race in real time and effectively visualize its progression.
"The critical aspect of live sports coverage is being able to supply viewers with the most up-to-date information, in real time," saidFrançois-Charles Bideaux, head of sports programs at Canal+ Group. "Trimaran's GeoRacing system improves our ability to deliver live audio commentary about the race, giving viewers a live comparison of the pilots, augmented with a variety of other important statistics. All of this goes beyond what is traditionally available from broadcasters and increases our viewers' satisfaction."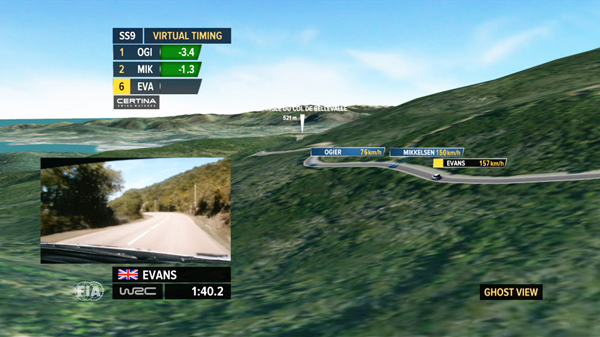 Prior to the Tour de Corse, Canal+ set up multiple cameras with GPS trackers in cars and helicopters, and at the starting, mid-point and arriving lines. The GPS tracking system placed on the cameras was supplied byAMPVisual TV, a technology partner of Canal+ and Trimaran.
Throughout the race,GPS positioningfrom each of the cars was emitted to the GeoRacing system. Based on this information, detailed sports information and statistics, such asspeed, timing- retimed for staggered starts - andrankingcould be delivered instantly, helping viewers to better understand the progression of the live race as it happened.