Broadcast graphics developer RT Software is standardizing its 4K products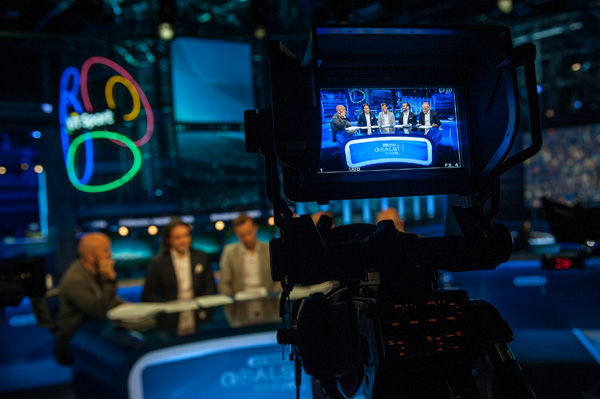 on AJA's Corvid 88 video card, including the tOG-VR 3D system in BT Sport's
new 4K channel and studio upgrade.
---
RT Software Integrates AJA Corvid 88 for 4K Real-time Broadcast Graphics
Broadcast graphics systems developer RT Software is standardizing its 4K product manufacture on AJA Video Systems' Corvid 88 video card. RT is also integrating AJA's Io 4K with Thunderbolt 2 and 4K support into its forthcoming 4K camera stitching system, tOG-Vista.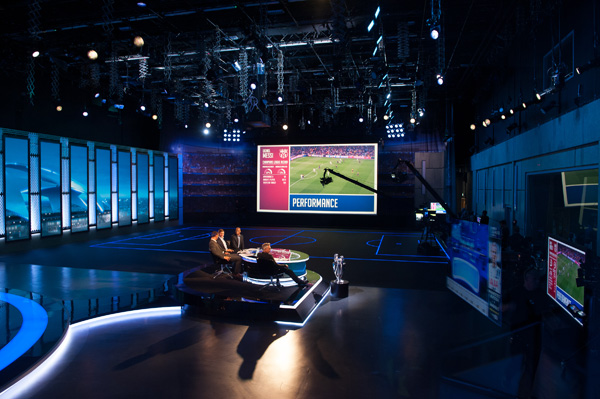 RT Software's first Corvid 88 integration is a tOG-VR 3D system currently deployed at BT Sport to support 4K broadcasts of the 2015/2016 UEFA Champions League season, for which it holds the rights for the next three years. RT equipped and assisted with its implementation as part of the launch of BT Sport's new 4K channel and studio upgrade. The new RT augmented reality system delivers studio floor graphics during live broadcasts, in which the Corvid 88 integration facilitates real-time rendering of on-air graphics within the live studio workflow.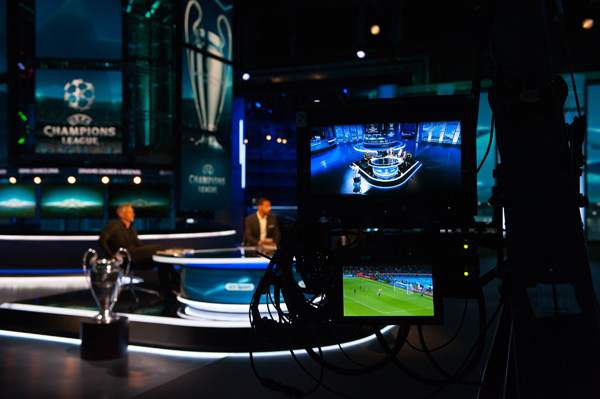 BT Sport's studio setup consists of up to four cameras , each with its own render PC using Corvid cards. "This is the first time we've used AJA cards, and we've been impressed with their reliability," said Luke Harrison, Technical Product Marketing Manager at RT Software. "We chose to go with Corvid 88 because we needed cards with multi-directional capabilities for configuring video and audio I/O. Our products are operator driven, so the fact that Corvid 88 lets users monitor graphics at their workstations is an advantage. This last-minute quality check is an important part of live broadcasts, and BT Sport is very satisfied with the results."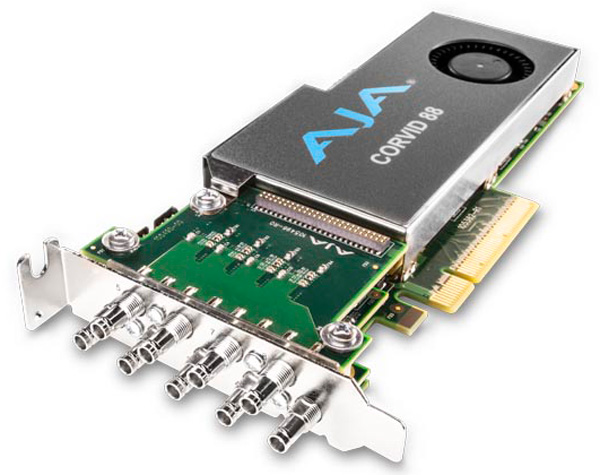 RT's real-time 3D graphics supported BT Sport's live UEFA Champions League launch coverage in mid-September. The coverage started on 15 September when BT Sport broadcast eight games from match day one, including fixtures for Manchester City and Manchester United. As well as the main programming, 'The Goals' show was also broadcast, in which high profile guests brought viewers the goals and match action as it happened.
Former UEFA Champions League winners Steven Gerrard and Rio Ferdinand appeared with BT Sport's presenter Gary Lineker in the studio. The specially designed graphics included a detailed, night-time 3D map of Europe. The camera could move over the map close to the host venues, showing models of the stadiums at each host city.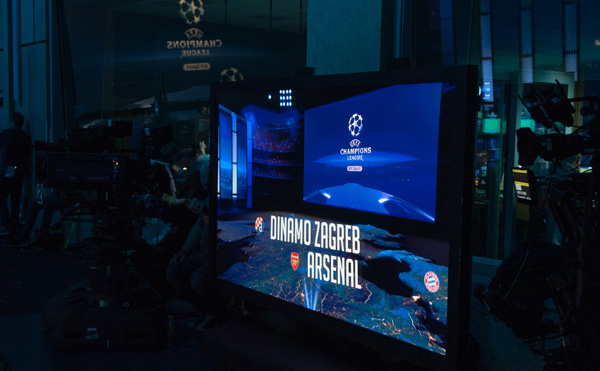 Team formations using glass fronted slates rose from the floor, presenting each player's performance statistics, plus larger slates comparing two opposing players with action shots. BT Sport could tightly integrate data such as the player stats from an external source, allowing the graphics to tell the audience a story.
Mike Fredriksen, commercial director, RT Software described improvements to the quality and level of realism of real-time and real-life effects for viewers through techniques such as physically based rendering, which enhances the textures with special lighting effects. Fresnel reflections were used to give realistic reflections off of the glass surfaces as the VR camera moved. This allowed reflections in the virtual graphic to move across the surface as the camera angles changed. Real studio objects such as the presenter's desk were applied to the reflections using an environment map, based on a 3D visualisation of the real scene created with a 360-degree still camera.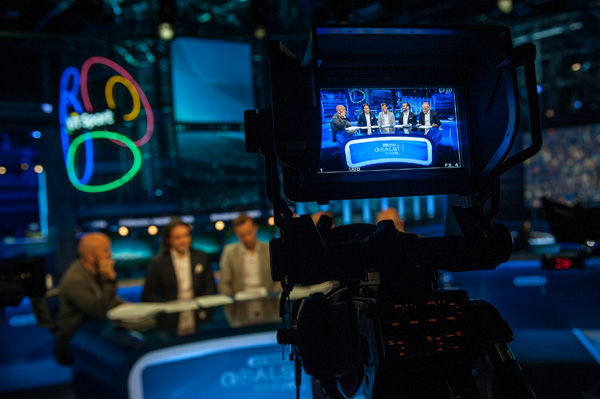 RT Software previewed further Corvid 88 integration with its other broadcast graphics systems during IBC 2015 in Amsterdam, and also held live demos of tOG-Vista live 4K stitching. Announced in June, tOG-Vista stitches together the output of two 4K cameras, each connected to a Corvid 88 card, to create a single 7680 x 2160 canvas. From the resulting footage, users can generate two HD outputs and use a virtual camera with a joystick control to follow the action and zoom in and out.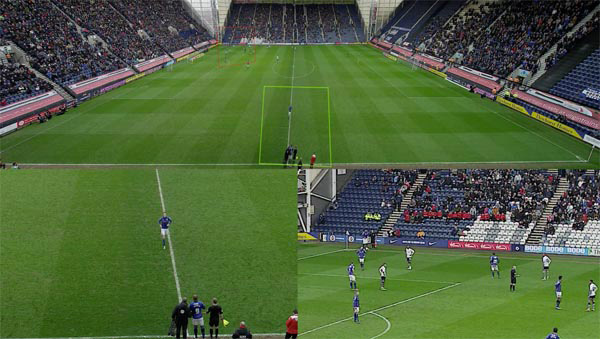 "tOG-Vista is for situations that benefit from capturing the entire game play, such as monitoring off-the-ball incidents, for example. It might also be used to improve production values on 2nd tier sports without raising costs. In other words, by making it possible to combine the outputs of two 4K cameras, Corvid 88 supports the entire workflow," Luke Harrison said. "We've done a few customer trials, and the feedback has been very positive." www.aja.com