Specialising in remote HD field production, Skehan's eight-camera truck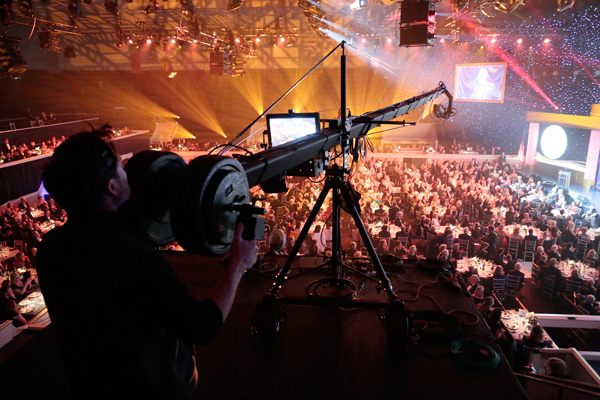 handles multi-camera event recording based on Matrox VS4 quad HD-SDI
capture card and VS4Recorder Pro software.
---
Skehan Builds Matrox VS4 Quad Recorder for Multi-Channel Production
Skehan Communicationsvideo production and transmission company handles multiple camera HD video production, webcasting, satellite uplinks and other services for broadcasters, corporations, professional associations and government agencies. Based in the Washington-Baltimore region in the US, their projects take them to locations across the country.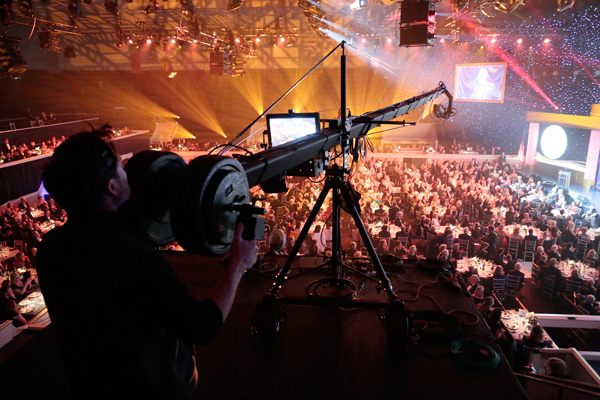 The company specialises inremote field productionand covers many types of events and shows. Recent examples are ESPN's Baseball Tonight, History Makers & PBS, 'Opera House Live: Dr. John Concert' for the Smithsonian Channel, 'Interludes DC: Jill Scott' for the TV One network and OTAKON 2015 Asian pop culture convention.
Remote Field Production
The company prefers to own its equipment and facilities and seldom relies on outside sources. Its eight-camera mobile production truck, named Kiwi, can be adapted to most HD television production requirements and uses a multi-camera recording system based on theMatrox VS4 quad HD-SDI capture card and theVS4Recorder Prosoftware.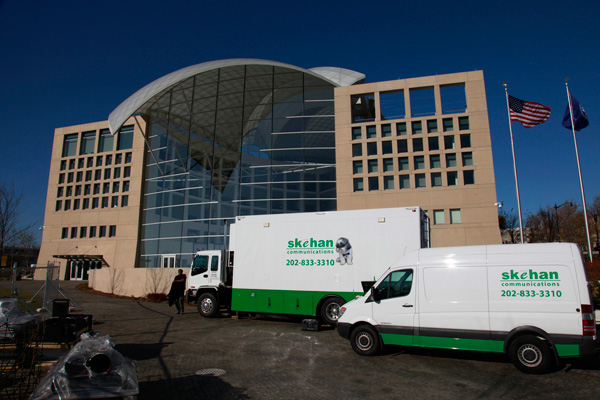 Before integrating the Matrox-based system into their equipment, the production truck was operatingsix disc-based media recorders. However, when one client had a specific need to record eight camera feeds plus two program feeds simultaneously, the demand increased suddenly to ten recording channels. But the cost of each recorder meant that adding the extra capacity with more of the same type of recorder was not an option for the project and, in any case, wouldn't have allowed enough operational flexibility and ease of retrieving and moving files.

Mike Skehan, CEO of Skehan Communications, looked for a capture card on which to base a multi-channel HD recording server. The card had to be affordable and at the same time avoid making their workflow overly complex. Furthermore, Mike had already noted more frequent demands forredundant recordingsatvarying bitratesusing avariety ofcodecs, and wanted to find the most versatility and efficiency for as low a cost as possible. Earlier on, the company had shifted away from video tape to file-based workflows for recording and playback, and was now aiming to establish a more efficient and affordable system.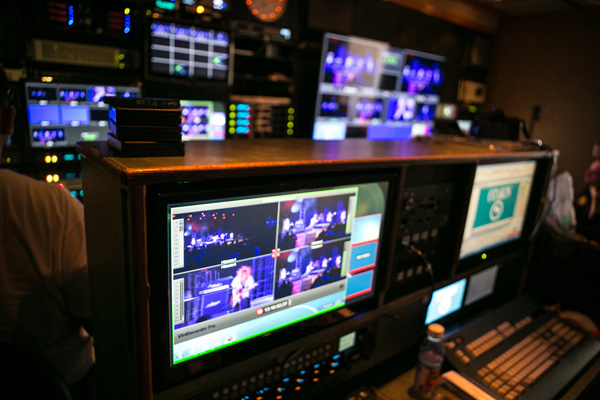 After considering several hard drive-based options, Mike located a few custom recorders that suited their applications, but the cost per recording channel was very high. Then he looked at theMatrox VS4, which runs viaVS4Recorder Prorecording and control software, and also has the ability to record HD video for multiple channels. This combination serves Skehan's purposes in several ways.
Extending Workflow Options
When Skehan Communications starts work on a show, varying, simultaneous recording needs often have to be met. The most basic is to record a main program along with a program backup. But many clients want one or more cameras recorded as isolated orISO feedsin order to cover themselves in case of a misstep in the program switching. ISO recordings are also used in post production to produce different versions of the event. In the Skehan truck, all recorders have routable inputs, so the VS4 recording server's four channels can be used for any source coming into, or generated by, the truck.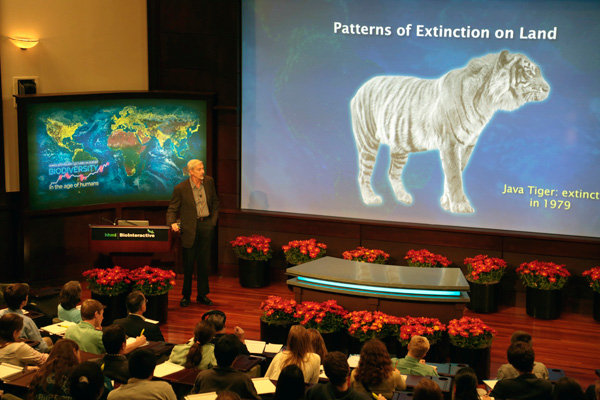 An critical aspect of live recording is the ability to share acommon time codeacross all equipment. VS4Recorder Pro software supports three options for master time code set up -Embedded SDI, System TimeorTime of Day. Applying the second option, the system Skehan built uses an external GPS-based time code generator to reference their server's system clock, so every recording has exactly the same time code.
One of the larger, annual shows Skehan Communications has covered is a remote production that typically involves four days of work - two days to set up, a day of rehearsal, and the show day. In previous years, only a few selected feeds could be ISO recorded, which was not adequate for editing after the event. This year,ten camerasincludingtwo roboticswere used, recording all feeds asISO, and meanwhiletwo program recordingswere also made. In this case, all of these recordings could be synchronised through VS4Recorder Pro, capturing the entire show without sacrificing any feeds.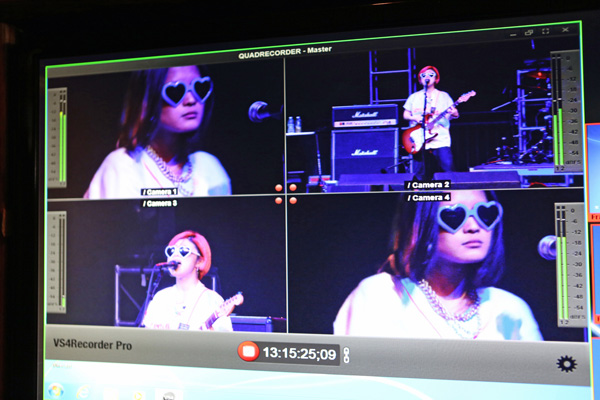 Flexibility and Customisation
Having four HD recording channels in anetworked 4RU server chassis, the ability to record to multiple codecs in varying bitrates, and the flexibility to record to diverse storage devices - including RAID systems - has made production easier and more customisable for Skehan Communications and their clients. The new workflow, with the option to add the redundancy of RAID, adds security and reliability to Skehan's services that was missing when portable media recorders were used to save the files to independent hard drives.
Now that file-based recording of events has become common, the codecs available in VS4Recorder Pro means the company can deliver the required formats, and also capture video to recognized codecs that are compatible with editing applications without transcoding. TheMatrox MPEG-2 I-framecodec, recording at up to 300Mb/s, is supplied in an AVI wrapper.H.264is provided in either MOV or MP4 wrappers, andDV/DVCAM, DVCPRO, DVCPRO50andDVCPRO HD QuickTimefiles are available in MOV wrappers. Global audio settings include audio codecs for.wavand.aacfiles with bit rate, bit depth and stereo/mono options.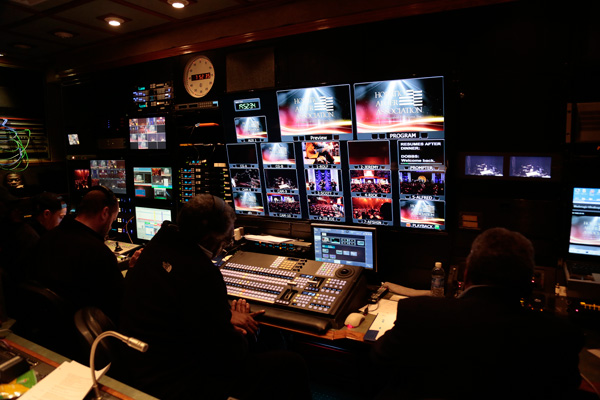 Clients can edit these files withPremiere Pro, Ediusand most of the other commonly-used NLE systems, and the VS4Recorder Pro's complete file synchronisation supports clients' multi-camera post processes. Because VS4Recorder Pro records to standardH.264 files, video can also be played back immediately by standard media players such asVLCandQuickTime, without transcoding or special viewing software.
VS4 Expansion
Considering the relative economics of their new VS4-based system, Mike said he was able to build thefour-channel HD recording serverfor a little more than the cost of a single-channel recorder, and the resulting video quality is high with the advantage of precisely synchronized files. He also found the user interface to be straightforward enough to figure out fairly quickly on his own.
Due to the success of the first Matrox VS4-based quad recorder, Skehan is planning to build more and will likely make them theirprimary recorders. Some will be designed to be portable for use in Skehan's HD production switcher packages or in the production truck, as needed. With theVS4Controlfunction in the VS4Recorder Pro software, several systems can be controlled in amaster/slave configuration, eliminating the need to develop a control system using a developer's kit. For example, recordings can be started simultaneously across multiple VS4 systems with a single action. Such a setup would make it possible to operate an unlimited number of synchronized recording channels. www.matrox.com