Grass Valley iTX Integrates Playout at KFMB, Gains VOD/OTT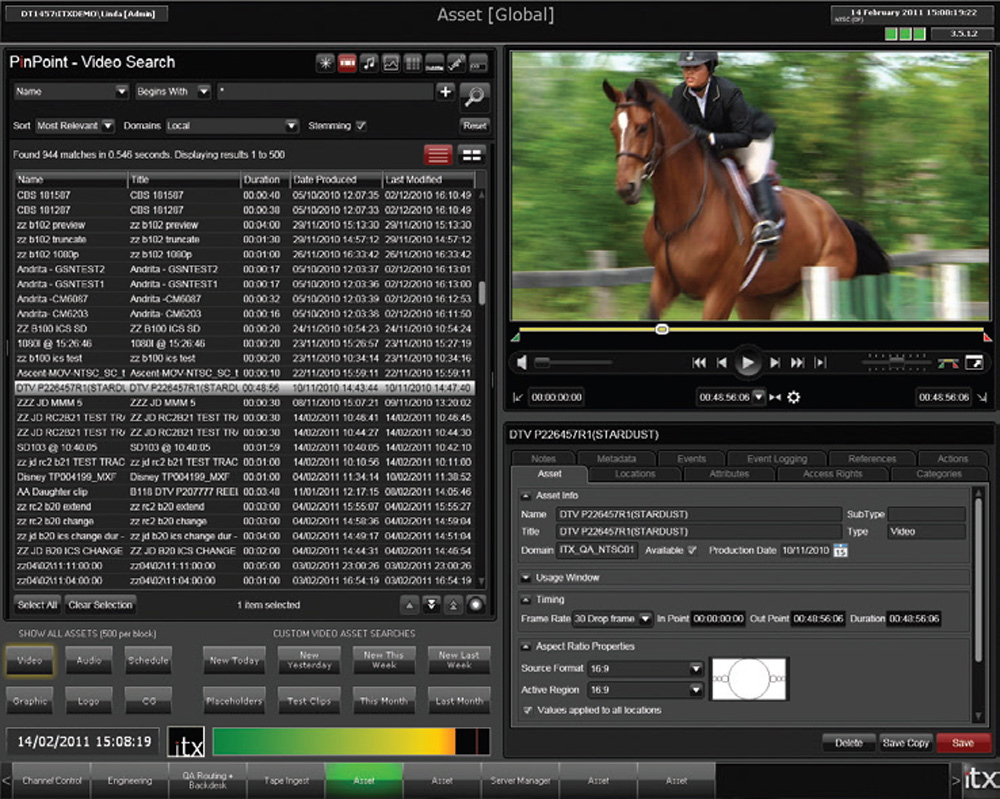 KFMB TV, a CBS affiliate in San Diego and a Grass Valley customer for more than 30 years, is using Grass Valley's iTX Integrated Playout Platform to serve as the master control system for ingest, live and file-based content for its two-channel operation.
The iTX workflow spans ingest, quality control, content management, archiving, traffic interface, audio/video processing, graphics and subtitling, transmission control, transcoding and monitoring. iTX can manage dynamic schedules and late arriving media by supporting multiple video format playbacks without the need to transcode.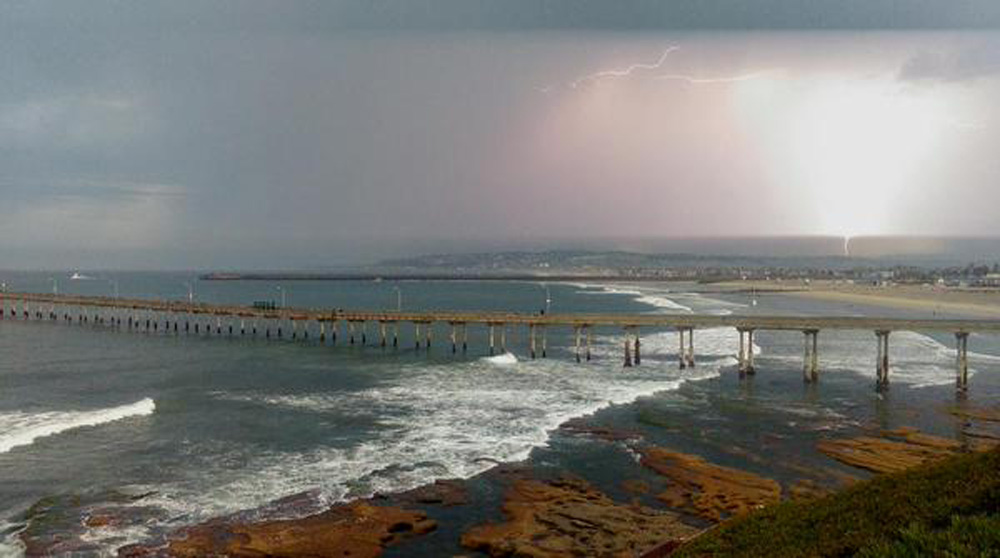 KFMB's traffic and other departments can securely upload and change content as needed, reducing the risk of data re-entry errors and eliminating back and forth between departments. The production team can also handle JIP - join in progress - events fairly easily, and then go back to the original schedule. iTX is fully redundant, so that KFMB operators can use the integrated asset management both for low-resolution proxies and for full-resolution media from operator positions.
iTX Delivery Manager supports PathFire, Pitch Blue and other asset delivery partners for automating the ingest of media and metadata, and automated quality control with a plug-in for Interra System's Baton file-based QC. The Telestream Vantage plug-in extends the iTX playout workflow automation through to transcoding, so that content is transcoded and quality checked automatically, ahead of delivery across platforms and devices.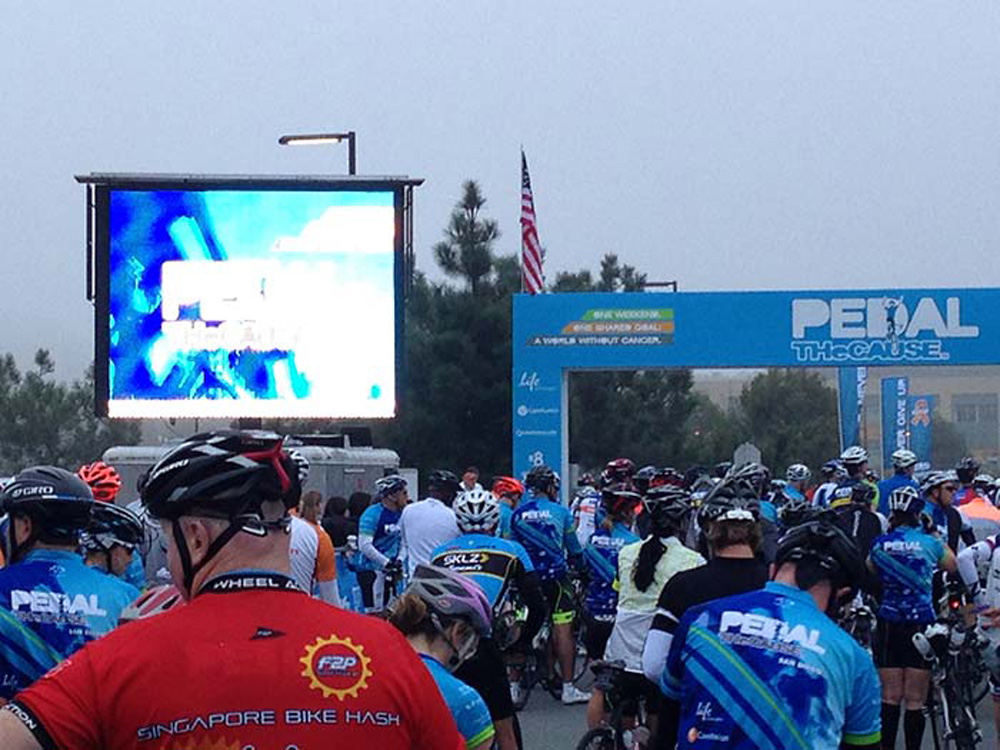 The engineering operations manager at KFMB Leann Lanflisi said, "iTX works with a number of different traffic and external production systems, which means we can continue to build out our workflow and add more functionality as requirements change."
Handling programming from primetime TV to specialized channels, iTX is flexible and scalable regarding IP/SDI formats for the future, serving as a multifunction playout platform that includes audio processing and a wide choice of multiple level graphics capabilities. iTX is often considered as a system that works only for large-scale broadcasters or multistation operations. However, KFMB operates IT-based automated playout for its two channels using iTX now, and has the option to expand – the station can modernize its operations and gain efficiency at an affordable cost.
Grass Valley iTX On-Demand
As viewers change their video consumption habits from watching linear programming to watching their favourite shows on-demand, Grass Valley iTX On-Demand OTT automates the VOD process and helps to reduce preparation time for both pre-recorded and live productions—available as an option with Grass Valley's iTX Integrated Playout Platform or alongside third-party playout systems.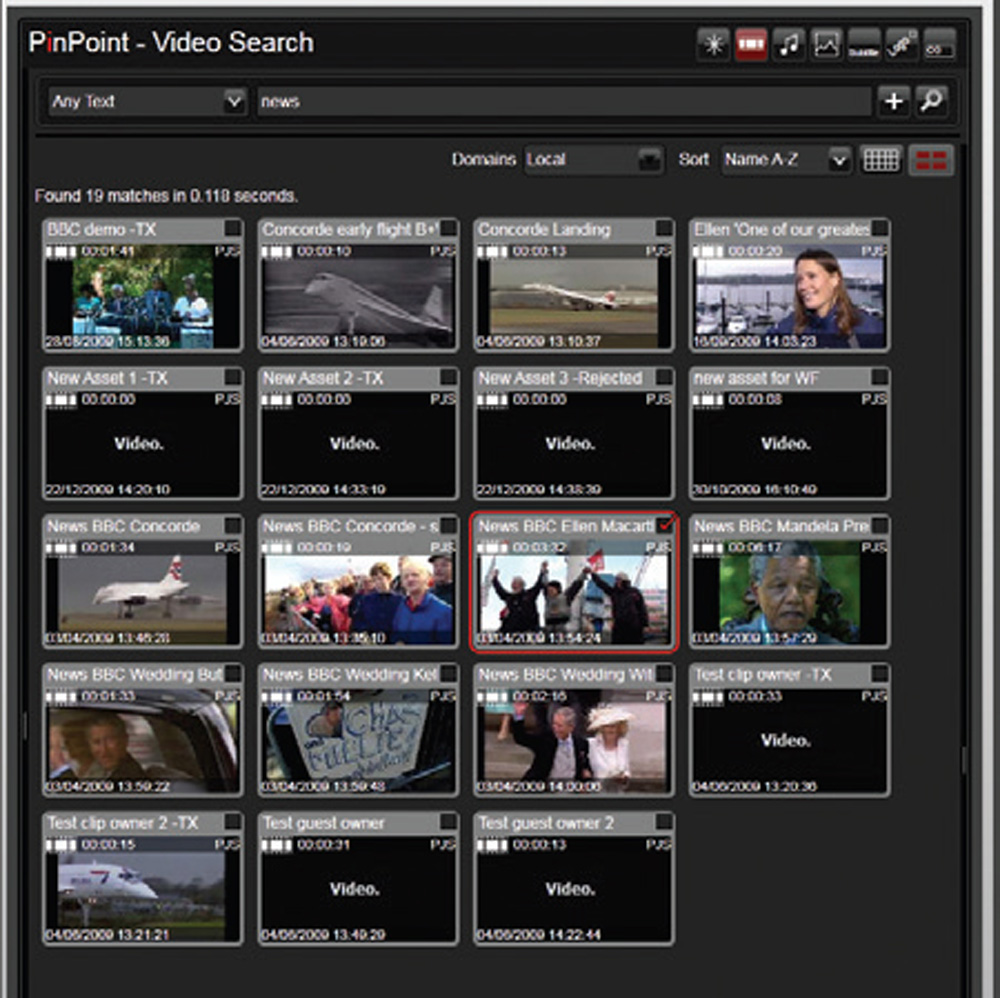 Grass Valley estimates iTX delivered about 17.5 million hours of television in 2015. iTX On-Demand specifically addresses nonlinear production in order to speed time to air. Now users have an opportunity to save money in the production of content and make money in the growing advertising market.
iTX On-Demand manages the production of VOD assets from the start of the production process. iTX instructions within the On-Demand system contain all the assets for each VOD work order, allowing complex tasks to be automatically performed in parallel with linear production workflow, without the need for manual intervention.
iTX On-Demand creates complete broadcast masters by adding or removing commercials, promotions and programming, inserting dedicated branding, watermarks and captioning, all faster than real-time. Broadcast masters are then transcoded to create different VOD versions in parallel, with specific metadata for different platforms. The entire system is automated as much as possible, using a process that reduces the need to duplicate operations.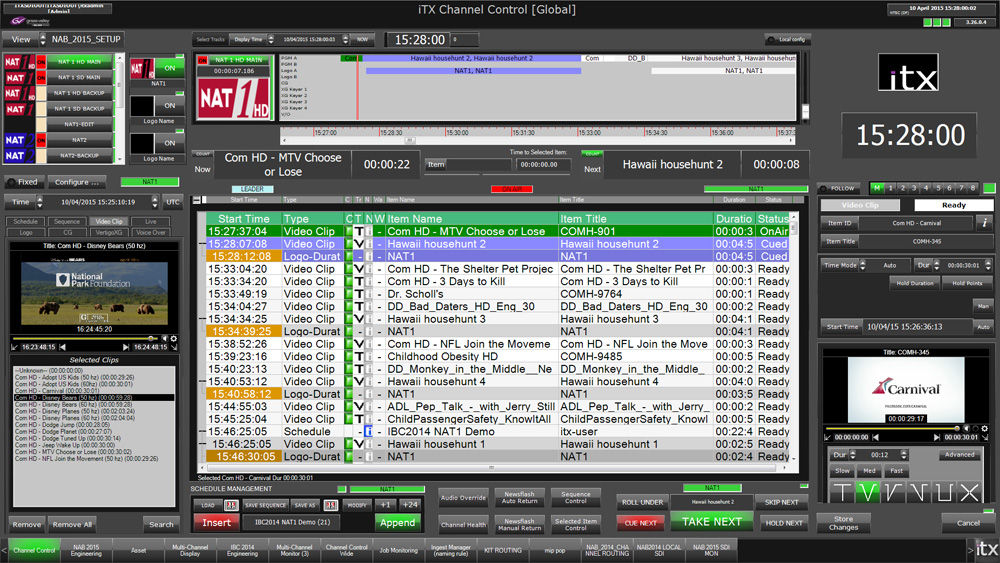 For example, for pre-recorded shows, VOD can be started hours in advance by pre-packaging assets - no need to wait for the transmission time because iTX On-Demand can source all the transmission-ready media and render the VOD assets. This means broadcasters can publish content to multiple platforms in advance of playout, effectively winning back lost hours in the critical C3 window – that is, when a viewer watches the same set of commercials in an episode within 3 days after a series episode airs live - and potentially recouping lost revenue.
For live shows, iTX On-Demand works with growing files to generate broadcast masters with promotions, commercials and branding driven from the iTX instructions. This means broadcasters can generate on-demand versions as the show is airing, minimizing delivery time to just minutes after the show finishes, not hours as typically happens.
Grass Valley is demonstrating iTX On-Demand at NAB. www.grassvalley.com