Matrox X.mio3 IP Card Faces Challenges of SDI to IP Transition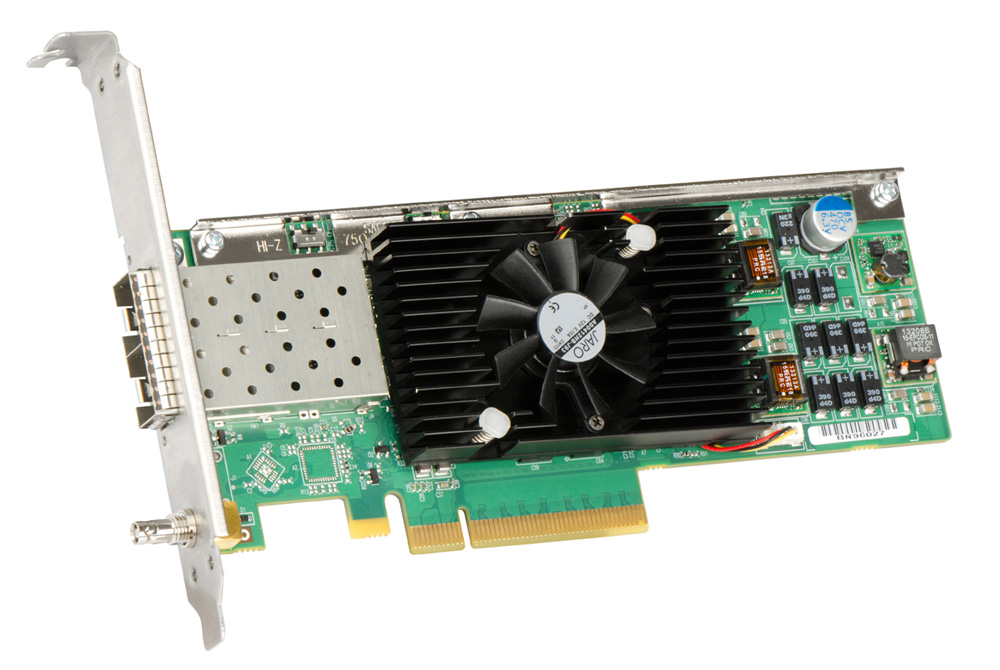 Matrox released the X.mio3 IP multi-channel video I/O over 10GbE card with onboard video processing to help broadcast equipment manufacturers meet the challenges of the SDI to IP transition.

Matrox X.mio3 IP is a half-height, half-length PCIe card with multi-channel video I/O over 10 GbE plus onboard compositing, de-interlacing and up/down/cross scaling to free up CPU and GPU resources. It has IP encapsulation of HD, 3G and 4K video for all IP transport protocols including SMPTE 2022-6, ASPEN, VSF TR-04, VSF TR-03 and Sony IP as well as support for compression systems including J2K, Sony LLVC and TICO to ensure interoperability with upstream and downstream equipment.
Video-aware clocking guarantees non-burst transmissions without CPU involvement. Built-in watchdog circuitry and intelligent IP bypass establish fail-safe mechanisms, and support for analog blackburst, SMPTE 2059 and IEEE 1588 give genlock flexibility.

The Matrox DSX SDK forms a common API across all Matrox DSX Developer Products with tools including versatile file reading/writing, memory management, streaming synchronization, and many different software codecs and effects. A prototyping tool shows a graphical representation of all components so developers can rapidly simulate and test their use cases, before writing any code. www.matrox.com/video