Clippn and CPC Update Video Distribution with Dalet xN and Galaxy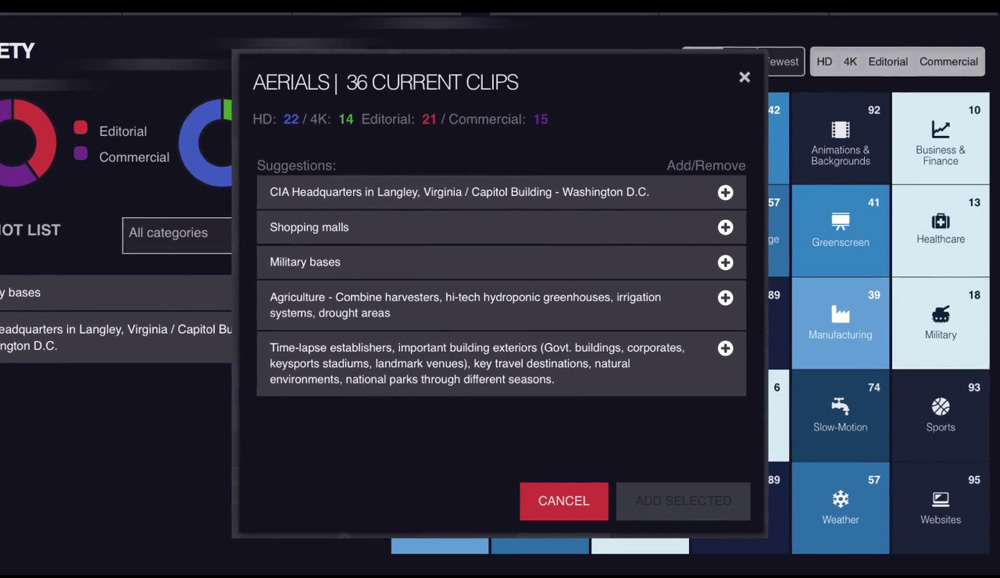 Using Dalet's Galaxy MAM and AmberFin media processing for cloud-based production and distribution, automation and metadata preservation, Clippn stock footage supplier scales production to meet industry demand, and CPAC public affairs channel maintains and repurposes closed caption data across VOD and linear distribution.
Agile Stock Footage at Clippn
Clippn, an online platform delivering ready-for-sale video clips to stock footage distributors, has moved its production and distribution infrastructure to the Dalet xN system. In partnership with Amazon Web Services, the new cloud-based infrastructure deploys the Dalet Galaxy media asset management and Dalet AmberFin media processing platforms.
Clippn, which manages contributed content through several different stock footage sites such as Getty Images, Shutterstock, Corbis and others, distributes stock content with a 50 per cent global market penetration. Noting the increased demand for content across multiple screens and an industry year-over-year growth rate of nearly 30 per cent, Clippn wanted to operate on a more agile infrastructure to meet contracting and expanding demands as they changed.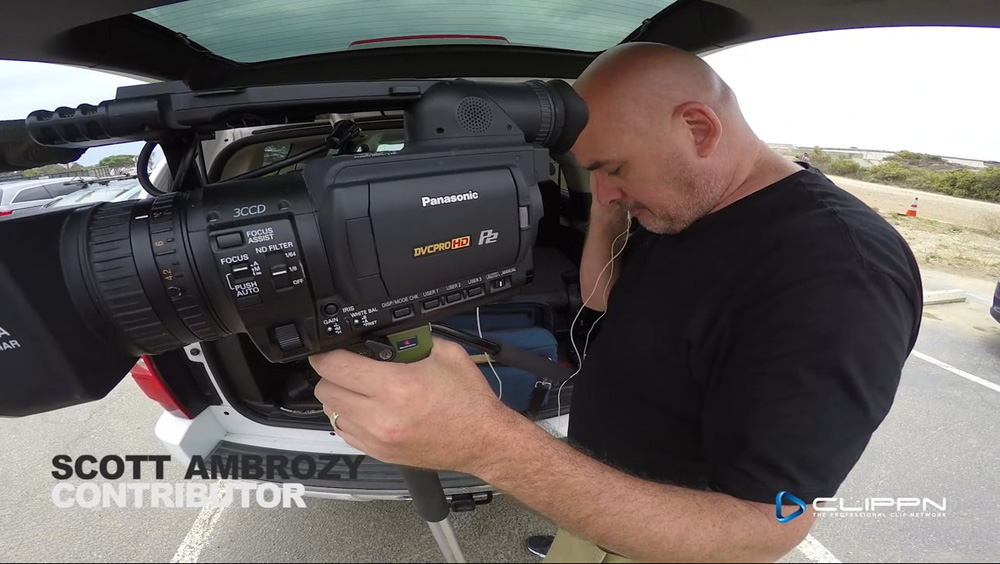 "Getting these clips to market has traditionally been a problem," said Mick Reed, founder and CEO, Clippn "We had to manage the complexity of the product chain from initial ingest through processing and distribution, but could not achieve that with our current on-premise infrastructure, which is why we started to consider building a flexible cloud-based infrastructure and approached Dalet."
Cloud-Based Approach
Dalet felt that a cloud-based approach like their xN system, which was introduced in 2015, could allow enough flexiblity and scalability for what Clippn wanted to achieve. Combined with their existing Galaxy MAM and AmberFin video processing, a complete workflow could be designed for collecting, managing and delivering footage, starting with content gathering from multiple contributors, followed by ingest, editing, colour correction, verification and QC, and finally, distribution to stock footage sites.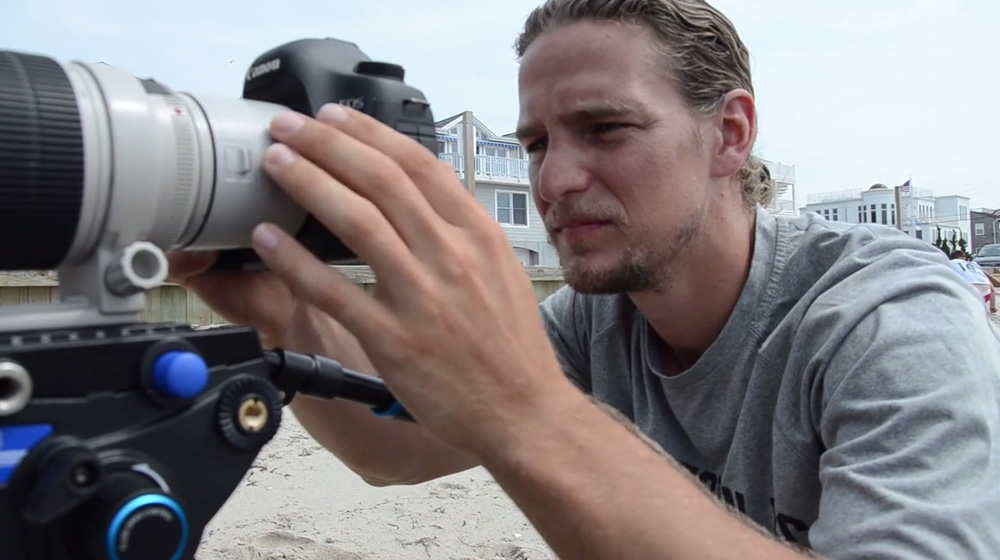 Agilility in the infrastructure comes from xN's configurable nature, so that Clippn can continuously adapt and scale their operations, immediately and over time. Having the system hosted in the cloud was essential for Clippn to be able to handle contributors and a geographically dispersed workforce that may be located anywhere, at all times.
The automation built into the platform is critical, avoiding wasted steps and letting the Clippn team focus on what adds value to their product. Also, because each of te Clippn's distributors has different metadata and delivery specifications, the system has to be both adaptable and future-proof so new distributors can be added. Mick said, "The combination of Dalet with AWS is a robust platform that can handle the volume of video content that moves through our pipeline. We were able to create a cloud-based workflow that maximizes efficiency and actually integrates craft editing and curation, which we have not found elsewhere."
Keeping Closed Captioning Workflows Up to Date at CPAC
Dalet has supplied and integrated an automated, 24/7 workflow for English and French closed captioning at Cable Public Affairs Channel, CPAC, in Canada. The system combines Dalet AmberFin and Dalet Galaxy in a workflow that maintains captioning data and its metadata.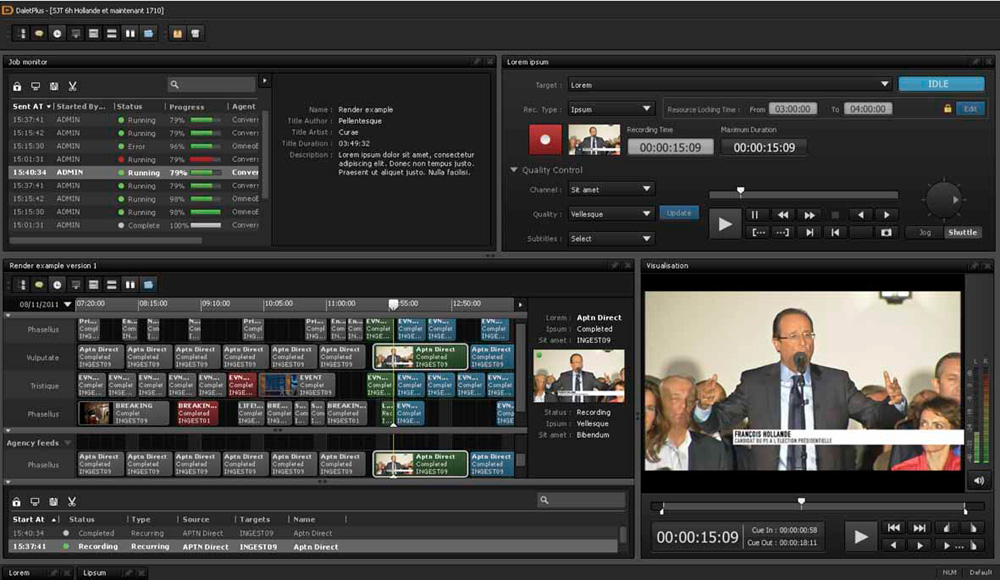 Based in Ottawa, CPAC is a privately-owned, not-for-profit, bilingual television service that opens a commercial-free view of Parliament, politics and public affairs, facilitating and fostering participation in the Canadian democratic process. CPAC is delivered by cable, satellite and wireless distributors to more than 11 million households in Canada and worldwide via 24/7 web streaming on the CPAC TV 2 GO mobile app and the www.cpac.ca website. The organization ingests up to 80 hours of new content daily and has made over 30,000 hours of archived content available on these digital platforms.
Automating Data Preservation
"We urgently needed a closed captioning system that could manage a variety of content from several different types of production workflows - news and magazine-style shows, live and studio production, and long-form programming. For each of these workflows we needed to be able to manage, and more importantly maintain caption data, especially after editing has been completed or the content is passing through another system," said Eitan Weisz, senior manager of broadcast operations, CPAC. "Those are all tasks that we felt Dalet could deliver for us in one package."
The workflow Dalet devised with CPAC deploys Dalet AmberFin as a media and processing platform for insertion and extraction of caption data, using the Dalet media asset management they had installed earlier to manage transformation and distribution. The complete workflow emphasises maintaining captions as metadata. Editing can sometimes destroy the captioning information at file level and require the user to o back andrecapture or recreate the original material.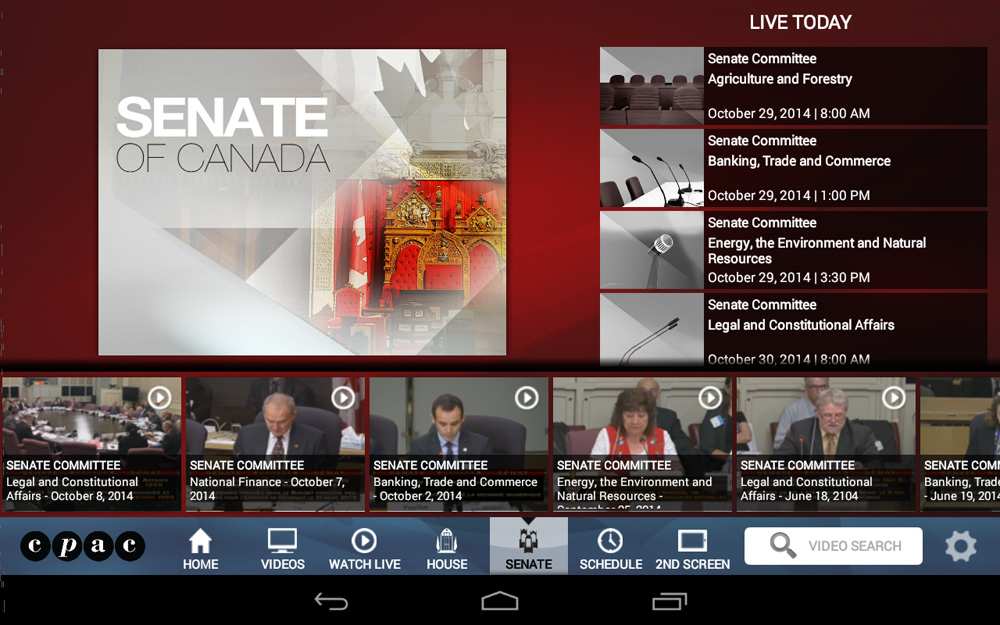 During live shows or events, CPAC content is transcribed by operators via keyboard or stenography to generate live captions. Live feeds with captions are ingested into Harmonic and Dalet Brio video servers and written to an MXF file including a standard SMPTE ST436 data track. For pre-produced content, a proxy file is sent to an external captioning house for transcribing and generation of a separate caption file.
Timed Text Markup
In either case, whenever the Dalet MAM detects valid ST436 data, Dalet AmberFin automatically extracts the caption information to a standard SCC caption file, associated with the relevant video file in the MAM. TTML, Timed Text Markup Language, is also automatically generated. TTML is a standardised XML structure that represents all the captioning information as time-coded metadata that can be catalogued, searched and modified.
The TTML pivot format is critical because, instead of keeping the information at file level, it is exposed as timed metadata to users so that they can directly view and search it as well as perform basic editing and correction of the caption information. Detailed automated metadata is created in the Dalet system and tagged to all CPAC's content through this captioning process.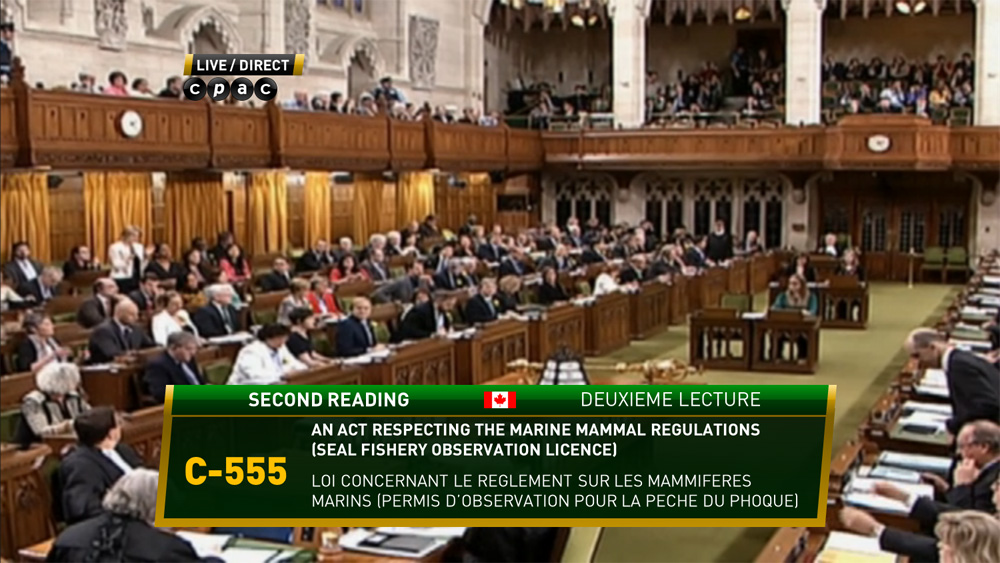 Also, when an SCC file is received from the captioning house, the Dalet MAM automatically associates the corresponding caption metadata from the various pieces of production content to the final video package created by the NLE. Then the same workflow is performed to transform the SCC file into searchable, viewable, useable data.
Adding Dalet Distribution – Linear & VOD
Distribution is also managed by Dalet at CPAC. For linear playout, Dalet uses the metadata caption information or the SCC file with associated video to re-embed the captions in the media file within the ST436 data track. It's also possible to manage the captioning separately as a side car file. Should there not be an SCC file, Dalet will automatically regenerate it based on the timed text metadata.
For distribution to VOD, Web or mobile platforms, the text will be rendered automatically into a TTML file, again, the most suitable web format. "With this automated system we can prepare a video file for broadcast and for all non-linear distribution complete with captioning information in both French and English languages - and be certain that metadata will be preserved," Eitan Weisz said.
The closed-caption system is the latest evolution of CPAC's relationship with Dalet dating back to 2009. The partnership began when CPAC began digitizing its legacy tape content and selected Dalet as a front end MAM to catalogue its new online archive. A year later, CPAC and Dalet built a full MAM workflow to manage and control the client's long-form programming through to air. The next step, in 2011, was to design, install and execute a newsroom computer system for all CPAC's news output based on the comprehensive set of Dalet tools for news production. www.dalet.com