Vizrt Perfects Photoreal 3D Graphics with Substance, Enlighten & Adobe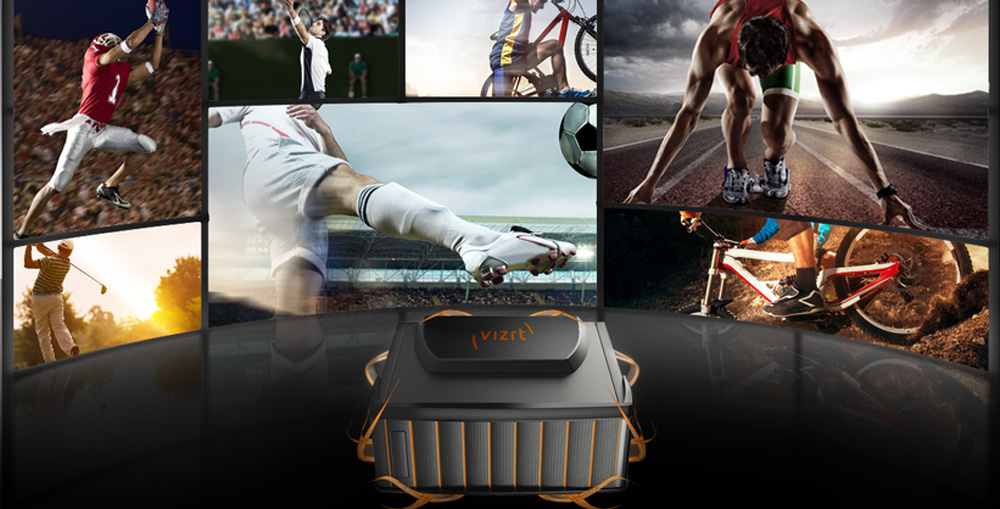 Vizrt has made a number of new integrations between its three core systems - Viz Engine video server, the Viz One MAM and Viz Artist real time 3D modelling and animation tool – and various 3rd party graphics and automation software.
Viz Engine is a video playback server that handles video during production, from ingest to editing to playout. It works as a multi-channel playout server for HD and 4K, supporting all formats as well as streaming IP video in and out, and serves as a real-time renderer and compositor for Vizrt 3D graphics.
Texturing with Allegorithmic's Substance
Fox Sports has used Allegorithmic's Substance animation/texturing plugin, which contains over 1,000 materials, and Substance Designer material generation application, to create photo-realistic augmented reality graphics for the Daytona 500. The Substance plugin allows graphic artists to create their own content files and export them directly to Viz Engine for fast, physically-based rendering and distribution.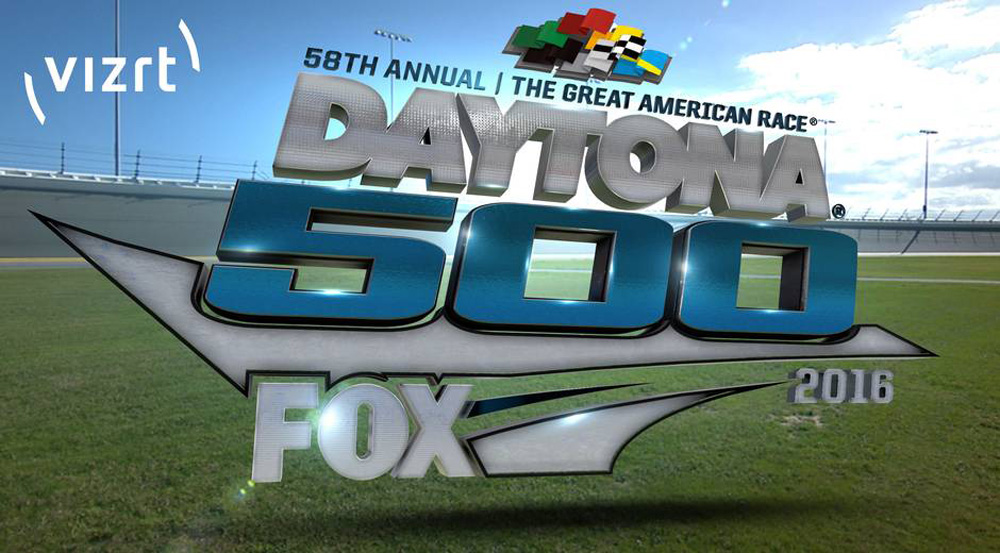 Art director Andy Blondin from Fox Sports Graphics likes the Substance-based workflow because it creates surfaces with the same qualities seen in the real world, and he is pleased to now be able to achieve the same quality in Vizrt.
Chief Engineering Officer Gerhard Lang at Vizrt also feels that creating tileable materials is the way of the future for texture creation, preferable to using photo manipulation software. "By using a combination of materials with global illumination, we are opening the door to real-time photorealism," he said. "Material definition language, or mdl, is becoming a standard that allows us to keep the look consistent from design in Cinema 4D or any other 3D program, to Viz Engine, to NVIDIA Iray. Allegorithmic Substance Designer is a critical tool for creating materials."
With customers from diverse markets including broadcast, motion pictures and gaming, Substance's ability to make assets look more realistic comes from controlling how light bounces off various surfaces. The surfaces of different materials - such as metal, leather, plastic and glass - look the way the do because of the specific way that light reflects off each of them. The more realistically and naturally the software can capture these distinctions, the more accurate the resulting images will be.
Sébastien Deguy, CEO at Allegorithmic, who has been working with Vizrt to improve the Viz rendering engine's ability to composite images in real time, said, "This is what our customers are looking for - speed and efficiency when creating graphics projects."
Geomerics Enlighten Virtual Lighting
Vizrt has also partnered with Geomerics to use lighting tools from their Enlighten software to increase the photorealism of their virtual graphics. Enlighten is a dynamic lighting application that Vizrt is using mainly to add real-time global illumination to Viz Artist, their real-time 3D design system. Other tools borrowed from Enlighten are interchangeable colour lighting, accurate shadowing of materials and effective ambient occlusion, all of which are integrated into the Vizrt workflow to help blend virtual assets invisibly with external elements.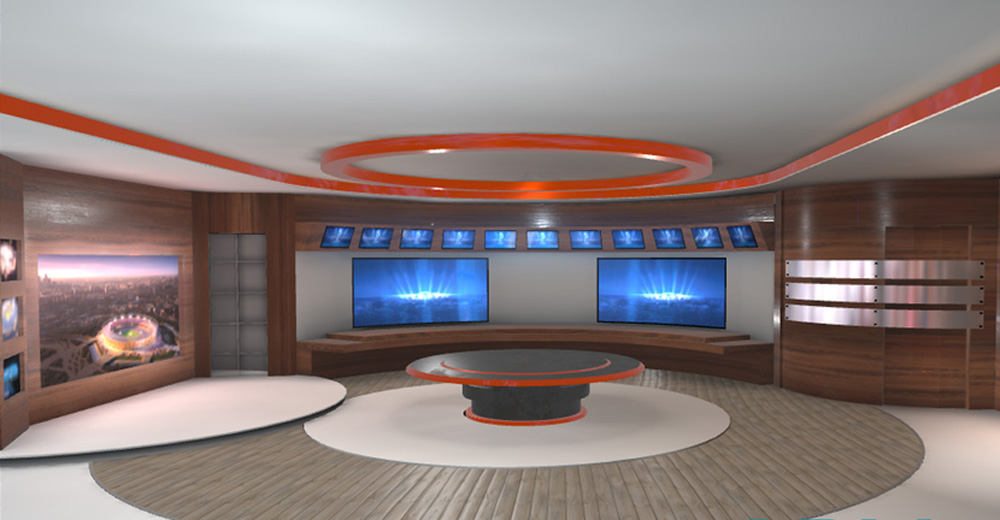 "Global illumination is the most important contributing factor in the creation of cinematic quality graphics," said Chris Porthouse, vice president of gaming middleware for Geomerics. "By computing high-quality indirect lighting, Enlighten means artists can improve their workflow through the ability to very accurately light virtual studios in only a few seconds."
Graphics for Editors in Premiere Pro CC
Vizrt has updated the existing integrations between its graphics and asset management tools and Adobe's video applications. A new Viz One panel is available for the most recent version of Adobe Premiere Pro CC with improvements that speed up recall, playback and rendering of media.
Editors have access to all of the media in the Viz One archive. Using the panel, they can search, preview and directly drag in any type of Viz One media, without leaving Premiere Pro. To shorten turnaround time, the new version integrates Adobe Media Encoder CC and storing media in Viz One during render time. When used with online editing workflows and SAN Storage in the Viz Engine, this new integration can create a very fast editing and playout system.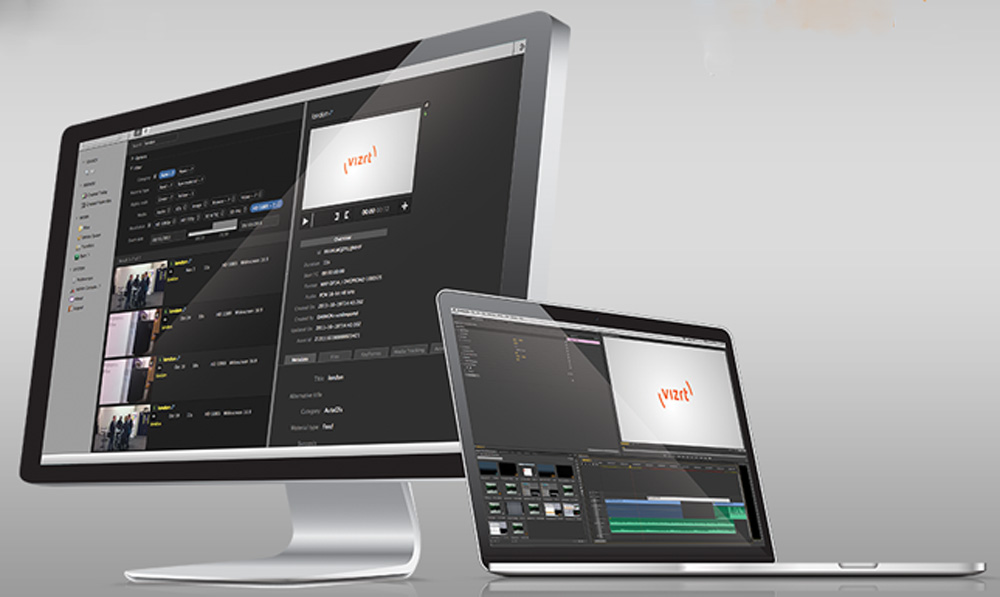 With a new Vizrt graphics plugin for Premiere Pro CC called Meta-graphics, the same graphics that the editorial staff uses for online and on-air can be created and edited at any point along the production pipeline. Editors in the editing bay can access the same set of templates as the journalist in the newsroom. Meta-graphics works as a non-burnt in workflow for adding graphics to a video timeline, so that editors can store their graphics alongside newly edited video and save both to Viz One. The graphics can then be edited at any time in the production process, right up to the point of broadcast on-air or publishing online.
DigitalGlobe's Colour-balanced Basemap +Vivid
Another of Vizrt's new partnerships involves integrating high-resolution satellite imagery from DigitalGlobe directly into the Viz World real-time 3D mapping system. As part of the Viz World 16 update, the new DigitalGlobe Basemap +Vivid layer comprises beautiful, consistent imagery orthomosaics for entire countries with consistent colour-balancing across all zoom levels.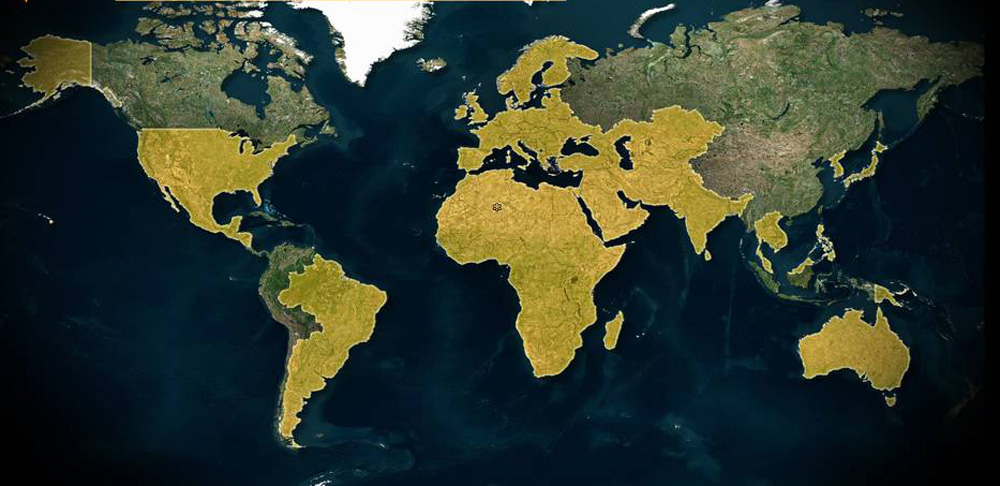 Basemap +Vivid utilizes DigitalGlobe's proprietary image processing techniques to maximize contrast, sharpness, and clarity. Subscriptions to Viz World can be upgraded to include the new +Vivid layer, which currently covers a large part of the world and is periodically updated and expanded.
Beyond Graphics – Metadata Automation
Vizrt and Vū Digital have been working together to add automatic metadata extraction and analysis to the Viz One media asset management system. Both companies aim to capitalize on the recent interest in generating more types of content and more revenue from the same media, saving on production time. Using assets with detailed metadata helps users find and select, edit, approve and publish content faster and can also make building automated workflows easier.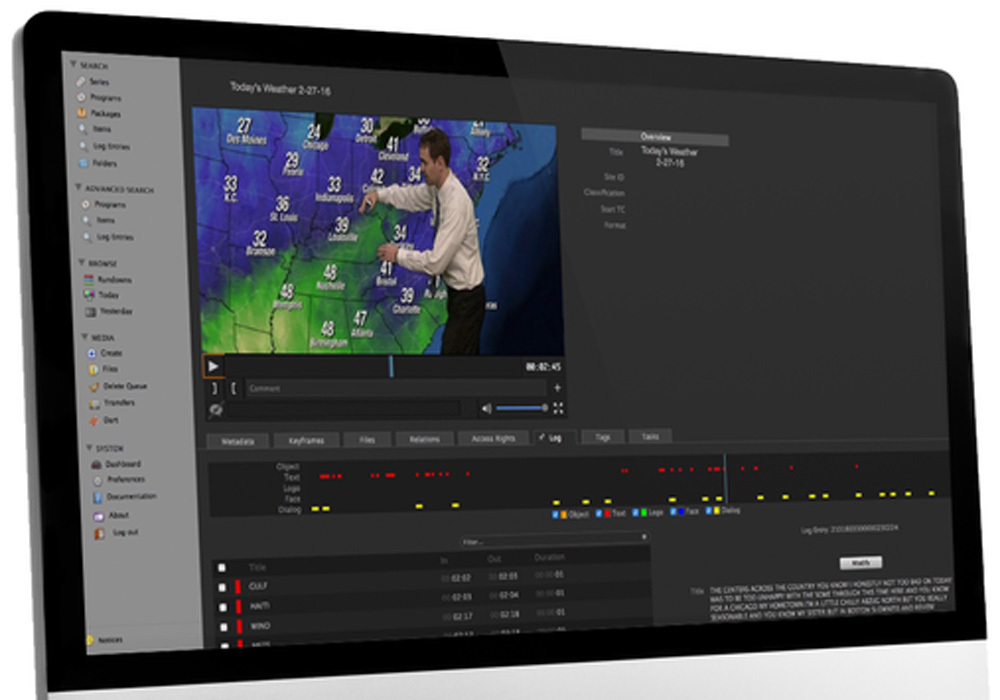 Vū Digital is a video meta-tagging system that uses computer vision algorithms, distributed computation and cloud-based computer processing to analyze video. This is done by identifying its contents – objects, faces, brands and logos – and by interpreting any on-screen text and creating an audio transcript from the video. All of this information is converted into usable, time-stamped metadata, thereby turning digital collections into indexable, searchable assets.
Vū Digital was integrated with the MAM system using Viz One's REST APIs. The end result is data that can be automatically imported and connected to the assets in Viz One, and Viz One's search tool has the advantage of time-stamped metadata. Manual tagging becomes less critical, which enables users to search and discover, measure and manage their video assets sooner. For example, with Vū's logo detection, users can quickly quantify the time a logo appeared throughout a video. www.vizrt.com