Blackmagic SDK Customizes Live Match Day Experience at Valencia CF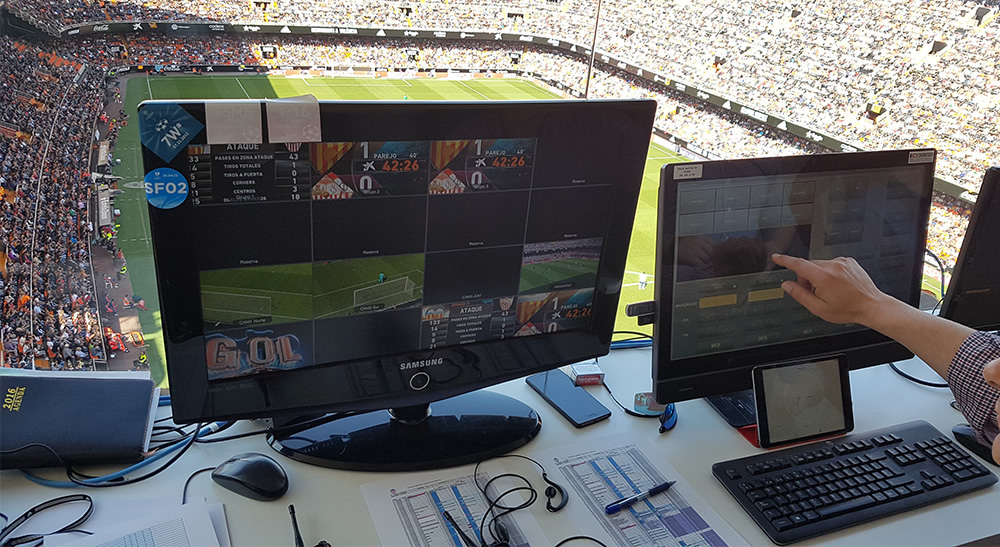 Valencia Club de Fútbol has been able to enhance their fans' match day experience following an overhaul of the live production facilities at Mestalla Stadium, home to Valencia CF.
The Spanish La Liga side was looking for a scalable system with the flexibility to supply different feeds to five large-scale screens and allow users to stack graphics over a live background video. Based on these requirements, and after an assessment of the options, Julio Tárrega at IDCromvideo, the systems supplier responsible for Mestalla Stadium's audiovisual www.idcromvideo.com/ developed a new hardware pipeline and workflow.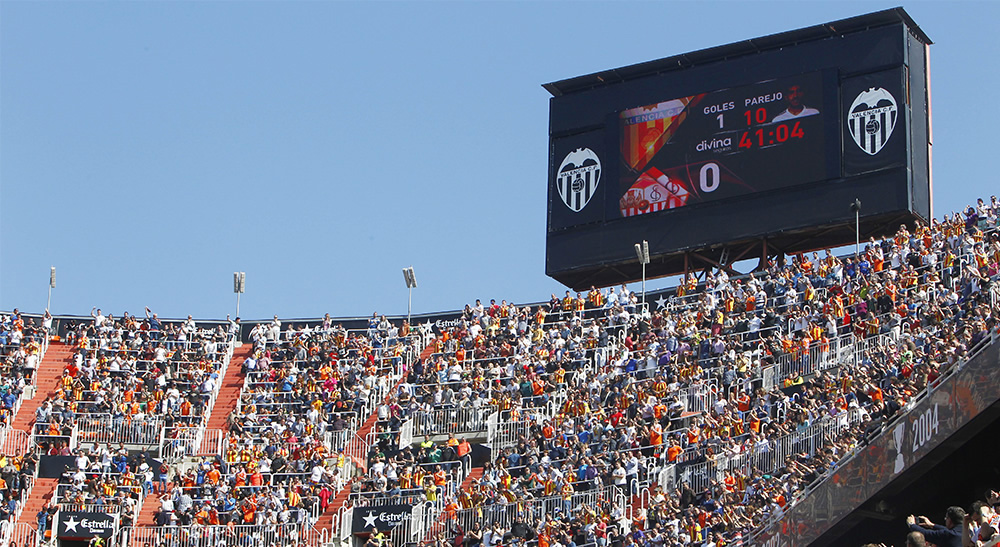 "As a football club with a popular following, we've always been committed to displaying dynamic, engaging audiovisual content to spectators on the terraces," said Julio. "The ability to key titles over a live background was a central part of our plans and consequently we opted for a workflow built around the Blackmagic ATEM production switchers.
"We used to have a single scoreboard with a computer to output graphics over DVI and a live SDI feed from the broadcaster. We'd swap between those two signals using a switcher. Now we manage four live feeds, three cameras, an additional signal from the broadcaster as well as two video playout systems and two extra LiveCG Football character generators. All devices need to be routable in various configurations to any of the five scoreboards around the Stadium." Routing is managed through a Smart Videohub 40x40 multiple-format router.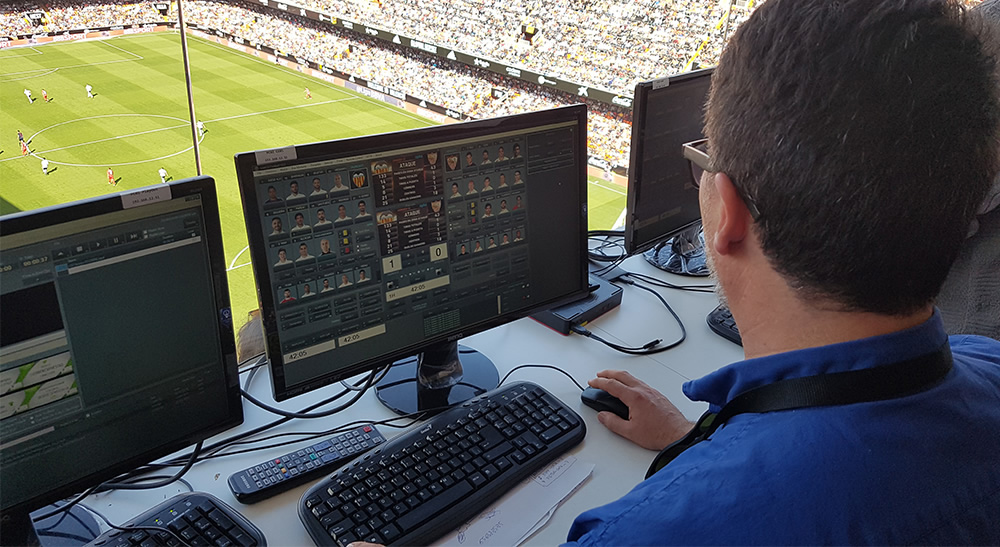 Although each scoreboard has its own dedicated ATEM 1 M/E Production Studio 4K switcher, Valencia CF needed to make it possible for a single operator to control of all the different feeds in order to optimize switching and, when necessary, synchronize outputs across all the scoreboards. For routing visually, the Videohub has a spin knob control combined with an LCD screen so that the operator can scroll through the connections while viewing them as live video in the correct format.
"Using Blackmagic's SDK, IDCromvideo developed an application for touchscreen devices that allows the operators to select feeds and send them to one of the switcher program outputs or downstream keyers," Julio said. "Because we also needed to preview and capture all of the sources displayed on the five scoreboards, we have equipped the gallery with a Blackmagic MultiView 16. Then we use a second Blackmagic multiviewer alongside a H264 recorder to produce a master of all our content. www.blackmagicdesign.com