Bellevue Church Builds Upgradeable Grass Valley HD Broadcast System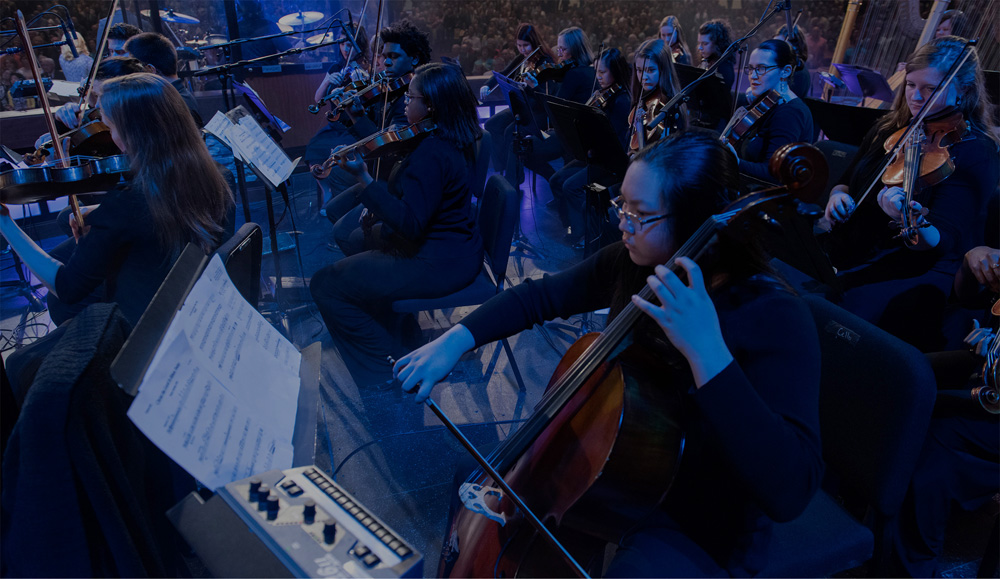 Every Sunday about 7,000 people attend the morning worship services at Bellevue Baptist Church in Memphis, Tennesee. The church broadcasts a weekly feed for a local TV station, simulcasts Sunday services to two satellite locations, produces a combination of live streaming and on-demand content for its own website and hosts various community events at its facility through the year.
Growing Trend
Founded in 1903, Bellevue Baptist was among the first churches in the world to own and operate their own broadcasting equipment, starting with its initial installation in 1958. Since then, installing such systems has become a growing trend at houses of worship around the world. More recently, the staff at Bellevue church decided to replace their aging SD system with an operation handling HD productions and beyond, and planned in particular for ease-of-use and a simple path for upgrades.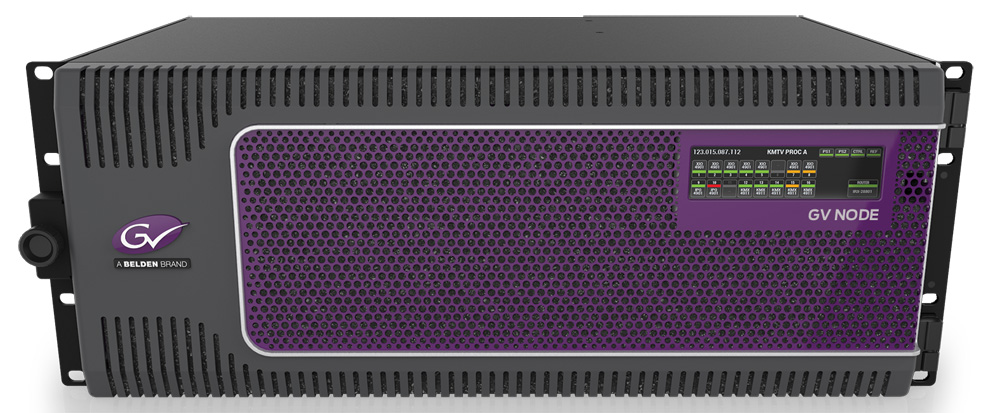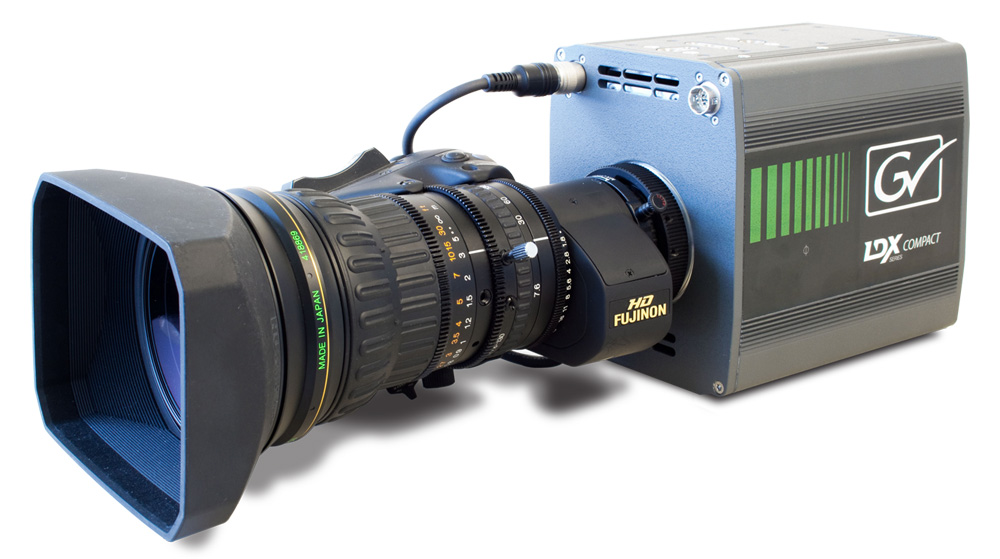 "Our broadcast and production capabilities are central to our mission, extending our ability to reach members, the community and people searching for resources or guidance," said Larry Anderson, director of media, Bellevue Baptist. "First of all, we were looking for a system that would be able to keep us relevant and make it easier for the wider congregation to consume content. Second, we wanted to be sure our investment went into a scalable and upgradeable system."
To upgrade production to HD and prepare for future improvements such as 4K UHD and HDR, Bellevue Baptist bought two GV Node real time IP processing and edge routing platforms from Grass Valley with integrated Kaleido KMX-4911 multiviewers, and an NV9000 router control system. GV Node supplies connected IP and SDI inputs, multiviewer outputs, plus an IP aggregation switch across 12G Ethernet ports. The NV9000 controls integrate the whole router ecosystem.
IP for Live Production
GV Node has made it possible to build an IP infrastructure for live productions. Commercially-sold IP switches haven't usually been able to perform switching accurately within the vertical interval as SDI routers do, but this is important in live applications where signals go directly to air, and where routers have been used as a backup to the production switcher. Vertically accurate switching is also necessary when a router connects secondary live feeds.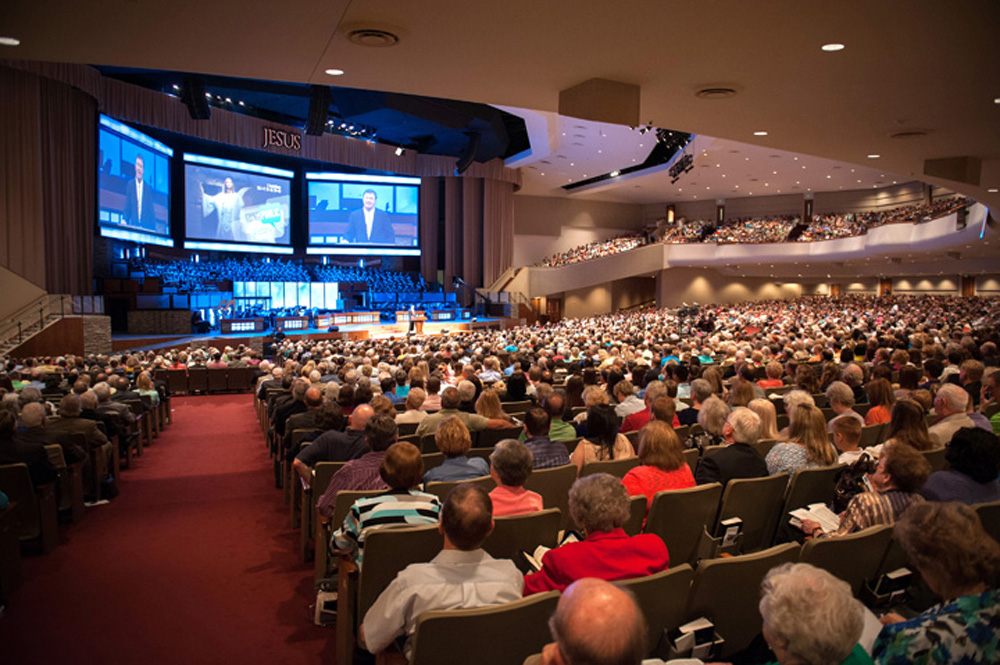 Another reason the church chose the GV Node with Kaleido multiviewers for the main infrastructure building block was routing and processing flexibility. Bellevue plans to expand operations later and can increase all these components in a modular fashion, or change to an IP environment when necessary, and stack Node units as well. No other vendor was able to make that many options available to them.
Their crews use LDX 86 WorldCam cameras and one RS-LDX Premier, a turnkey camera system with integrated robotics, switchable between 1080i and 720p. They operate a Karrera K-Frame S-series 3 M/E video production centre switcher, supporting multiple formats including 1080p and 4K, and GV Korona 1 M/E and 2 M/E control panels.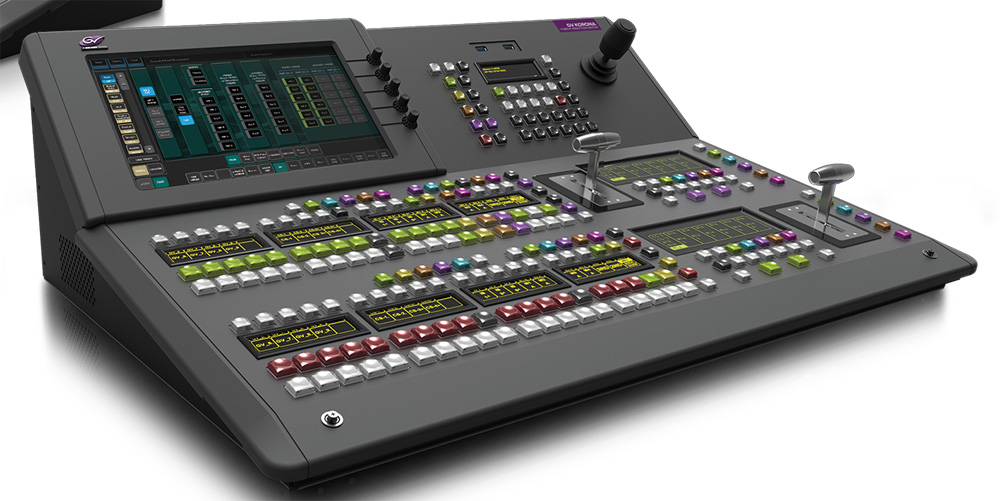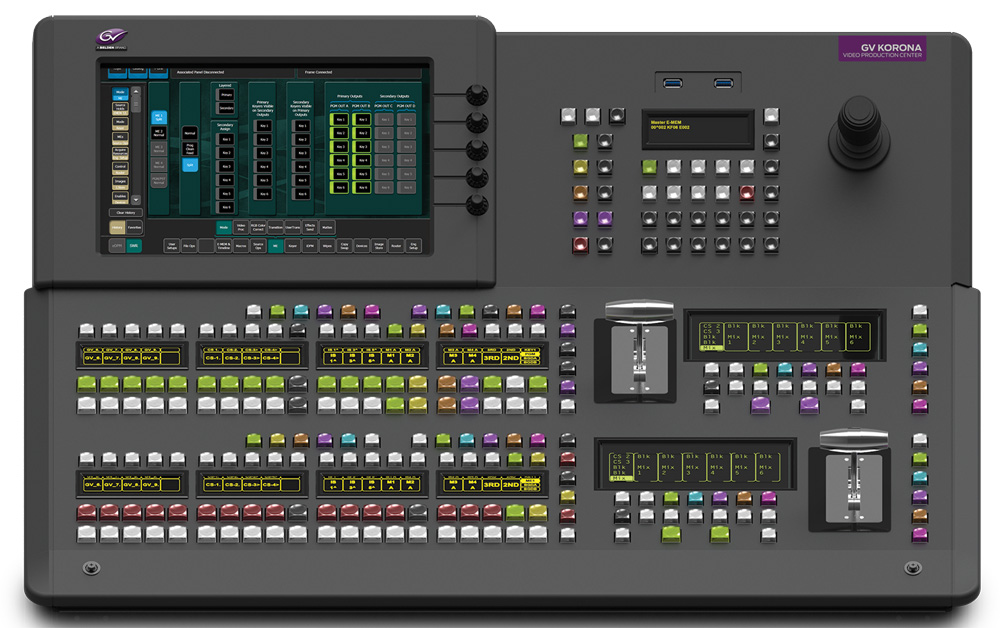 Effects and Image Quality
The LDX 86 WorldCam handles traditional HD/3G acquisition and can be upgraded directly to 4K functionality, 3X HD or 6X HD/3X 3G, and then to all LDX 86 Series formats via software upgrades. It will be used primarily in the worship centre. The church liked the camera's image quality, which holds up against cinema-style cameras, and format flexibility. The RS-LDX Premier will be mounted on the wall as a secondary camera to use for worship services and community performances for holidays.
The Karrera switcher works especially well because of its scalability and power similar to a large system. Larry Anderson said, "We wanted 3 M/Es with the DoubleTake option to extend the number of mix-effects and supply simultaneous clean feeds. The Karrera serves multiple purposes for us and is the backbone of everything we do for audiences. We have robust AUX for dissolves and dedicated positions for the IMAG projections out to three large screens." The 1 M/E and 2 M/E GV Korona panels work well both for broadcast and for webcast, and are also modular, compact and portable. www.grassvalley.com.