Public Broadcasters Automate Fast File-Based Workflows on NVerzion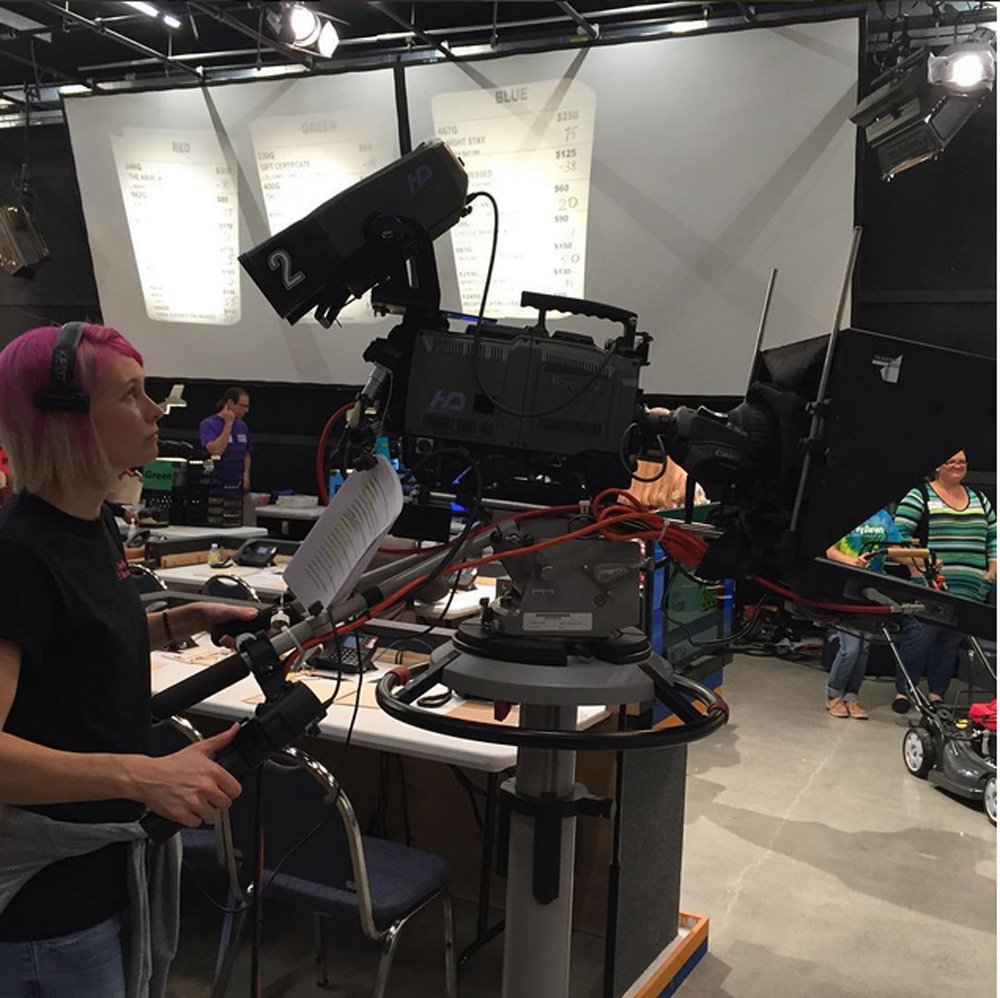 Two regional PBS public TV stations in the US, one in Texas and the other at Indiana University, have integrated software automation into their pipelines to increase the efficiency of their broadcast operations. Both upgrades deploy the NVerzion CLASS platform. This component level automation system comprises hardware and software components including NPoint Direct video preparation software and media events capabilities, which is a new package, plus NControl on-air playlists and NGest professional dubbing and recording software.
It has the NBase SQL media database manager, NView database viewer, and NTime time-driven event scheduling. For controls, it uses NCommand machine status and control, NConvert traffic interface, EMC Ethernet Machine Control, and a CPIM creative protocol interface module for XML traffic communications.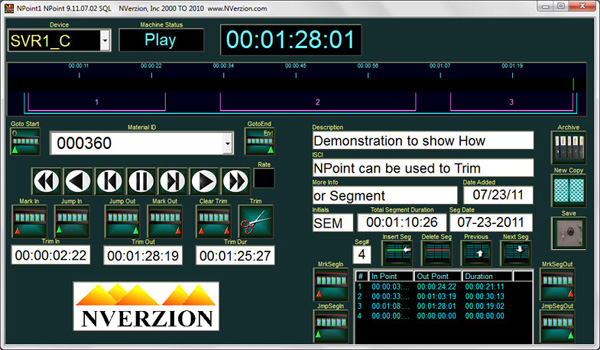 KEDT-TV in South Texas
KEDT-TV, operated by South Texas Public Broadcasting System, decided on a new automation system to re-design a variety of critical tasks such as recording, scheduling, playback and non-realtime delivery, or NRT. Built on a flexible, scalable architecture, CLASS is expected to make it possible for the station to reduce set-up and operating costs, and maintain the quality of presentation for viewers, when they begin adding more channels in the future.
"When our previous automation system reached its end-of-life, it was important to find a flexible system to allow system upgrades into the future," said Bob Scott, director of engineering and operations at KEDT-TV. "NVerzion CLASS automation supports reliable control of a wide range of third-party equipment, and tasks like satellite file transfers from PBS via NRT and others that we were not equipped to handle previously."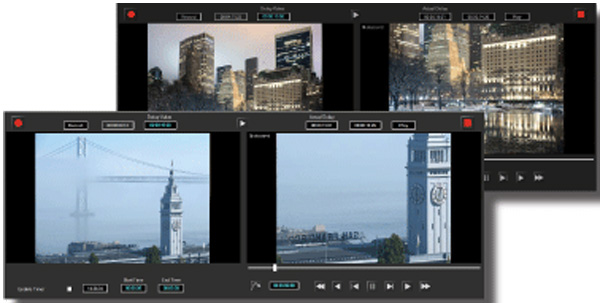 KEDT is now using CLASS to support its main HD channel and one SD subchannel, controlling the whole file-based workflow, including their third-party equipment such as a Harmonic Spectrum ChannelPort video server, Utah Scientific UTAH-400 Series router, Sony IMX and HDCAM video recorders and a Myers ProTrack traffic system. The NVerzion team customized the automation system to suit KEDT's specific application, and to reduce the learning curve for station staff.
Non-Realtime Delivery
As mentioned, transferring files via non-realtime delivery or NRT is a CLASS function that KEDT finds to be an especially efficient delivery method compared to the one the station used before. Whenever a new program becomes available on the PBS NRT distribution system, the station can schedule and transfer it over to its server automatically. The platform's NPoint Direct video prep functionality is another reason that KEDT chose CLASS because it means the station can time secondary events such as banners and crawls accurately on the clip timeline during the QC process, without using extra video server ports.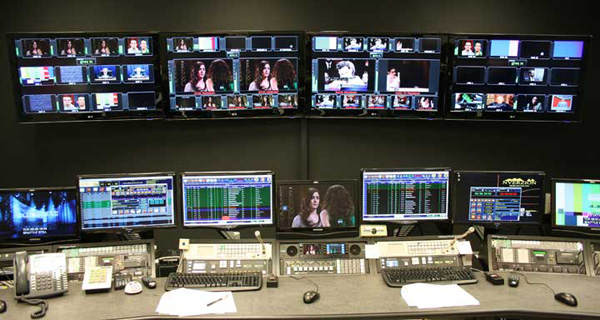 WTIU, the PBS television station at Indiana University, has installed CLASS for automation plus a storage management system from NVerzion. CLASS controls its complete file-based workflow, from recording to scheduling, playback and NRT delivery and, again, contributes to savings on capital and operating costs while maintaining their viewers' on-air presentation quality.
WTIU serves about 600,000 households in 29 counties in West and South Central Indiana. "The station airs programming on four digital channels 24 hours a day, and produces local, regional and national programs. With so much content passing through the file-based workflow, efficiency becomes the priority," said George Hopstetter, director of operations and engineering at WTIU-TV.
"Recently, our automation system needed replacement, and we wanted the new platform to support our existing third-party equipment with minimal complexity. CLASS automation makes recording, playback and other tasks quicker and simpler." CLASS now controls third-party equipment similar to the pipeline at KEDT, plus a Grass Valley K2 Central video server and ChyronHego Channel Box.
Nearline Storage & Archiving
WTIU also added an NVerzion TeraStore nearline storage archive system to control their active storage system, which simplifies file management. The TeraStor includes XPansion distributive storage management for nearline storage and long-term archiving, and NGenius open source cloud storage. With XPansion, WTIU can search and retrieve data for internal previewing, editing and resource management, with asset protection. NGenius optimizes the preservation and protection of the station's long-term assets in cloud storage through built-in, intelligent rules defined by WTIU.
NVerzion's automation system maintains the consistency of both KEDT's and WTIU's on-air presentation by eliminating any single point of failure within their file-based workflows. The stations can bypass any dysfunctional piece of equipment, leaving the broadcast unaffected. Due to the modular design, they can continue adding tools and performing infrastructure upgrades, and have the scalability required to support new channels and subchannels. At this time, KEDT-TV is planning to control a third channel for a local college in the near future, and WTIU is proceeding with their plans for a fifth channel. www.nverzion.com.