ABS BROADCAST Integrates Cinegy Air PRO into Playout Platform

ABS BROADCAST is one of the largest independently owned playout and television service providers in Europe, and supplies broadcast channel management and delivery services to major channels around the world.
ABS BROADCAST Head of Technology and Engineering Mukund Patel recently had to address the growth and changes occurring within the company's core playout business. He said, "The growing demand for our playout services, and playout worldwide, meant that we couldn't continue to simply buy and maintain racks upon racks of servers. An IP-based approach has now emerged as a potentially better way to handle operations."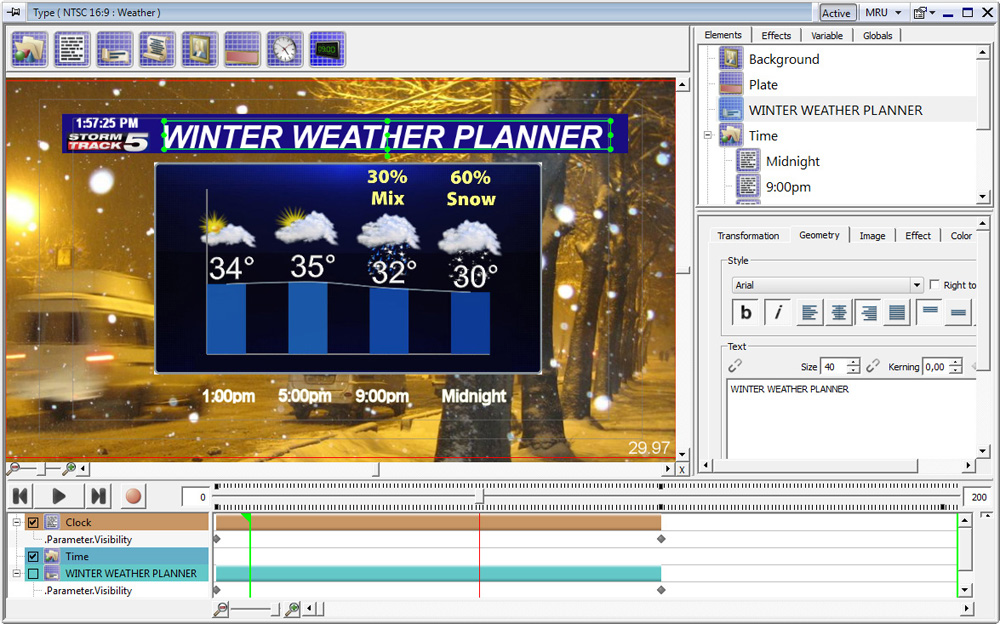 At first, Mukund wasn't necessarily ready to jump wholesale into IP playout. He said, "I knew we needed to think about the future and who we were going to partner with, and looked for an experienced company to work with in that environment," he said. Subsequently, the company chose to work with Cinegy, and has installed Cinegy Air PRO, Cinegy Multiviewer, Cinegy Archive MAM and integrated newsroom, Cinegy Studio PRO and, for graphics, Cinegy Type real-time CG and branding.
Air PRO is a real-time playout server, and works with integrated, multi-channel broadcast automation software as a front-end and video server for SD, HD and/or Ultra HD playout. It combines a control panel and playout engine with an interface for controlling one or more playout channels connected via TCP/IP communications protocols. Remote or local users can use it to control channels playing to air, or to plan schedules, program and commercial blocks offline.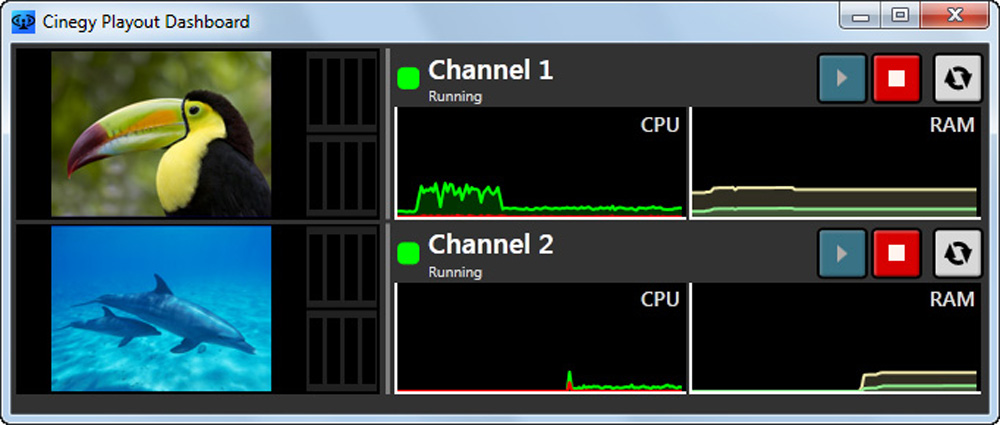 The system can play mixed format and mixed resolution content, as well as un-rendered edit sequences, straight to air and simultaneously output via SDI and/or IP streams. Cinegy Studio PRO is the software control panel that connects to Cinegy Archive integrated MAM and newsroom software, and is then used to control up to four independent playout engines along with the Cinegy Type graphics.
All of these modules have now been integrated with ABS BROADCAST's own ABSolute Delivery Platform. This delivery platform is the access point to ABS' services, ranging from standards compliance to live programming, that their customers use to broadcast from any location to any territory. They can connect any production studio directly into a channel's playout for broadcast.

ABS says they developed their ABSolute Delivery Platform while keenly aware of the need to standardise IP delivery, file formats, loudness and so on in order to maintain and regulate video quality. The complex nature of fast turnaround channel management has made setting standards a challenge, however, and led ABS to develop tools ensuring that content is suitable for broadcast, for example, and reducing the risks of running a TV channel.
About the ABSolute platform's integration with Cinegy, Mukund Patel said, "In addition to lowering power consumption and the amount of rack space required, we now play out multiple channels for one of our customers using a single RJ45 cable." www.cinegy.com