RTBF Designs Visual Radio Production Workflow with Blackmagic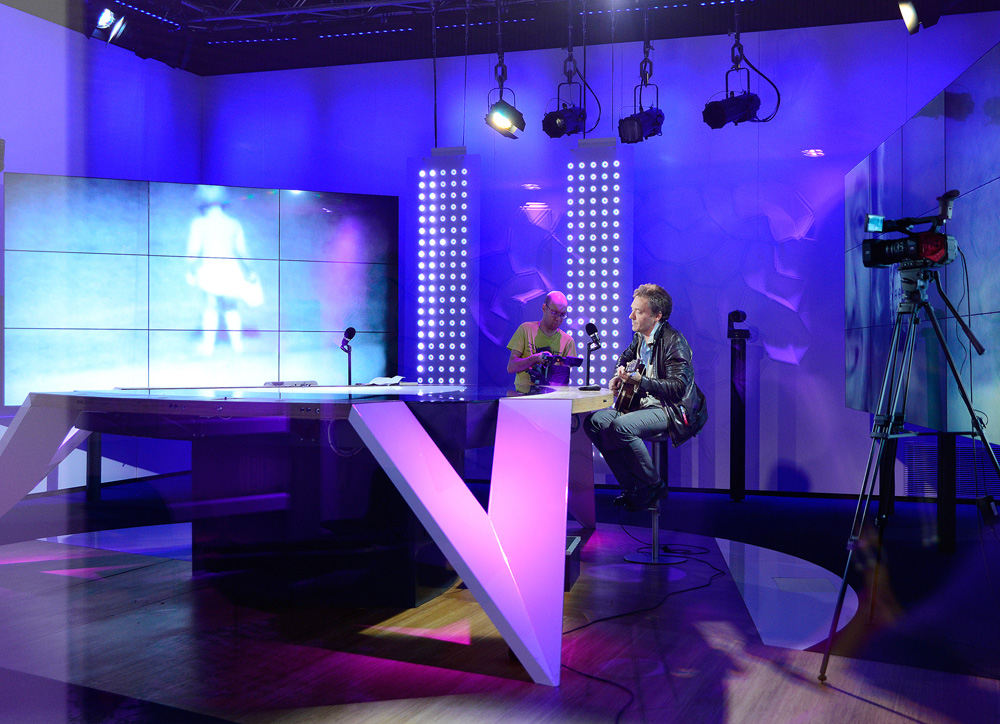 Radio Télévision Belge de la Communauté Française, RTBF, the public broadcaster for Belgium's French speaking region, has launched a multipurpose visual radio workflow, automated for production with software developed in-house by the RTBF studio itself. The set-up allows a production team of only three people - a radio technician, a vision mixer and an editorial director - to simultaneously broadcast content via any of RTBF's five radio stations and three television channels.
Head of technical development at RTBF, Olivier Waty said, "Events taking place in the audio environment are fed into the software and used to trigger video elements that complement the broadcast. For example, a radio interview taking place can trigger a video signal, so that those watching online can immediately see the interview as it happens. Given our limited resources, automating as much of the production process, in line with our existing workflows, was critical to the project's success."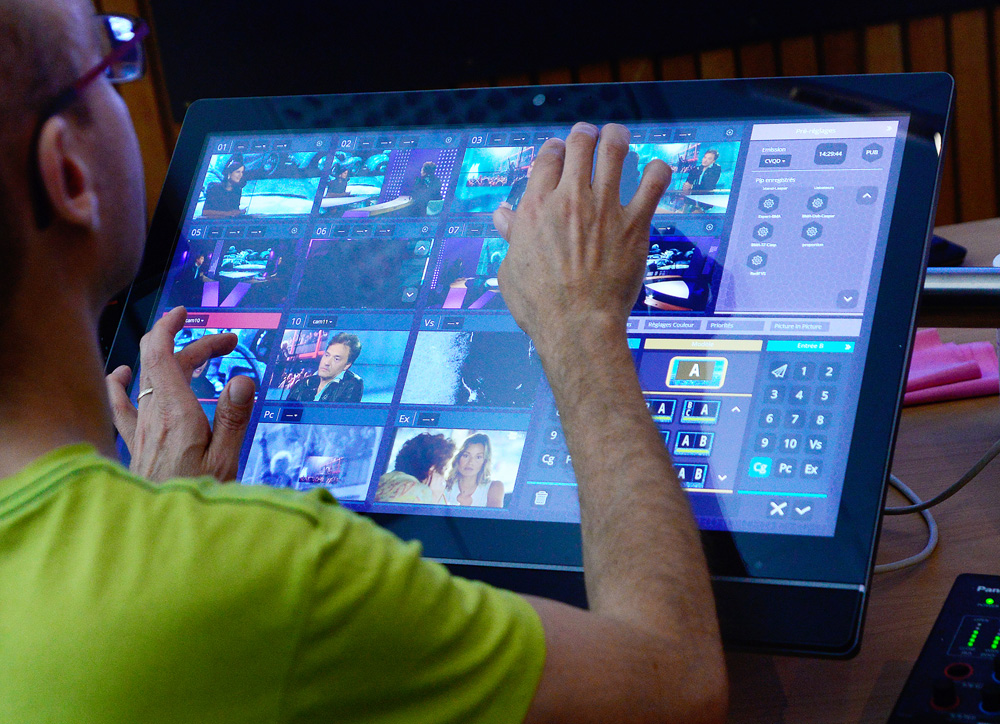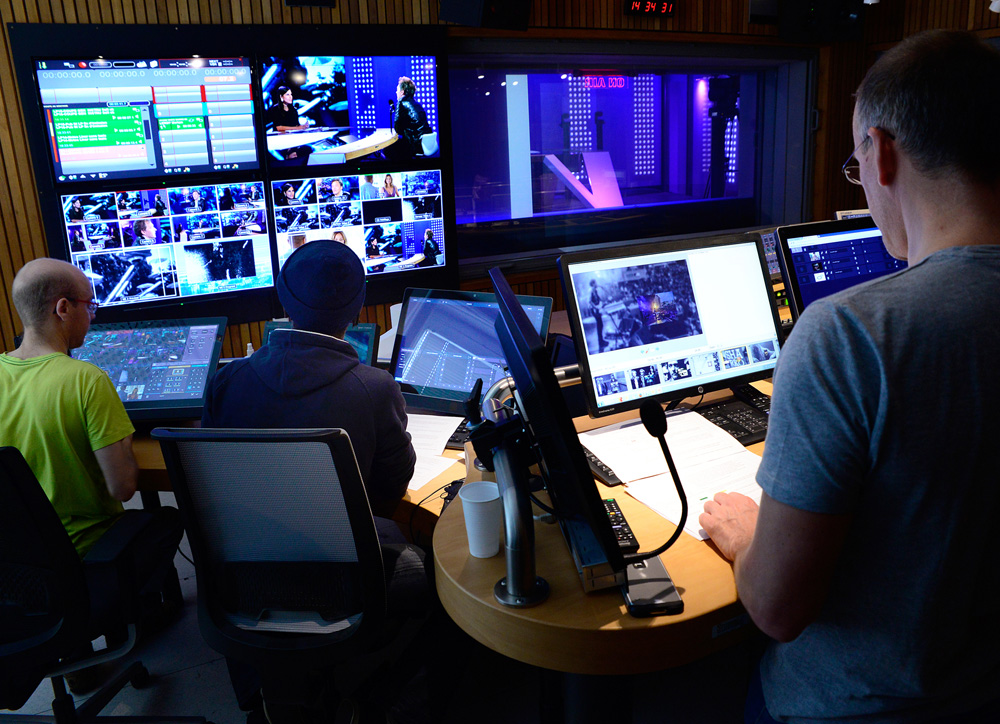 The hardware they are using is mainly the Blackmagic ATEM 2 M/E Production Studio 4K, Smart Videohub 20x20 and Teranex Express. Using a web interface that they have customized in detail, video technicians use the ATEM API for camera control similar to a CCU The switcher's DVE and SuperSource functionality can be used for picture in picture layouts to add a more professional look to their broadcasts, without engaging a dedicated graphic artist or large production crew.
SuperSource is a function for adding multiple-box, picture-in-picture compositions to live broadcasts on the fly. Within the ATEM Software Control are preset SuperSource customizable layouts, with tools for adding artwork and adjusting individual box parameters like size, position, cropping and so on.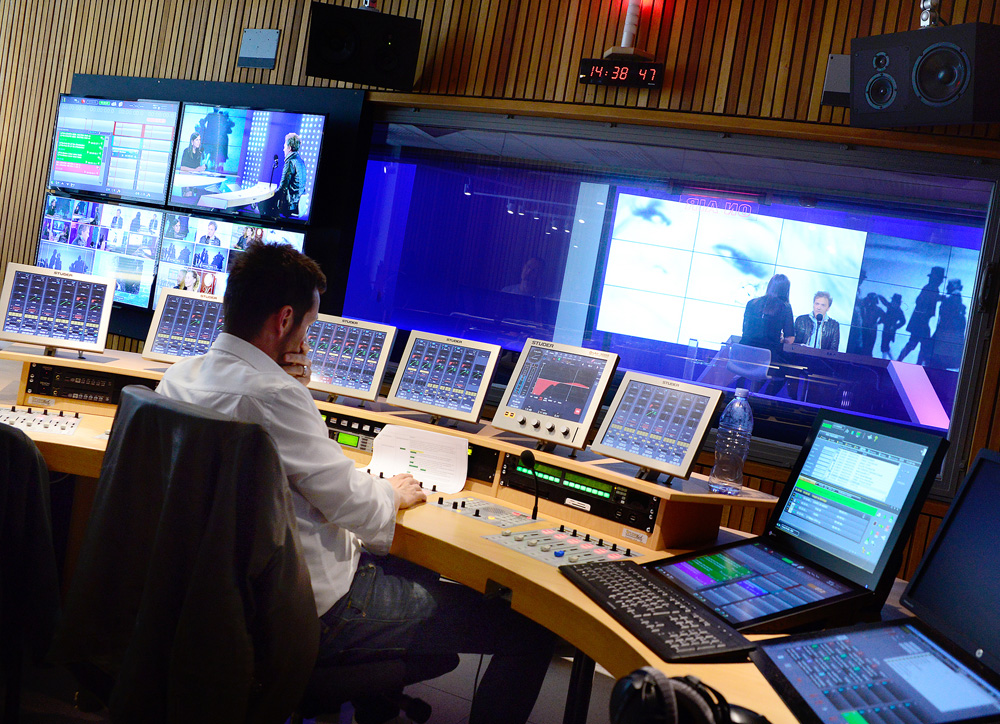 Routing for the studio is handled through the Smart Videohub 20x20, and signal previews are viewed on the Blackmagic Audio Monitor, SmartScope Duo 4K and SmartView 4K monitors. The Teranex Express standards and frame rate converter allows production staff to incorporate external signals into live programming, which Olivier explains is a major function for their business.
"We need the studio to be both informative and inclusive, especially when it comes to using external sources. The Teranex means we don't have to prepare ahead of time for which format or standard we are going to be supplied. Running them through the Teranex converts everything to match our in-house standard. That process makes content production much easier, and makes sure the video is of broadcast quality."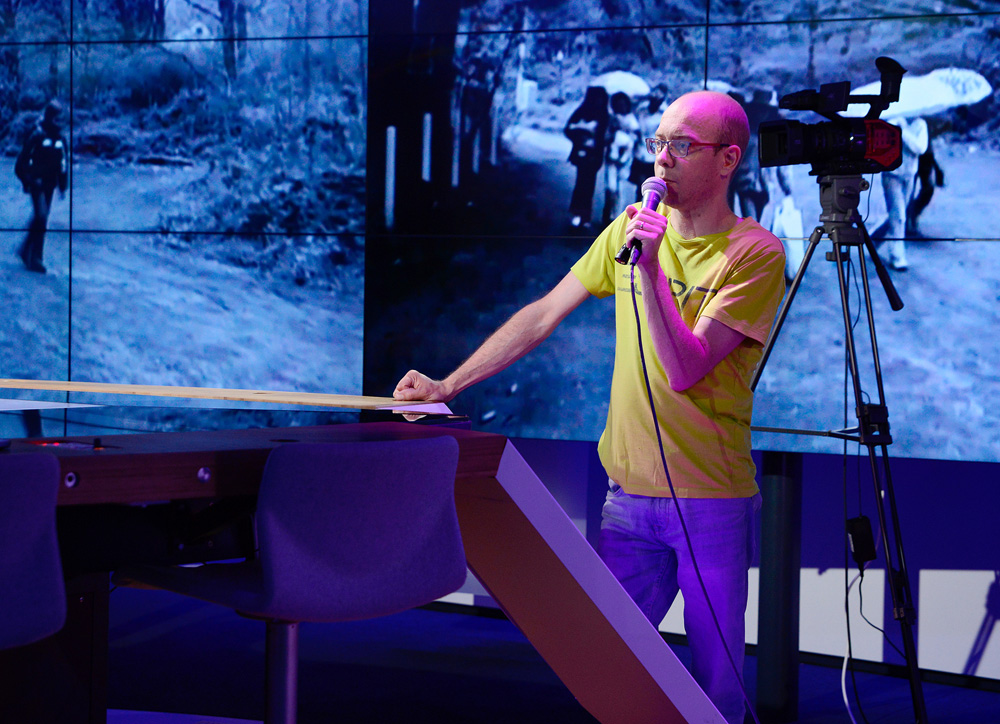 Olivier believes that the studio's 'double destination' simultaneous radio and television broadcasting is innovative among broadcasters. The flexible nature of the production environment behind their workflow means they can create full scale programming across both radio and television, and the ease of use and speed to air with which the editorial team can now deliver content is an extra advantage. www.blackmagicdesign.com