MoovIT Builds Competitive Broadcast Workflows at Euro 2016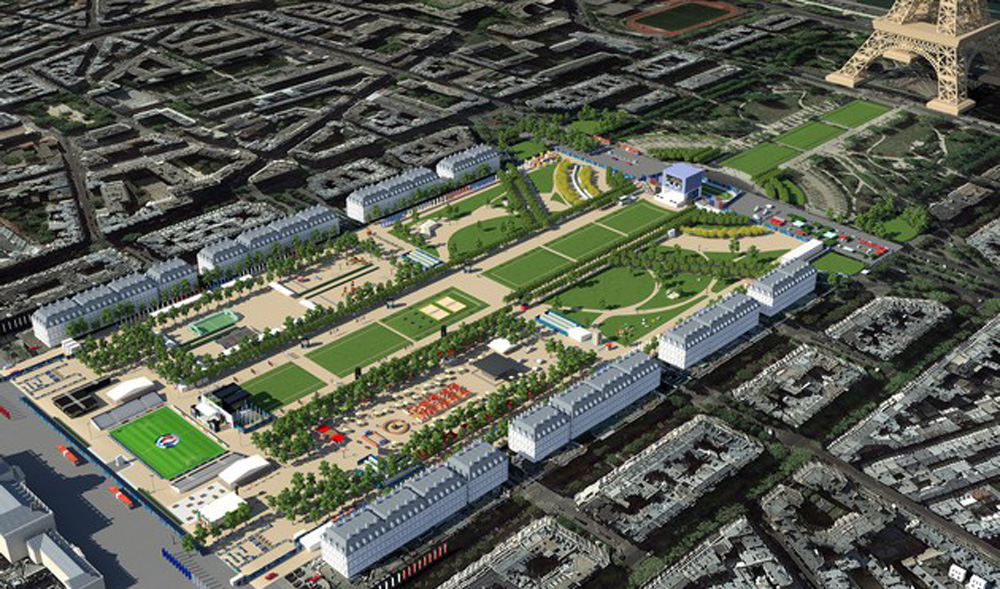 At the UEFA Euro 2016 international football tournament, 10 June - 10 July 2016, 24 teams from across Europe have been competing in France in a total of 51 matches. Due to more teams and matches taking place than at previous events, more content is being produced, posing new challenges for broadcast teams, both at the broadcasting centre and on-site at the ten tournament venues.
MoovIT, broadcast services provider in Cologne, Germany, has been working with partners including EVS, Adobe, HP and Solarflare to supply the necessary hardware and software, and set up efficient workflows. Previously, MoovIT has also brought their technical support and services to recent World Cup and European Championship events.
Highlight Packages at Paris IBC
The central hub for all broadcast operations at UEFA EURO 2016, the International Broadcast Centre [IBC] in Paris, opened on 6 June at the Paris Expo Porte de Versailles exhibition complex. Television signals from the ten match venues are delivered to the IBC for distribution to about 40 UEFA broadcast partners, who are transmitting footage of the matches around the world. The IBC houses technical, production and transmission facilities, such as TV studios, production areas, edit suites and offices, and is also the base for the Livex broadcast media server, UEFA's content publication and distribution platform.
As at previous tournaments, broadcasters at Euro 2016 need to prepare and publish highlights packages as soon as each match has finished. The clips need to include all the major talking points the game's action has generated. While match footage is being recorded, editors access content stored centrally on the EVS servers. While this avoids having to copy or transcode material, it requires a high speed storage system and robust IT infrastructure, because not only do files continue to expand as the event progresses, but all production processes access the same data.
High Speed Data Access and Transfer
To support this activity for the 40 editing workstations that have been installed, each running a HP Z-Workstation computer, the EVS servers are integrated with a Quantum StorNext SAN system. Meanwhile, the editors are using Adobe Premiere Pro CC, After Effects and Audition for post-processing, and Prelude for conforming and logging. MAXON CINEMA 4D is in use for many graphic design tasks.
To achieve the real-time editing the broadcasters require, rapid, low-latency data transfer is the priority. Each HP workstation has a Solarflare 10GbE network adapter, which uses a file server to access the central SAN storage system. The model EVS has chosen has two 10GbE ports and 40 Gb/s two-way data transfer with minimal jitter. At the same time, the adapters ease the load on the CPUs at each workstation by taking on some of the operational processing and leaving more memory for editing.
AVCIntra 100 Codec
The standard, system-wide production format uses the AVCIntra 100 codec, with 1080i50 resolution. All content is stored, processed and distributed in line with these specifications, using no intermediate formats and no other codecs. The content management system is based on EVS's IP Director software.
To establish direct interaction between the EVS storage system and Adobe Premiere editing software, MoovIT's developers have created a standardised tool called Helmut. This tool accelerates and simplifies search and administrative functions when users are editing project files. Helmut can also be used to adapt the program interface and settings to the exact requirements of each user.
IP Director logs the highlights while matches are taking place. The 'IP Link for Adobe' panel inside the editing system displays the most recent logging information. The editor sees a list of thumbnails representing the key passages of play, and can use these to create a highlights clip quickly. Because the editors can access the files on the EVS servers even as they continue to expand, the whole process can proceed much faster. Having direct access to content on the EVS server lends more speed, and Premiere Pro CC supports native editing of footage.
The workflow described here has become MoovIT's standard practice at both the World Cup and European Championships, and enables highlights packages to be delivered just a few minutes after play ceases. www.moovit.de