Sony Supports Multi-Cam Live Streaming with New NXCAM & Switcher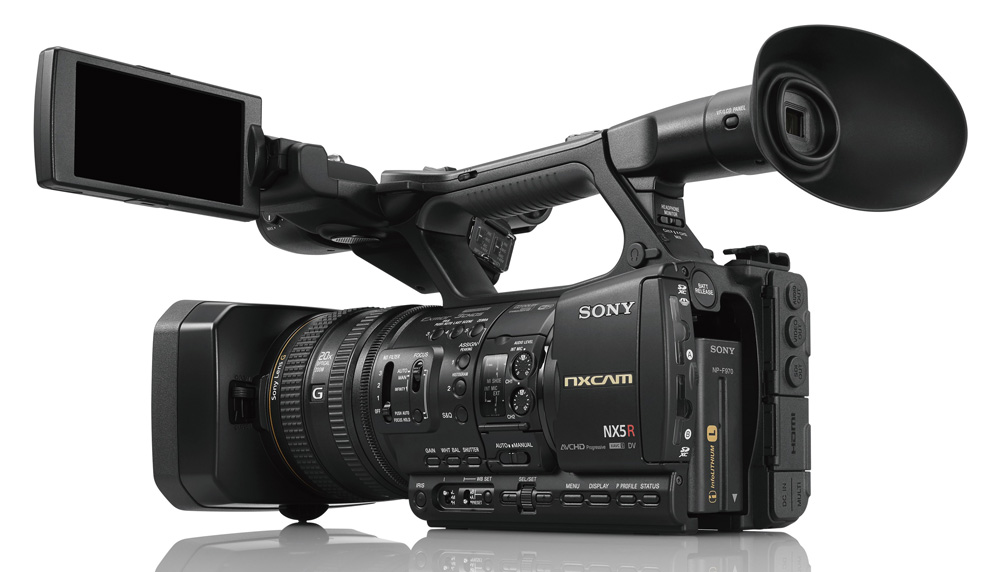 The Sony HXR-NX5R, a new NXCAM camcorder superseding the NX5 and NX3, is built with network functions and three 1/2.8-type full-HD Exmor CMOS sensors. Functionality includes 40x Clear Image Zoom to double the optical zoom of the previous models, and multi-format recording at either XAVC-S 50Mbps or AVCHD / DV to handle applications and environments such as weddings, corporate productions and live events.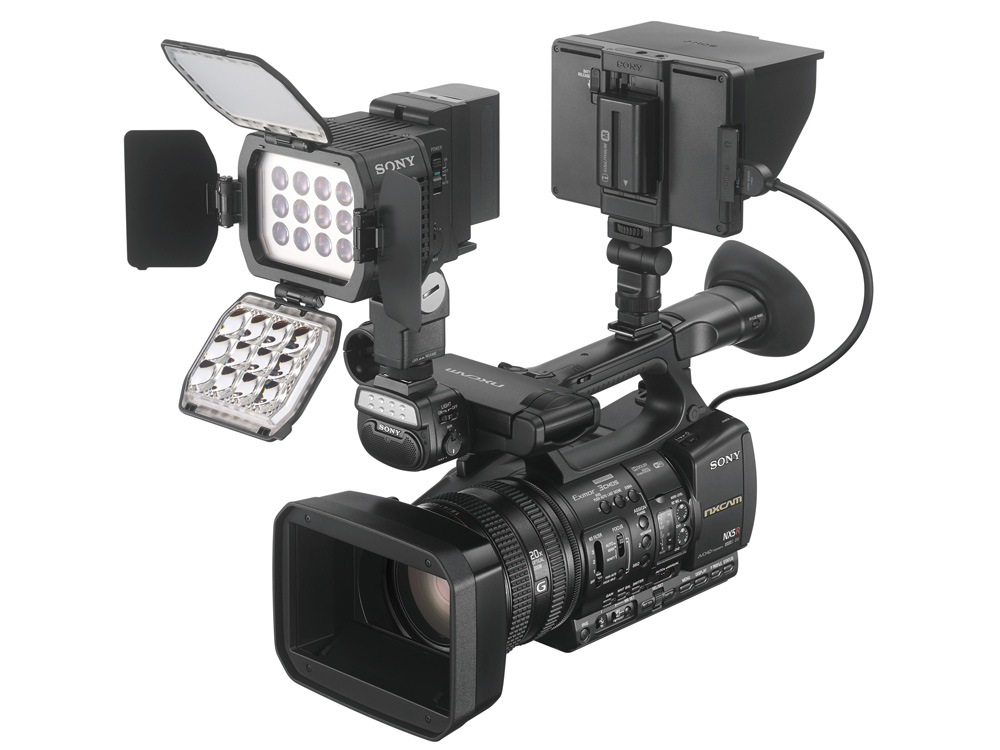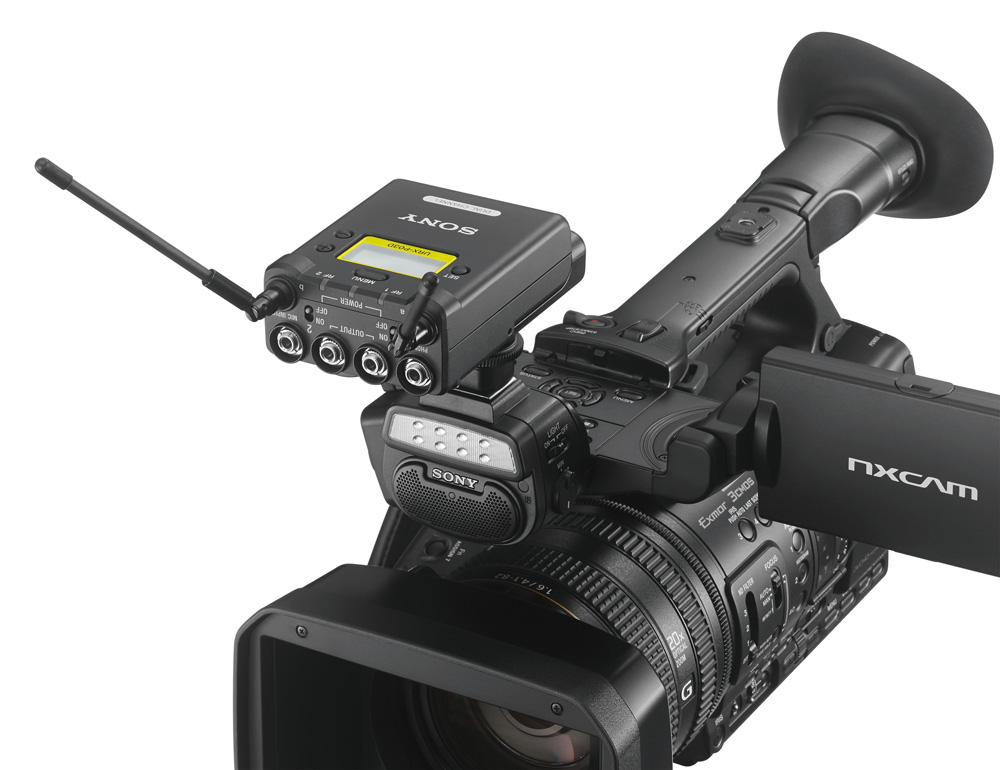 Other upgrades from the NX3 and NX5 are a 3G-SDI terminal supporting full-HD 50p output, and an adjustable LED video light, and it has a direct menu function and joystick added so that the main camera functions can be accessed without entering the menu. Users have a wide viewing angle and high contrast OLED viewfinder to monitor the image, with simultaneous backup recording through dual SD card slots to support live events.

The camera's network functions include FTP and live streaming, with built in Wi-Fi. Other professional functions were added help reduce the need for extra accessories. For example, the built-in multi-interface shoe supports sony UWP-D series wireless microphone receivers, making dedicated batteries unecessary, and transfers the audio to the camera without external cables.
Sony has also released its new compact, multi-functional remote commander, the RM-30BP, successor to the RM-1000BP, made to work well for freelancers and small-budget productions. It is light enough to operate handheld, placed on a table or attached to a tripod arm, and can control most functions for up to three cameras. These include one-push automatic or manual lens control for focus, iris and zoom; recording and display functions such as shutter speed and white balance via six assignable buttons; and playback.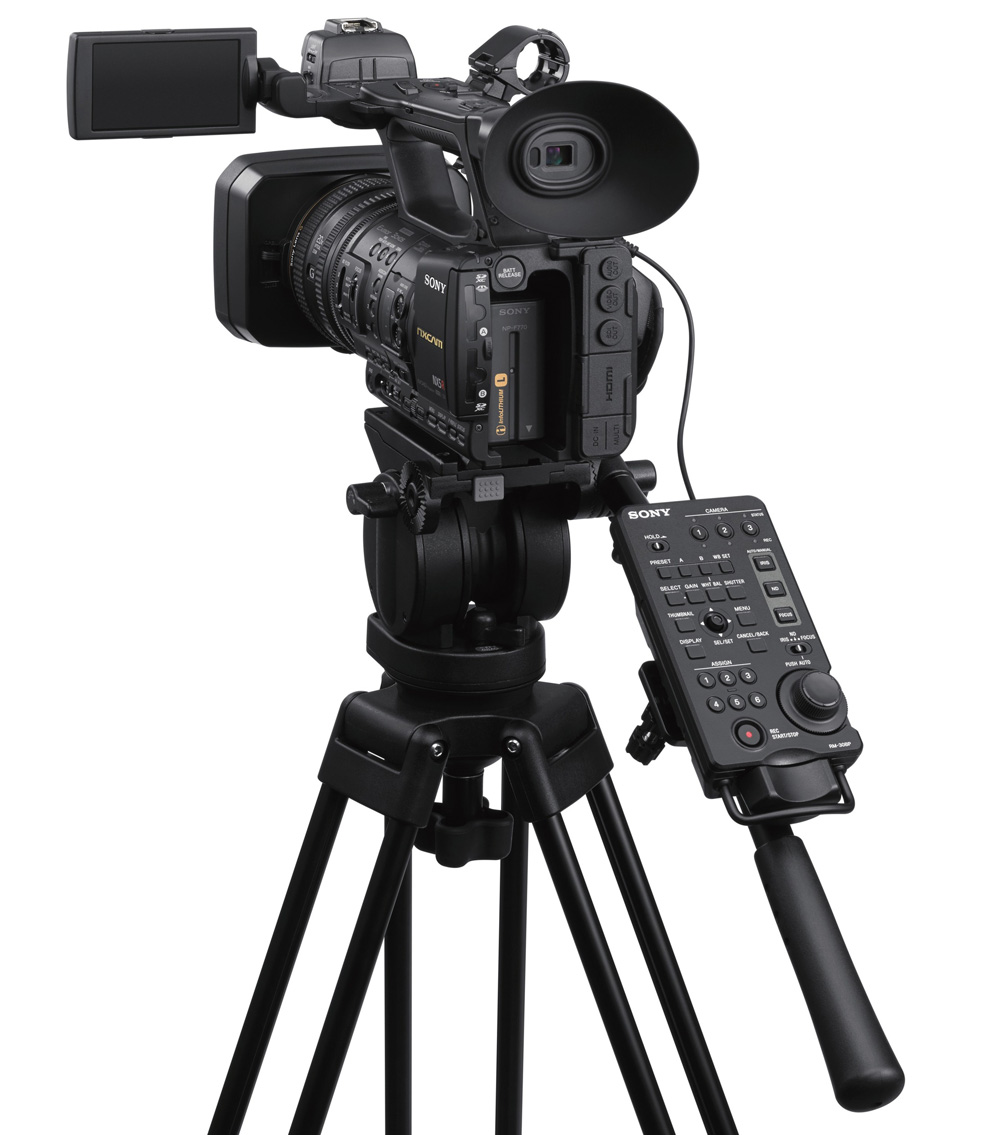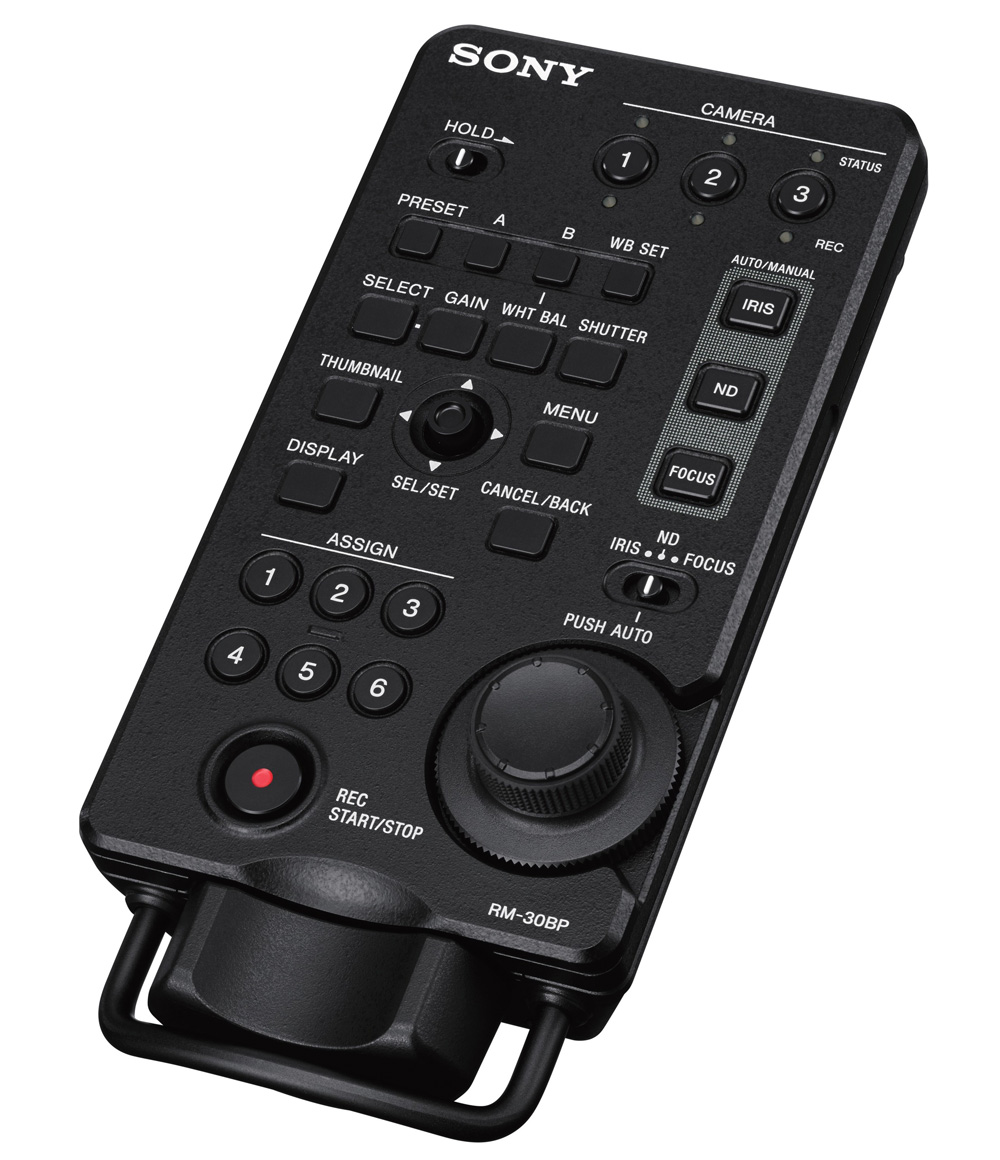 The remote can also be connected to the new MCX-500 switcher described below for direct multiple camera control, and is compatible with both the HXR-NX5R and the PXW-FS7 v4.0, with plans to introduce compatibility with other Sony camcorders.
MCX-500 Switcher – Simple Live Production
The new MCX-500 is an all-in-one 4-channel video switcher system built for live events or corporate productions, specifically designed to work with the HXR-NX5R camera and the RM-30BP remote units for multi-camera operation. That is, the MCX-500 sends PGM/PVW tally signals to each HXR-NX5R via the RM-30BP. This function shows which camera has been selected as live at any moment, making it possible for a single operator to set up a fairly simple live production system.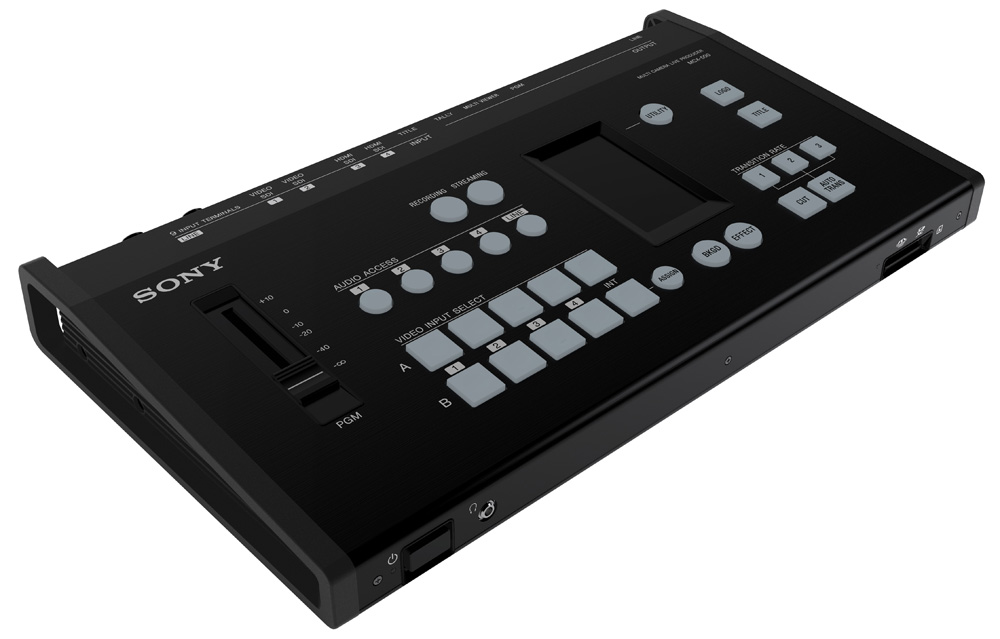 Users select from nine inputs, including 4x 3G-SDI, 2x HDMI and 2x CVBS. An extra RGB input is available for title overlays. Compatible cameras include Sony's XDCAM or NXCAM series, and consumer video cameras. It has PinP and keyer overlay functions, various transition effects, 4-channel video and 5-channel audio inputs including XLR and embedded audio from SDI or HDMI. The keyer uses the same chroma key algorithm from Sony's mainstream broadcast video switchers in the MVS series.
Certain characteristics make the MCX-500 adaptable to different workflows, for example, recording live, portable gray map images in AVCHD formats without an external recorder. This allows the user to edit or distribute as soon as recording has finished. The USTREAM function can be used to broadcast recordings from live events over the internet. Optionally, a software GUI can be used to control the switcher from an external PC or tablet where remote operation is required.
The HXR-NX5R camcorder is planned to be available from October 2016, the RM-30BP remote commander from September and the MCX-500 switcher from January 2017. http://pro.sony.com.au/pro/hub/home