Canon EOS C700 Cameras Support HFR 4K and HDR Workflows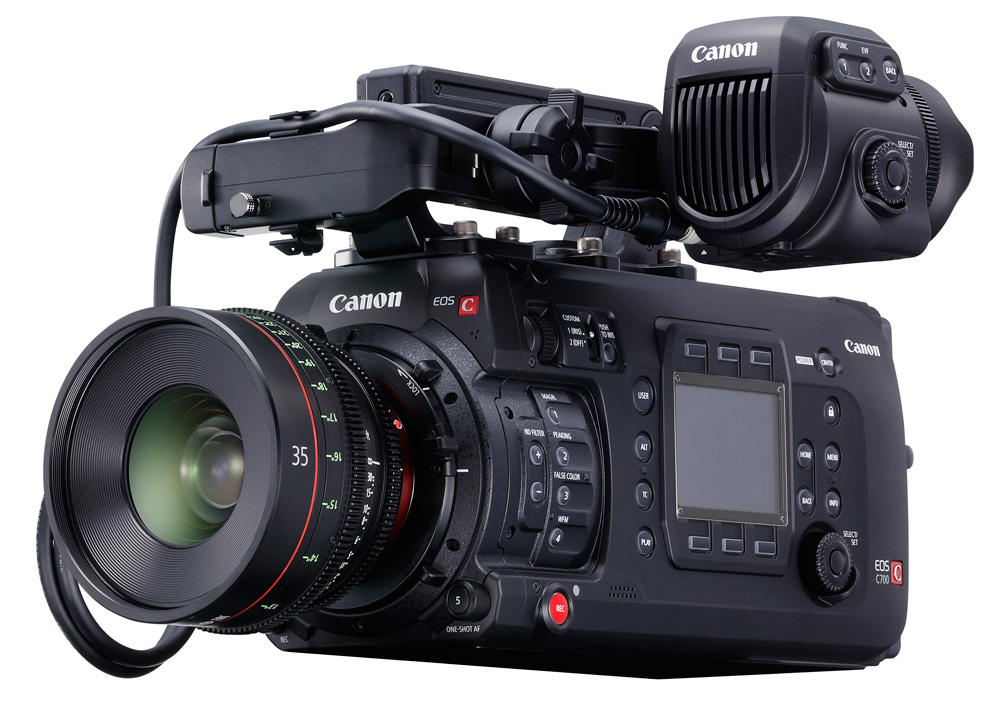 Canon's new Cinema EOS cameras, the EOS C700 EF/PL and C700 GS PL, capture slow motion 4K video internally at frame rates of up to 59.94P/50P and 2K up to 200p/240p in sensor crop mode, or 4K RAW up to 100P/120P, to the optional dockable Codex RAW recorder. They have the Cinema EOS System characteristics with a modular design and, new in this line-up of cameras, support for Apple ProRes.

To work with fast-moving subjects and action scenes, the EOS C700 GS PL is also the first Cinema EOS camera with a global shutter. For productions working at 4,096 x 2,160 4K, the EOS C700 cameras record 4K video at up to 810Mbps - recording internally 10 or 12-bit XF-AVC or ProRes with up to 15 stops dynamic range, to suit mainly cinematography and high-level broadcast production. The Canon Super 35mm CMOS sensor has a maximum pixel count of 4.5K in the EOS C700 GS PL at 4.2K.
The combination of this sensor with the camera's triple DIGIC DV5 processors can capture detailed, high-resolution video with low-noise and shallow depth of field. The C700 also has a high ISO of up to 102,400 and built-in ND filters, with up to 10-stops of control, to help with low lighting conditions.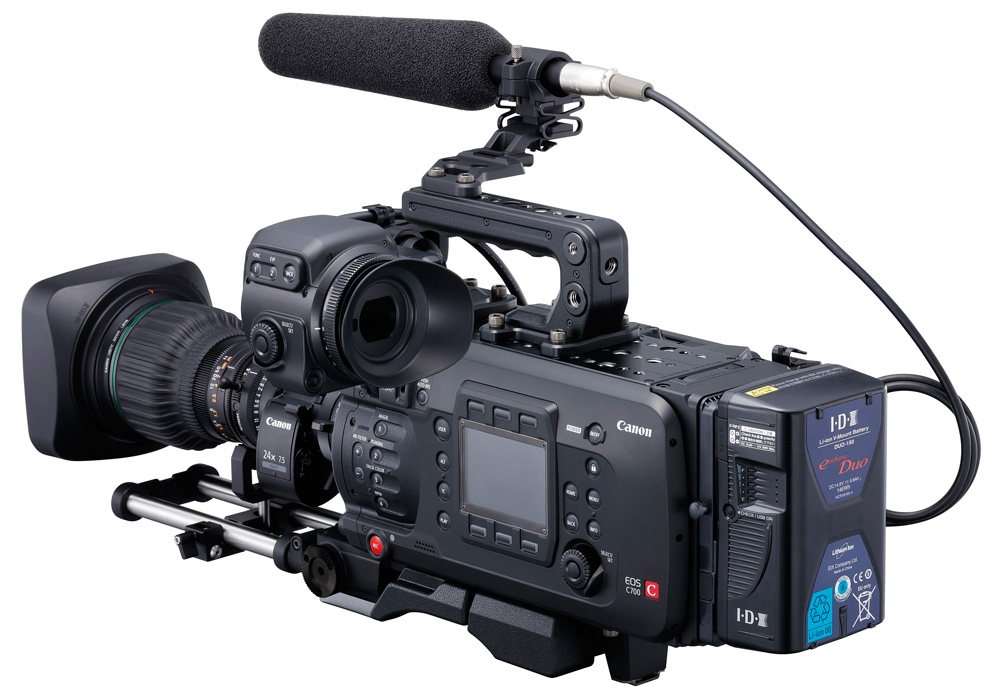 Dual Pixel CMOS AF in the EOS C700 EF automatically locks onto and tracks a subject, improving accuracy while filming on the move. The Dual Pixel Focus Guide adds control and accuracy. Supporting Canon Log 3, Log 2 and Log Gammas, the EOS C700's dynamic range makes it possible to deploy HDR post-production workflows.
Workflow Integration
The EOS C700 EF/PL works in a number of colour spaces, including the Canon Cinema Gamut, BT.2020 and DCI-P3, and supports the ACES 1.0 workflow. The camera also supports HDR monitoring with SMPTE ST.2084. To set up an efficient, integrated HDR workflow, all versions of the EOS C700 can connect directly to the new Canon DP-V2420, a 4K high luminance reference monitor that supports the new ITU-R BT.2100 standard for HDR output.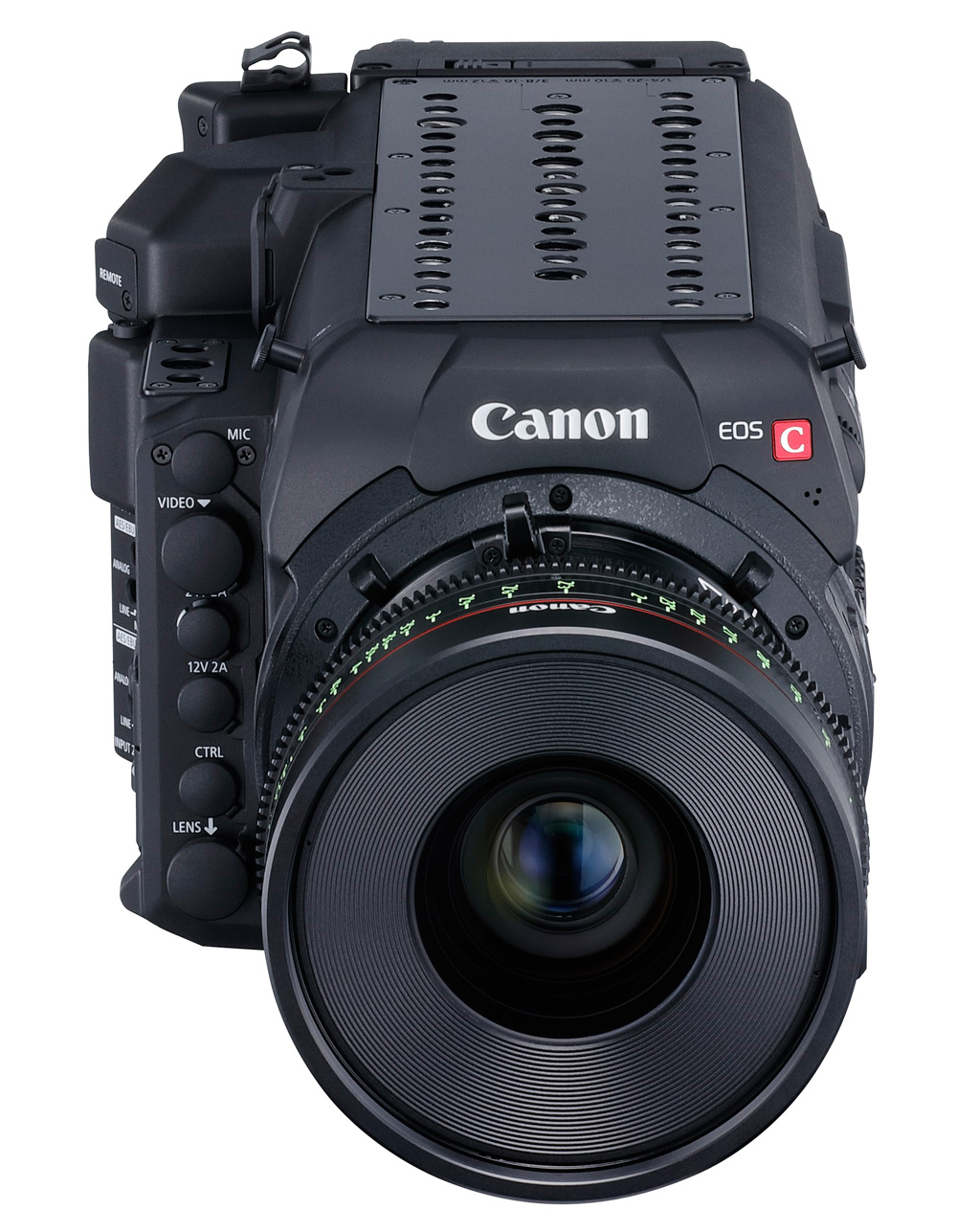 The EOS C700 records high bitrate 4K files internally to dual CFast 2.0 cards, which support both XF-AVC and ProRes formats, and can record to 4K RAW files to an external recorder at the same time. Equipped with an Ethernet (RJ45) terminal, the camera can also be used to live stream full-HD footage via the internet, and also can be connected to a wireless network using the optional wireless file transmitter - WFT-E6B/WFT-E8.
Canon has worked directly with Codex to design an integrated external recording and workflow system. The combination of the dockable Codex RAW recorder CDX-36150 with the Canon EOS C700 records 4K RAW video at up to 120fps, using Codex Capture Drives as the recording media. Future firmware upgrades are planned to record 4.5K RAW at up to 100 fps, 4K Apple ProRes at up to 60 fps, and Apple 2K ProRes at up to 120 fps. Codex Capture Drives will be used for the higher-speed ProRes recording as well. Frame-accurate metadata such as lens information can also be captured to support associated production and post-production processes.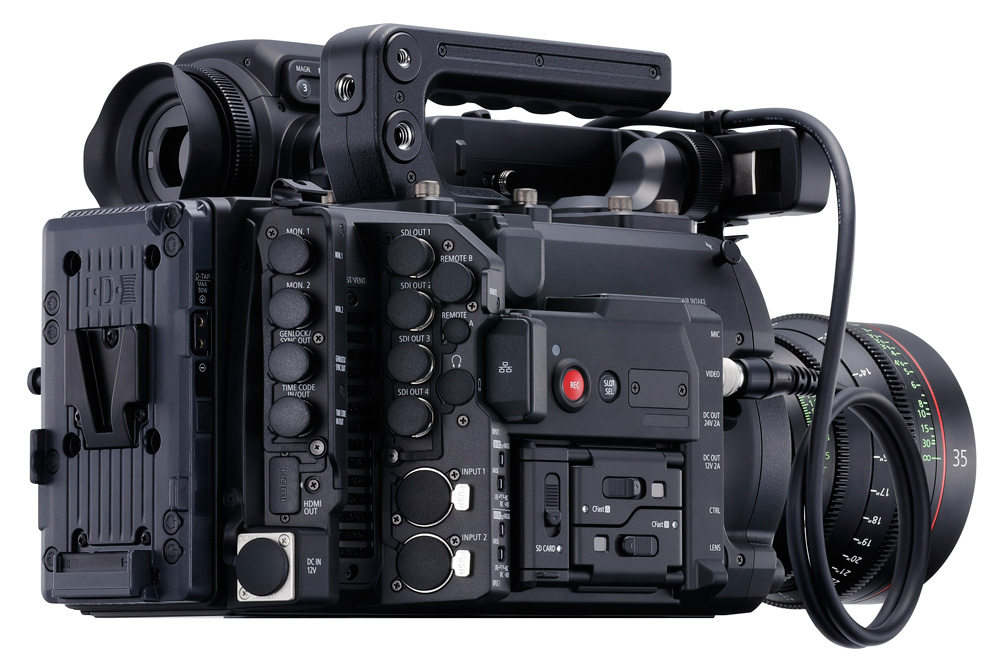 About Lenses and Accessories
The camera can be customized for different photographers, and adapted for different projects. Accessories include a new 0.7" OLED viewfinder system, the EVF-V70 with full-HD resolution and a wide colour gamut. The optional Remote Operational Unit OU-700 can also be used to control the camera when shooting with a team. For shoulder-style newsgathering and documentary shooting, a Shoulder Support Unit, the SU-15, and a new Shoulder Style Grip Unit, the SG-1, will be available.
Anamorphic lenses are supported, along with a large variety of EF and PL lenses. In full-HD mode, compatible Canon broadcast lenses can be used with the optional B4 mount adapters. The EOS C700 with EF mount with Cinema Lock and EOS C700 PL with Cook/i support can also swap mounts by Canon service, if user requirements change.
The EOS C700 will be available from December 2016. Prices set at dealer discretion. www.canon.com