Codex, Panasonic & ARRI Introduce New 4K RAW & High Bitrate Recording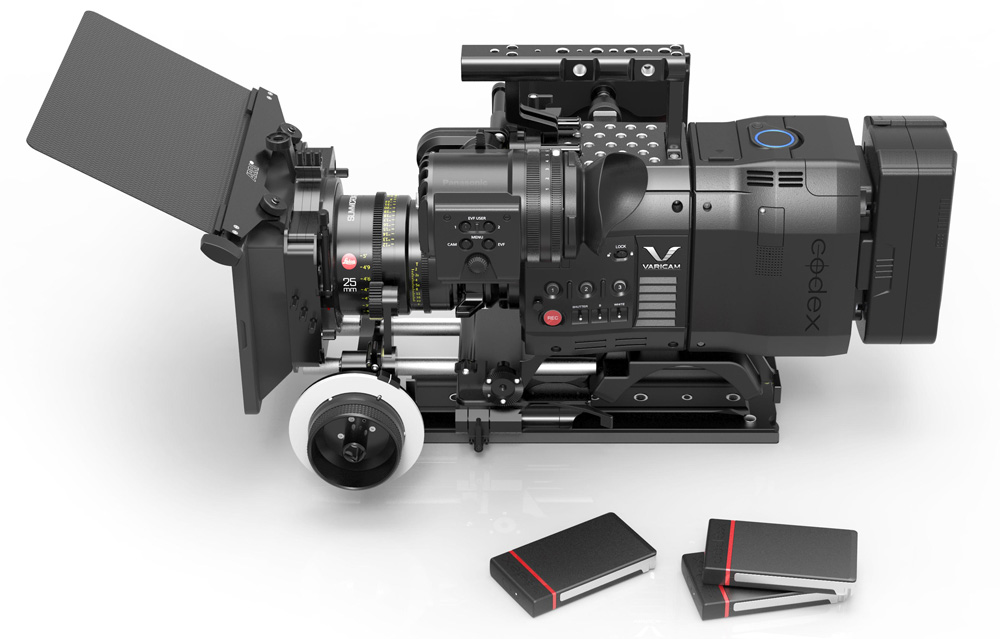 Codex is working with ARRI on recording workflows for the new ALEXA SXR cinema cameras, and Panasonic on their new VariCam Pure system, recording uncompressed 4K RAW. Both are on display at IBC 2016.
Panasonic is showing a new version of the VariCam 35, the VariCam Pure, that uses a new CodexV-RAW 2.0 recorder capable of uncompressed 4K RAW acquisition. Panasonic and Codex developed the new camera together, attaching the V-RAW 2.0 recorder directly to the back of the VariCam 35 camera head. The resulting camera retains the same Super 35 sensor, 14+ stops of latitude and dual native ISO as the original VariCam 35, and suits applications such as episodic television shows and features.
The new VariCam Pure camera system records uncompressed RAW up to 120 fps onto Codex Capture Drive 2.0 media, which some post facilities, studios other camera systems are currently using. Panasonic says the company is responding to new demand for uncompressed RAW recording in higher level markets, and taking advantage of their modular concept of the VariCam in order to do this. The camera is compact and lightweight, weighing 5 kilos.
Codex is making its proprietary workflow available to the camera's users through its Production Suite. The Codex Virtual File system allows users to transfer various common file formats including Panasonic VRAW, Apple ProRes and Avid DNxHR. Frame-accurate metadata such as lens and CDL data can also be captured simultaneously with the original camera negative. The V-RAW 2.0 recorder for Varicam Pure is scheduled for release at the end of 2016 for about €30,000, but Panasonic has not issued a date for the camera's availability.
Codex and the New ARRI ALEXA SXT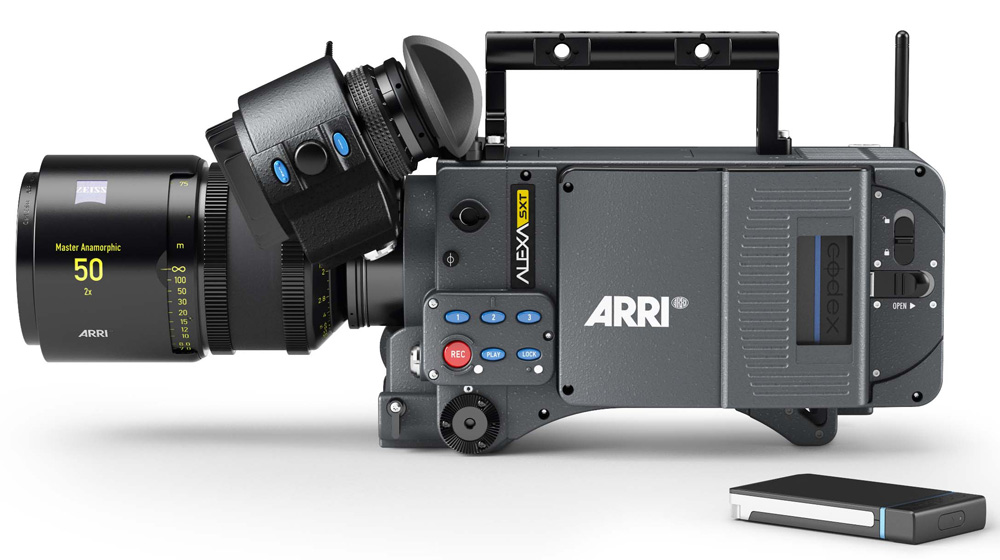 Codex has also collaborated with ARRI to develop the recording and workflow system for ARRI's next update of the ALEXA camera, the ALEXA SXT - SXT for Super Xtended Technology. The companies' intention has been to create high-performance, integrated recording, plus on-set and near-set data management systems, so that photographers have a direct camera-to-post workflow for the ALEXA SXT range and can upgrade to SXT more easily.
The ALEXA SXT cameras incorporate an upgraded Codex recording engine, similar to the system that is built into the ALEXA 65, and support the new SXR Capture Drives, which can reach a very high data rate of 20GB/s. Customer's existing XR Capture Drives will also work with ALEXA SXT cameras. Codex also developed a new media bay for the SXT cameras that has adaptors for SxS cards and CFast 2.0 cards, as well as the XR and SXR Capture Drives. www.codex.online