Odyssey & Apollo Support Titan HD, VariCam LT, ProRes Proxy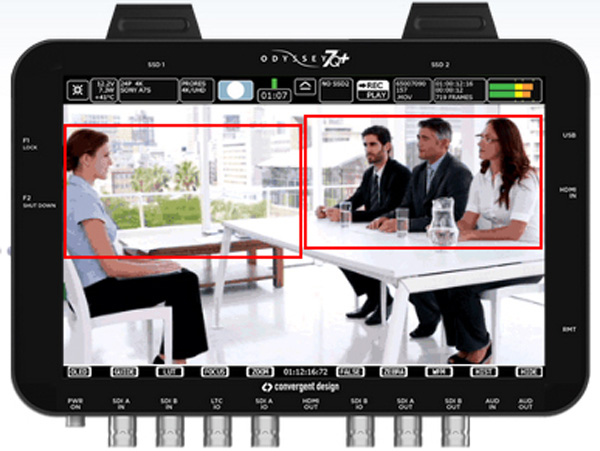 Updates in the new firmware v2016.10 for Convergent Design's monitor-recorders make the new Titan HD Extract upgrade available as an option for both the Odyssey and Apollo models. The Odyssey RAW Bundle now supports Panasonic Varicam LT RAW, and the devices' the Apple ProRes support has added the lightweight ProRes Proxy codec. Other firmware v2016.10 improvements are ARRIRAW 4:3 support, support for EDLs from Apollo with Titan HD Extract created when live switching, and many others.
The Titan HD Extract upgrade, now an option for both Odyssey and Apollo, uses one 4K camera to create three HD video signals. One frame is a supersample of the full image area and two are windows selected from within the original input. These windows can be panned smoothly through the 4K field in real time and the three angles can be live-switched on the touchscreen interface. All four HD signals can be recorded simultaneously in Apple ProRes with matching timecode and filenames. The upgrade is available now as an upgrade option for Apollo, Odyssey7Q/7Q+ at an introductory price until 6 November 2016.
A major new update for Apollo and Titan users is the ability to create EDLs when live switching. You can then create a timeline in your NLE that exactly matches the live switch you have made, but instead of producing a single clip of the cut sequence, every cut or dissolve appears as a live cut or dissolve in the timeline, opening the option to make changes to the edit.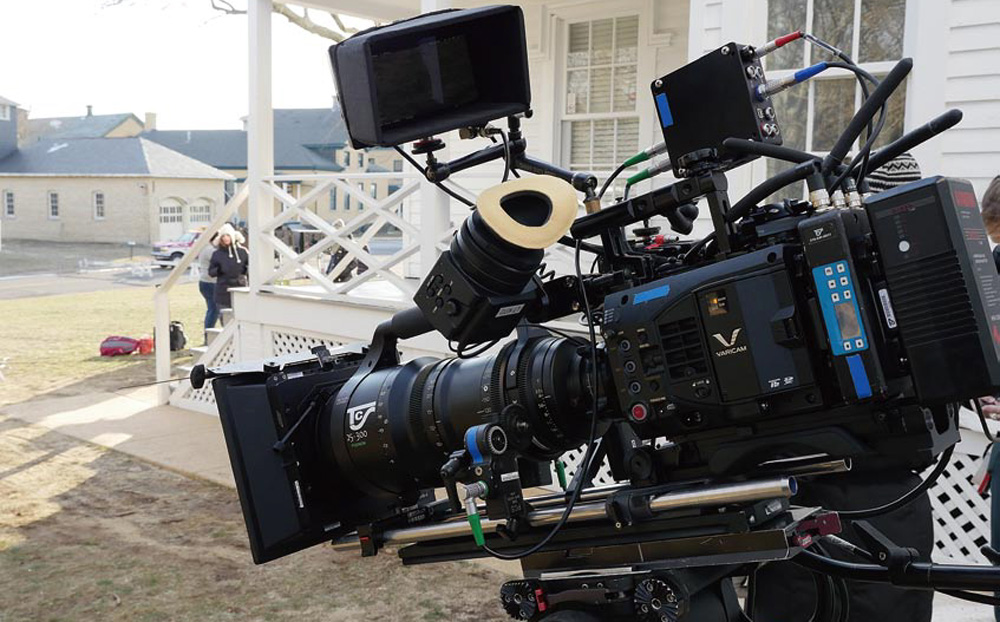 Work between Panasonic and Convergent Design has resulted in an addition to the Odyssey RAW Bundle enabling RAW recording from the Panasonic VariCam LT on the Odyssey7Q and Odyssey7Q+. Cameras already supported by the Odyssey RAW Bundle include the ARRI ALEXA, Canon C500 and C300 MK2, Sony FS5, FS7 and FS700, IO Industries Flare 2KSDI, Indiecam indieGS2K.
As new RAW cameras like the VariCam LT, are supported by the Odyssey monitor/recorders, they are added to the Odyssey RAW Bundle for existing owners at no additional cost. Depending on the camera, Odyssey records in the manufacturer's native RAW format at up to 240 fps, or encodes the video into Cinema DNG.
Apple ProRes support is also extended to include ProRes Proxy, a lightweight codec that takes up much less storage while maintaining quality. It is now available in all 4:2:2 recording modes for Odyssey and Apollo devices running firmware v2016.10. convergent-design.com