OZO VR Camera Adds Real-time Wi-Fi Control & Windows Beta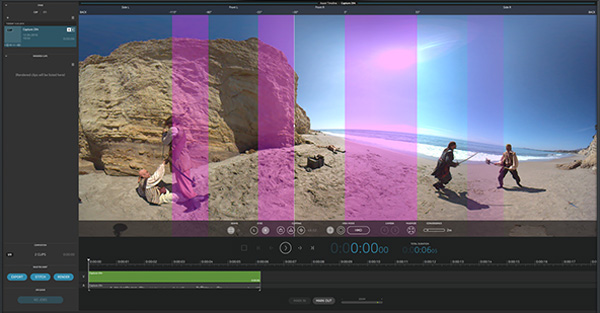 Nokia's OZO VR Camera and bundled Software suite has received a number of updates including a beta release of a Windows version, faster stitching, and remote monitoring and control via Wi-Fi. Launched in November 2015 as a tool to create accessible, immersive VR experiences, OZO is almost a year old, during which time it has continued to receive regular updates.
Most recently, the OZO software is now available for both the Mac and PC platforms. For Mac users, a full release is available immediately. For PC users, a beta version - OZO Software Suite 1.3.0 for Windows – Beta Release - is available now and will run through November. A further hardware update is support for the Oculus Rift CV-1.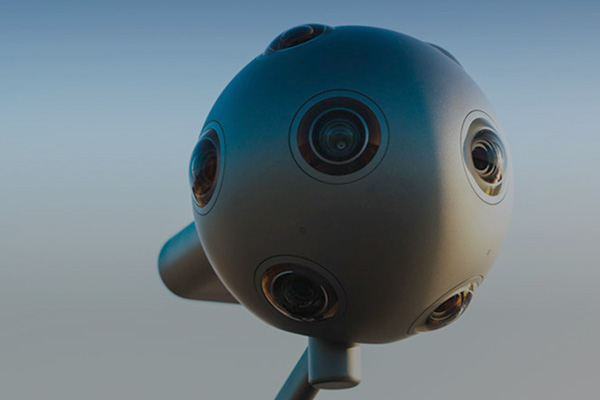 OZO Creator, the part of the suite used to review and edit recorded footage to prepare files for post, has significantly increased its stitching speed, helping to shorten the time required in post-production. Nokia estimates that stitching 3D 360 files is now 25 percent faster on MacOS than speeds users could achieve with the last OZO update in June 2016. Also, using their own recommended hardware specifications for the new Windows version of OZO Creator, 50 percent faster stitching times have been recorded, compared to the same June release.
Accessing OZO Remote can now be done through a standard web browser as well. This means that, by connecting a mobile device or tablet to the Wi-Fi access point of OZO, you can control the camera and settings to remotely start, stop, capture and control all settings, anywhere within Wi-Fi range.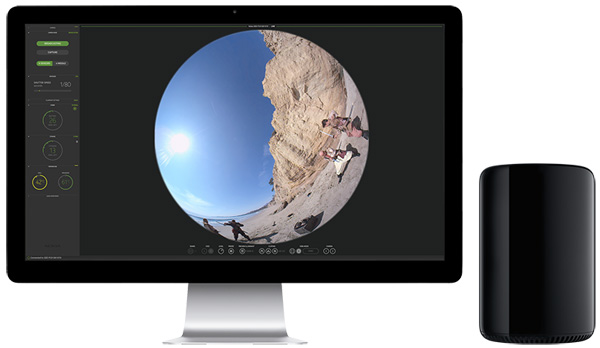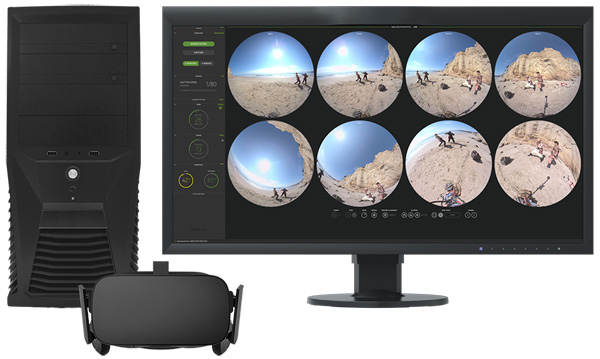 It's now possible to use OZO Remote's Real-Time Monitoring without an SDI cable by connecting to the camera via Wi-Fi. This mode will show still snapshots at a rate of one frame per 10 seconds. To view the full 30 fps, the SDI cable is still necessary. Real-time monitoring will also now retain a right-side up monitoring view even when the camera is mounted upside-down.
Firmware updates to the OZO Camera itself include an Assisted Exposure Mode. You can trigger the exposure on and off during recording, and it is able to adjust automatically according to lighting changes. Finding the best exposure time for a location has also been automated either by using the OZO Remote wireless control software within the suite, or by holding down the Capture button on the camera for four seconds.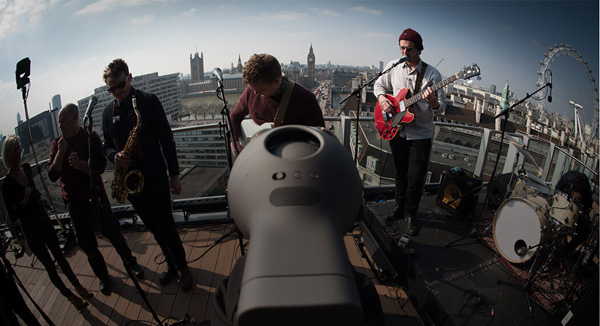 Nokia has pre-defined illuminants for OZO under various lighting conditions, in order to produce a more accurate gray axis and more accurate colour tones, and result in very bright whites. Improving OZO's audio workflow is a new audio export format, based on Broadcast Wave Format or BWF, that enables lossless audio. Users can export from OZO Creator to the Steinberg Nuendo DAW environment in lossless 24-bit PCM [pulse-code modulation] audio format.

The full release of the OZO Software Suite 1.3.0 For MacOS – Official Release, and the OZO Software Suite 1.3.0 for Windows - Beta Release are available now. https://ozo.nokia.com/ozo_en/#