URSA Mini 4.6K and Video Assist 4K Capture a Lifetime of Love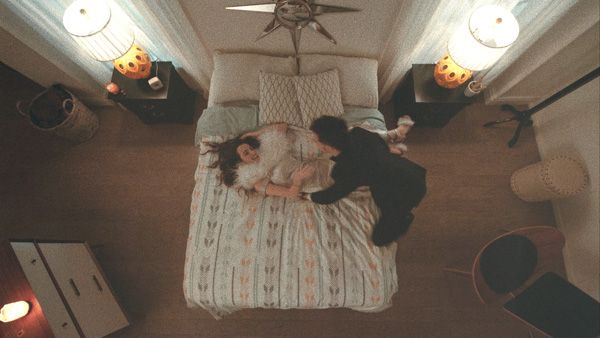 Production company and music management label Crush Music worked with singer/songwriter Max Schneider, known as MAX, on a music video for his new song 'Lights Down Low' that visualises the idea behind the music – the personal experience of one person's successive love stories, continuing over his lifetime.
"We wanted to show what it would be like to be a fly on the wall," said Jade Ehlers, creative director at Crush Music. "It's a one-shot video captured with a single camera, fixed into position directly above the room while viewers watch MAX experience various relationships. The story depicts what those stories might look like if he lived in this one apartment throughout his life. Therefore, choosing a camera was critical, and the Blackmagic URSA Mini 4.6K seemed ideal for such a project."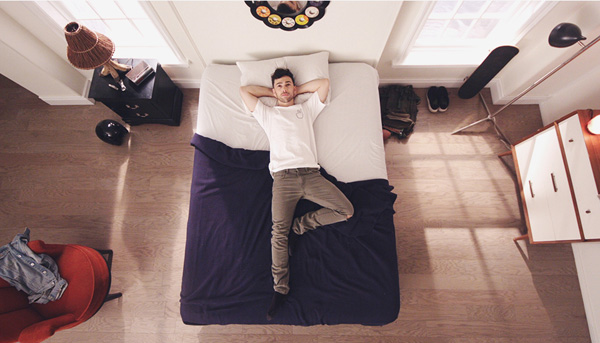 Among the challenges was a distance of just 15 feet between the floor and the ceiling, where the camera was to be fixed and remain motionless. At that limited height, Crush had to capture the full scope of the set, dressed as a bedroom and built complete with artificial windows and lighting. To account for the lack of distance, they fitted a Sigma 8mm super wide angle lens to the camera. "We wanted to be sure we had a lens that would give us a wide enough angle to capture the whole room. The Sigma 8mm worked perfectly with the URSA Mini to give us as full a frame as we could get."
After deciding to shoot the project entirely from the ceiling looking down on the room, the production crew had to mount the URSA Mini 4.6K camera in a carefully chosen position above the set using C-clamps and a dolly. Once the camera was set in place and the shoot began, it was imperative that the camera not move again, to avoid compromising the steadiness of the shot.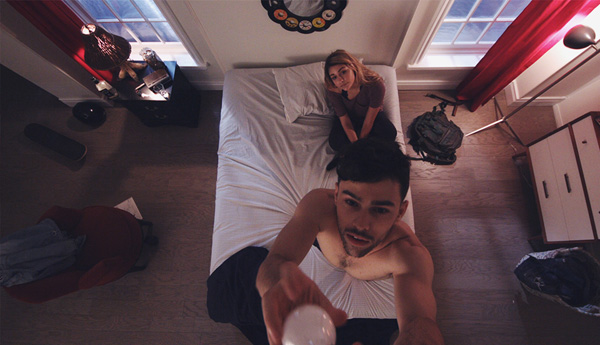 To work around those physical limitations and the remoteness from the camera operator, Crush hooked up the Blackmagic Video Assist 4K to the URSA Mini and used it first to frame and focus their shot perfectly, and then to manage all camera operations.
Jade was pleased with the result. "Everything came out looking great," she said. "Being able to shoot RAW gave us tonnes of information to use in post, and capturing 4K was super important for us to be able to deliver an amazing looking music video for MAX. Even before we went into grading with DaVinci Resolve Studio, when we just had the base colour, I could already tell the colour was going to be terrific."
The video capture and output was a core part of the project but from there, the intricate, quick-paced edit completed afterwards became the means of keeping this story moving along and making sense to viewers. Jade said, "Brendan Walter of Scantron and I directed this video together. Working closely with MAX, we created a pretty tight story line, and then Brendan and I both edited it ourselves on Adobe Premiere."
Brendan took on the main impact of the edit, and in one day brought it within about 90 percent of where they felt it should be. Then Jade went back and spent a couple of days on the final effects, colour and tweaks, and getting approvals.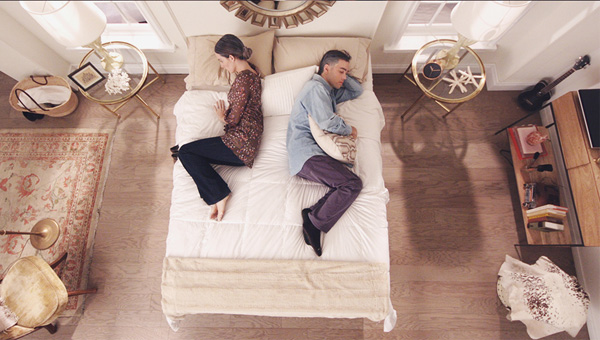 "Since Brendan and I wrote the treatment together, he knew the storyline and footage pretty well," she said. "Entering into it, he knew exactly what we wanted when cutting it together, which made discerning what needed to stay and go pretty straightforward. We had also shot in chronological order and could just work from the beginning to the end.
"On the shoot days, we had been thinking we needed to shoot a tonne to make sure we got enough to make the quick cutting style really work. But after bringing the edit in we realized that we'd actually shot far too much and had to cut down around 40 percent of what we shot. Nevertheless, it was nice to have lots of options and make sure the final edit had all the best moments we had captured.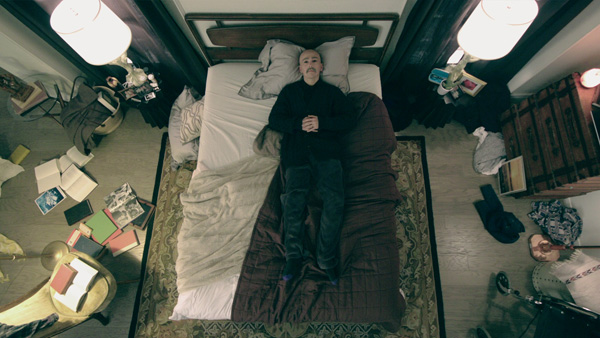 "The video for MAX's 'Lights Down Low' was unique for us in its conception because we had so much to do to get the camera just right. In most music videos you can just shoot something and then scale in different angles. This one was more complex in trying to find one angle that worked perfectly. The Blackmagic URSA Mini 4.6K and Video Assist 4K were a great help in achieving that." www.blackmagicdesign.com